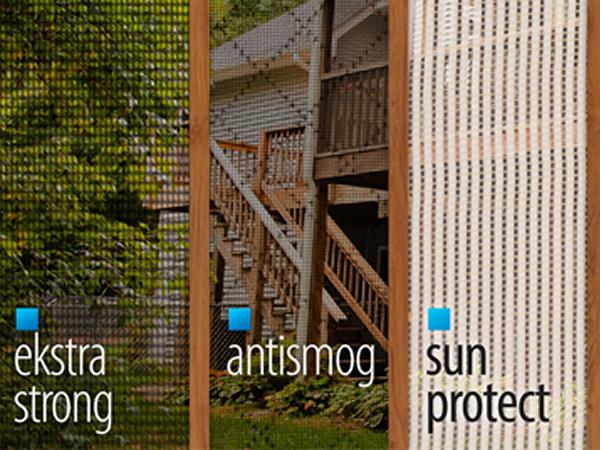 So many customers, so many tastes – we offer four types of screen mesh.
When buying an insect screen, you should consider not only a frame that was used to construct the insect screen, but also a mesh. The mesh is the key factor when it comes to functionality of an insect screen. We offer four types of insect screens - each of them has the incredible features and is designed for a specific type of insect screens.
The most popular solution is a mesh made of glass fibre covered with PVC. Meshes can be used in all types of insect screens included in our offer. They are not only an excellent protection against insects but they are also exceptionally resistant to weather conditions.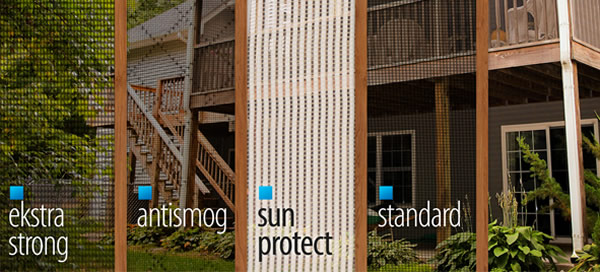 Another type of insect screen mesh is 'Extra strong' mesh covered with special material that improves its durability. The mesh is particularly resistant to damage caused by pets e.g. a cat's claws. The 'Extra strong' mesh is designed for door and sliding screens as well as places accessible to pets.
We recommend 'Sun Protect' mesh to those customers who would like to protect themselves against insects and sunlight alike. It is allowed to be installed in all fixed insect screens from our offer. Finally, the 'Anti-smog' mesh protects against allergens and dust from the air. What is more, it can be installed in all types of fixed insect screens.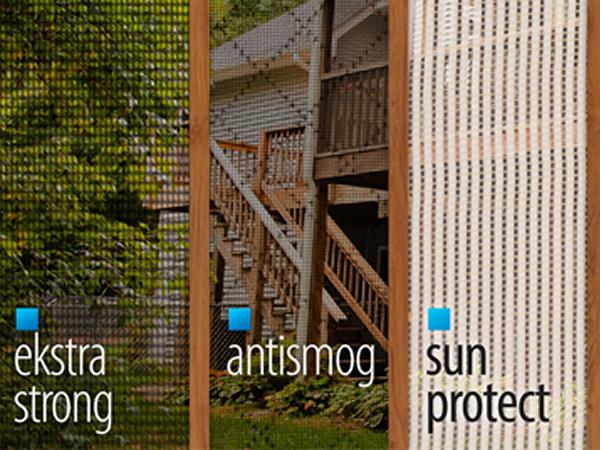 600
450
ekookna.pl
2017-09-21T07:30:00
Insect screens – choose the screen mesh to suit your needs
glassonweb.com