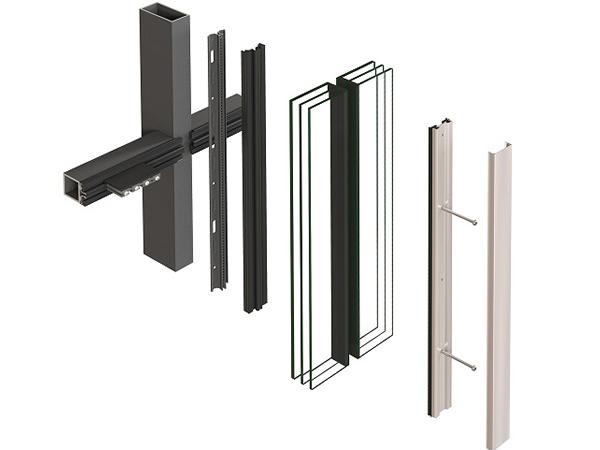 Photo source
Schüco Jansen steel systems: VISS Plus add-on construction | Picture credits: Jansen AG
New interpretation of add-on constructions: with the help of the VISS Plus system extension, it is possible to achieve exceptional façade and glazed roof solutions even easier.
The optimised steel system for innovative façade solutions offers maximum process reliability for design and assembly.
The steel system works independently of bearing elements and includes practical new features for architects and assemblers.
These include a multi-functional base profile for all applications, as well as innovative system components such as standardised connecting spigots for all loadbearing profiles and a low sealing package where three sealing levels are applied.
The reduced number of system components makes design, assembly and installation more efficient at all process stages. This ensures quick construction processes whilst maintaining optimum quality.
The new Schüco Jansen VISS Plus add-on construction can be applied to steel and timber substrates. The appeal of the façade system lies in its multi-functional base profile and small number of proven system components, as well as variable fastening options.
With the VISS Plus system innovation, Schüco Jansen steel systems is providing extra design options for custom-designed steel façade. At the same time, the assembly process is more efficient and reliable.
The "Plus" in detail
Secure investment
New steel add-on construction for innovative solutions
Reliable assembly process and faster completion of construction
Design advantages
Design solutions with many versions for aesthetically appealing architectural projects
System solution independent of loadbearing members
Innovative system components such as standardised connecting spigots for all loadbearing profiles ensure efficient design
Assembly advantages
Few components, easy assembly, efficient solutions
Very reliable installation process – e.g. due to controlled contact pressure with optical control
Multi-functional base profile for all applications with variable fastening options on the loadbearing profile – from welding to screw and bolt fixing
Base profile ideal for coating; profile with multiple back-ventilation ensures perfect distribution of paint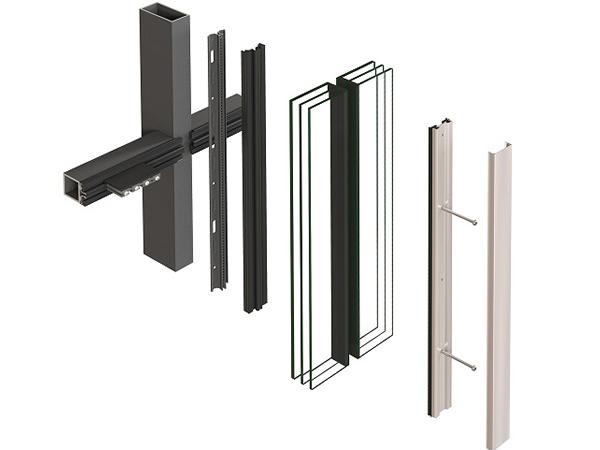 600
450
www.schueco.com
2017-04-27T08:00:00
Innovative system extension for steel façade: Schüco Jansen VISS Plus add-on construction
glassonweb.com