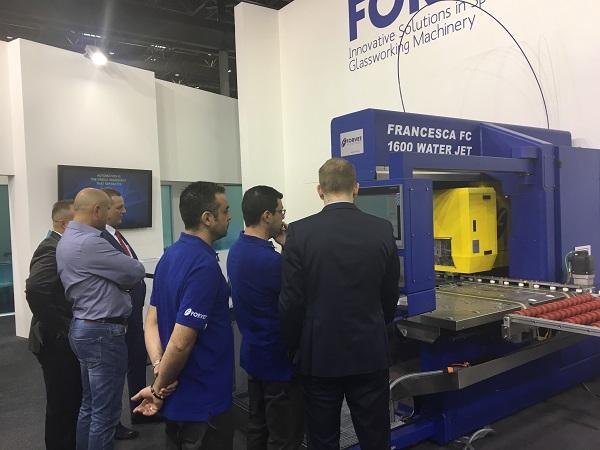 Photo source
igesolutions.com
IGE lines benefit from a very busy trade fair.
IGE Glass Technologies is the leading single source provider of glass fabrication machinery in North America. This past week at glasstec, IGE experienced heavy traffic and strong interest at all of the stands of the companies they represent. Reaction from the IGE team in attendance was very positive.
"This was a fantastic event for us as all of our partners were very busy and we were thrilled with all of the interest from the North American audience that made the trip to Germany," said Michael Spellman, CEO and Founder of IGE Glass Technologies/VIG Technologies. 
"It is clear in my mind that this is on of the best glasstec shows ever. The flat glass business in North America is at its prime. Our manufacturers are creating great value for our customers through automation and integration, absolutely fantastic trade show," added Martin Bracamonte, President of IGE Glass Technologies/VIG Technologies.
"Great show, great customers and wonderful manufacturers – I love this industry" Many Borda, Executive Vice President of IGE Glass Technologies.
Jeff Spicer, General Manager of IGE Glass Technologies added: "Always good to see and meet customers in person."
The IGE Glass Technologies partners who took part in glasstec included:
Forvet

LandGlass

Tecglass

Turomas

VITROSEP

Diamon-Fusion International

Han Jiang® Automatic Glass Machine Equipments Co., Ltd.

Lammy Can

RoboClean

Somerra by Walco
IGE Glass Technologies offers significant product options in the following areas:
Specialty CNC Cutting, Milling, and Drilling Machines

Tempering Furnaces

Automatic Cutting Tables

Digital Glass Printers

Window & Door Equipment and Machinery

Vertical Polishing

Glass Handling Equipment

Automatic Glass Seamers

Water Jet Cutters

Laminating Heat Boxes

Glass Washing Machines

Automatic Hydrophobic Application Systems

Insulating Glass Lines

TPF Automatic Applicators

Automatic Roller Cleaning Robot for Tempering Ceramic Rollers

Automatic Water Filtration System
IGE also is the home for a wide range of diamond tools, grinding and polishing wheels and more.
For more about IGE Glass Technologies including all of the available products and services, please visit us at www.igesolutions.com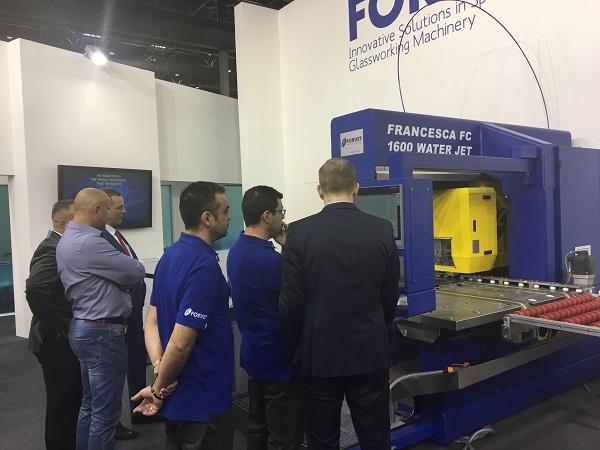 600
450
IGE Glass Technologies
2018-11-07T11:40:00
IGE Concludes Extremely Successful Glasstec
glassonweb.com