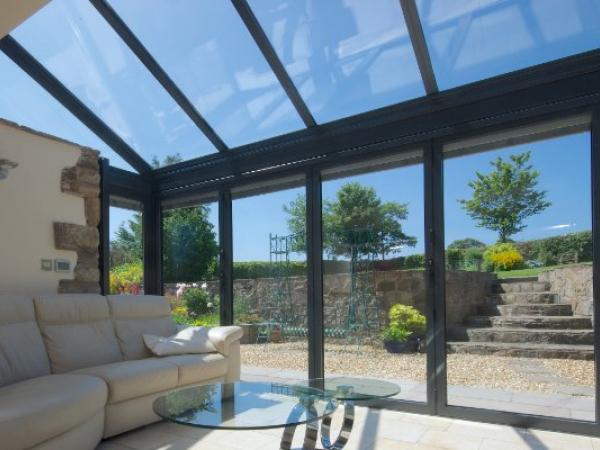 The potential uses of a conservatory are as diverse as the designs available. Some are looking to add extra living space that can be used year round as a dining room, children's playroom, home office or similar.
While others are looking to create a seamless, visually connected link between home and garden.
Conservatories and orangeries can offer a bright and airy place to relax and enjoy uninterrupted views of outside whilst maintaining a comfortable inside ambience. 
When choosing a conservatory and orangeries you need to ensure that it will match your own specific lifestyle requirements and it is here that the right choice of glass is key.
By considering a combination of glass products and tint finishes you can create the conservatory that is perfect for you. And for that added comfort and privacy don't forget to incorporate integral blinds.
What to consider
HEAT REFLECTION: measured by taking the opposite or inverse of the glazing solar factor. Solar Factor is the percentage of the total solar radiant heat energy entering the room through the glass. Reflects up to 78% of the sun's heat, keeping the conservatory up to 9°C cooler in the summer.
THERMAL INSULATION: A measure of the rate of heat loss through the glazing. A principle reason for installing energy efficient glass, the lower the U-value the better the glass is at retaining heat. 63% better insulation than standard glass, keeping you warmer in winter and saving you money on your heating bills.
SELF-CLEANING GLASS: The self-cleaning coating is fully integrated into the surface of the glass ensuring its permanency. In a process called 'catalysis' the coating uses UV rays from the sun to break down organic dirt and turns the surface hydrophilic. Rain or hose pipe water then forms a sheet of water and rinses the dirt away, reducing the need for manual cleaning. Also prevents water droplets from forming which means clear views, even when it's raining.
GLARE REDUCTION: Measured by the inverse of 'light transmission', the proportion of the visible light spectrum that is transmitted through the glass. It is important to reduce the transmission of concentrated light, especially in the roof, to maximise visual comfort. Reduces up to 68% of the sun's glare, maximising visual comfort on the brightest of days. Like sunglasses for your roof!
VIRTUAL ELIMINATION OF CONDENSATION: Internal condensation will only begin to form at an average external temperature of -11°C (in timber/PVCu frames at an internal temperature of 20°C and 50% relative humidity).
The choice is yours
Choosing the right glass is perhaps one of the most important decisions that you will need to make, but it needn't be a tough one. The following comparison chart is designed to help you choose the perfect combination of SAINT-GOBAIN GLASS products that will enable your new conservatory to exactly match your specific criteria.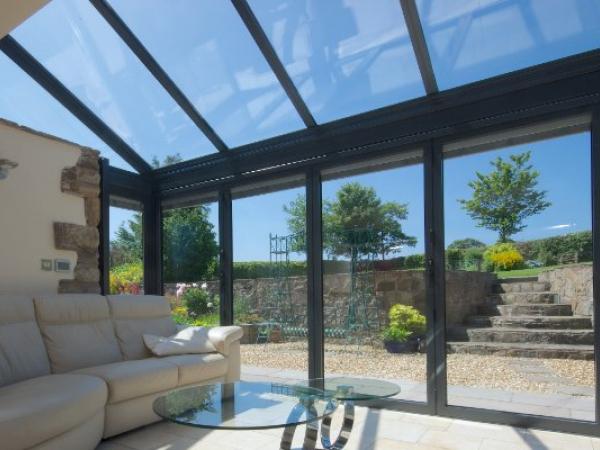 600
450
www.morleyglass.co.uk
2016-02-12T12:00:00
How to choose the right glass for your conservatory
glassonweb.com