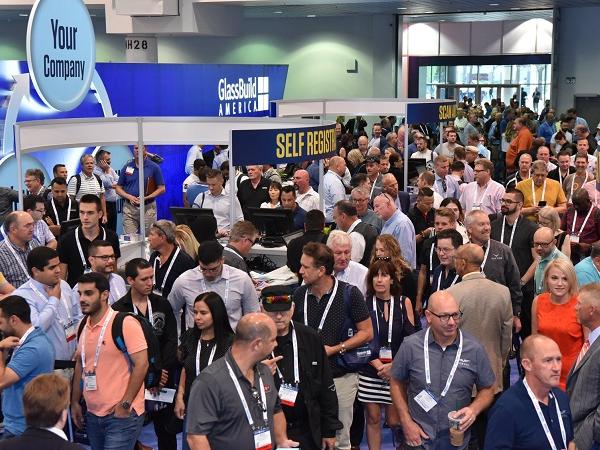 Photo source
Oscar & Associati
If you were on the show floor, you know that it felt like the entire glass, window and door industries were in Las Vegas last week for GlassBuild America.
With a final registration count of just over 8,600 and an expanded exhibit floor footprint of 175,000-square-feet, GlassBuild was indeed the place to be.
Attendees and exhibitors from 71 countries gathered at GlassBuild to see products, machinery, equipment and services up close and in person on the trade show floor and during Action Demos; to network and connect with their industry peers and colleagues; to meet with the best of our industry's technical minds during Fall Conference; and to learn strategies for smart growth and a wealth of knowledge during the Glazing Executives Forum, Express Learning and Knowledge Bar.
So how did GlassBuild America 2018 stack up? Here's what some of our attendees and exhibitors had to say last week:
"This has been the best show in Vegas we've ever been to." 
Rich Brevik, Argon Filling Systems, Inc.
"Thank you for letting me be a part of such a huge event for our industry; I got so much great feedback that I was quite literally overwhelmed."
Dustin Anderson, Anderson Glass, Waco, TX
"Our morning on the second day was absolutely crazy. One of the best days we've ever had at a trade show." 
Mark Imbrock, EDTM, Inc.
"It was my first GlassBuild show. Extremely helpful in my selection process for equipment. Thank you for all the hard work."
Domenic Roselli, Wellbuilt Services, Media, PA
"Customers are coming more informed and ready. They're serious buyers."
Heather Monroe, Machines and Wheels
"The Dividend Finance Team had a great time at @GlassBuild 2018 this week. See you next year!"
Paul Watson, Dividend Finance LLC, Austin, TX
"The Opening Reception this year was great. We took a picture with "Dean Martin" and "Sammy Davis Jr.", and we loved the food being passed around. It's nice that you guys are taking care of your exhibitors as much as your attendees." 
Mark Chesbrough, Pertici North America, Inc.
"The show's been great for us. We sold a machine, in the booth, signed on the dotted line. It's not often you close the whole deal at the show."
Mike Synon, HHH Tempering Resources
Best in Show 2018 Winners 
At the recently completed GlassBuild America in Las Vegas, six companies were honored with recognition of "Best in Show" for their overall exhibit presence. An anonymous panel of industry participants did the judging. 
The winners for 2018 are:
Standard Bent Glass Corp. - Small Booth
 
Walker Glass Company - Medium Booth
 
Interlock USA/ASSA ABLOY - Large Booth
 
Billco Manufacturing Inc. - Machinery
 
WTS Paradigm - Software
 
Anthony Innovations - First-Time Exhibitor
CLICK HERE to see a video of the Best in Show award presentations, featuring the award winners, NGA's Board of Directors, a high school drum corps, and Elvis!
EVENT NEWS
SIGHTS AND SOUNDS OF GLASSBUILD AMERICA
Click image below for a look back on the highlights from 2018 GlassBuild America!
GLASSBUILD IN REVIEW
View Educational Articles on the GlassBuild Resource Page
Interested in learning more about the topics presented at GlassBuild America this year? See the GlassBuild resource page for articles on select topics addressed at the show.
CLICK HERE to view the GlassBuild resource page.
Look Back Through the Eyes of Glass Magazine and Window & Door
See GlassBuild America through the eyes of Glass Magazine and Window & Door editors who tweeted live from the show floor. View their Twitter feeds at twitter.com/glassmag and instagram.com/glassmagazinenga/, and twitter.com/windowdoormag and instagram.com/windowdoormag/
MARK YOUR CALENDARS NOW!
Mark your calendar for GlassBuild America 2019:
GlassBuild America – September 17-19, 2019 – Atlanta, GA
Annual Conference – January 22-24, 2019 – Naples Grande, Naples, FL
BEC Conference – March 3-5, 2019 – Caesars Palace, Las Vegas, NV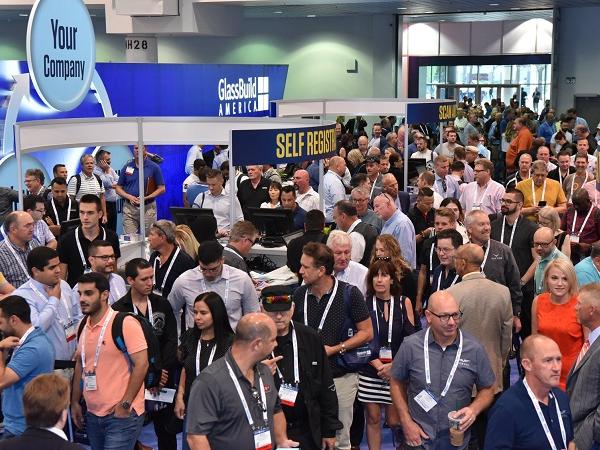 600
450
www.glassbuildamerica.com
2018-09-20T11:25:00
GlassBuild America 2018 Exceeds Expectations
glassonweb.com