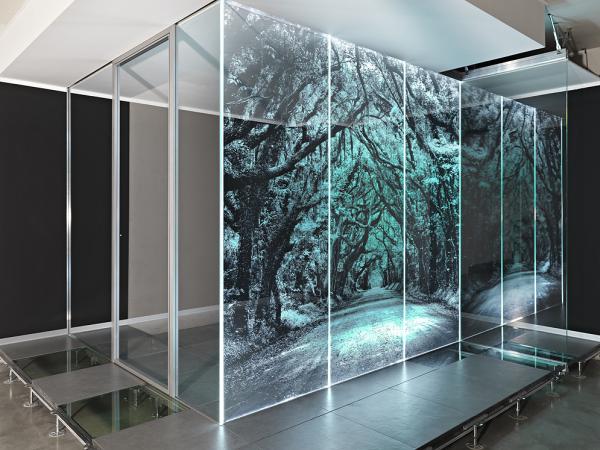 Photo source
www.vetroin.co.uk
Glass with LED, one of the glass innovations VetroIN ... Browse through the pictures to understand the particularity.
Today we talk about the lighting technology combined with a very special processing of our laboratory: the glass with LED and LASER engraving.
Let's start with LED, a very modern lighting system, extremely versatile, ecological and economic, which allows us to make very large games of lights and colors.
It requires no maintenance and has a long life and always guarantees excellent performance, much more powerful than the old neon. How VetroIN uses this light? The glass with LED enriches the LASER engraving of our laboratory.
In practice, a machine makes the incisions in the sheets of glass customized and personalized, once inserted in the profiles thanks to the LED installed on the perimeter of these walls, the whole design will be illuminated, with truly unique scenic effects. The LED follows the way of incisions located in the plate, stopping where it no longer finds the "track".
Just seeing the pictures of some recent projects of this glass with LED you will understand the particularity and the infinite customization solutions that this process allows.
Like any VetroIN project, everything is custom made and this glass with LED can become an element of environmental characterization through impressive images, transparent badges or logos and more.
For any information, we are at your disposal.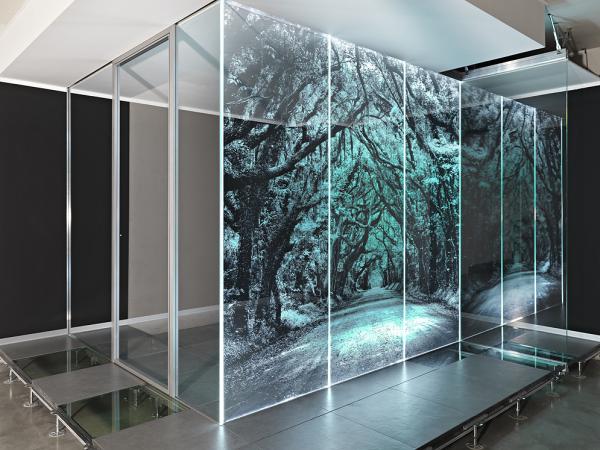 600
450
www.vetroin.co.uk
2017-05-01T09:30:00
Glass with LED and laser engraving
glassonweb.com