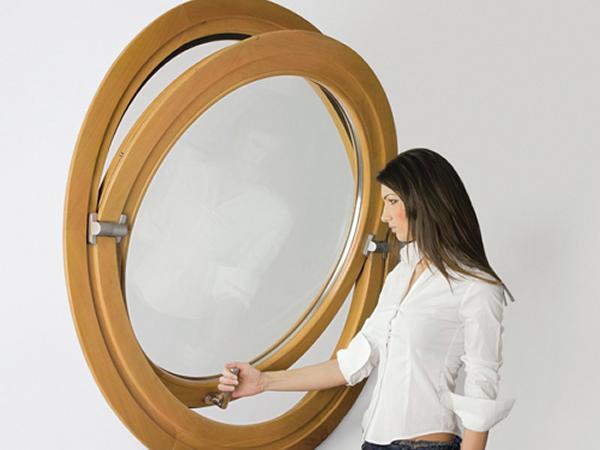 Photo source
bjwaller.co.uk
Round pivot windows often cause problems for Joinery manufacturers, builders or installers.
The advanced multi-point locking Tour R system from Italian hardware giants AGB, is simple to assemble and provides better functionality for pivot window systems.
It is exclusively available from BJ Waller, architectural ironmongery specialists for architects, specifiers Joinery manufacturers and installers.
"The Tour R is a product that sells itself as soon as you see it," explains Luke Piper, Managing Director at BJ Waller.
"The system is unlike anything else on the market for round pivot windows. It is designed to provide clean and smooth movement and it's easier to maintain than other pivot window systems. It uses a friction pivot hinge combined with multi-point locking all around the circumference of the window, which makes for an all-round better performance."
The Tour R system's hinges are equipped with friction and the hinge is independent from the window movement, so they do not require any milling on the sash or the frame.
Its rapid coupling system makes it possible to put together and disassemble the sash without removing the hinge. The pivot hinge friction is easy to access and adjust simply with an Allen key.
The system for a round window has a 30mm backset which makes sure that there is no contact between the handle and the frame. This allows customers more choice when it comes to choosing handles for their windows.
"We look to provide customers with the best products that make their jobs as simple as possible. The AGB Tour R is another product that we provide that give customers more choice, flexibility and quality when it comes to finding the right ironmongery for their project," adds Luke.
Pivot windows add style and personality to any property and are particularly useful for large and multi-storey buildings because they are much easier to maintain.
The AGB Tour R system allows the window pane to pivot 180 degrees which makes it simple and easy to clean by the owner.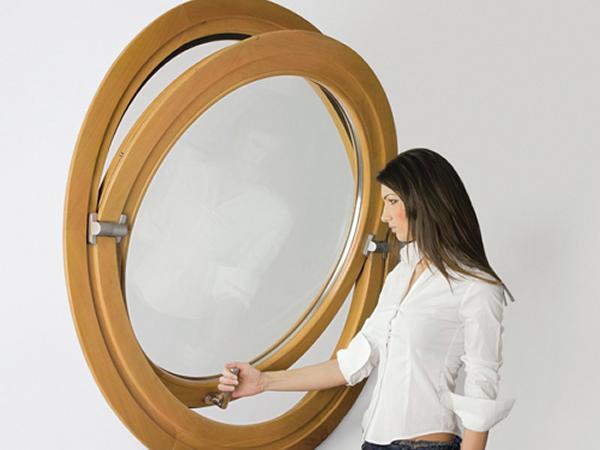 600
450
bjwaller.co.uk
2016-10-28T08:55:00
Get The AGB Tour R Pivot Window System Exclusively From BJ Waller
glassonweb.com