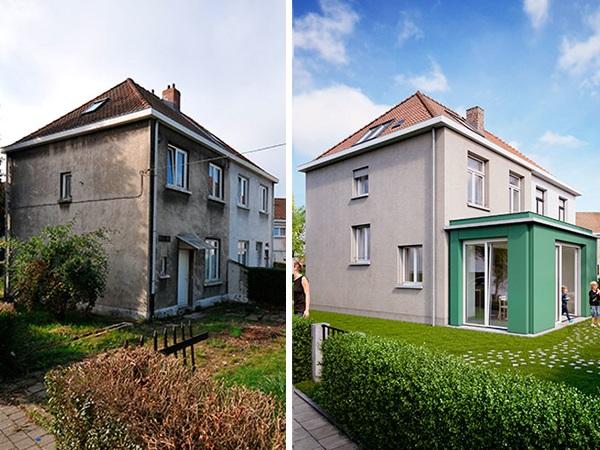 Photo source
The VELUX Group
Affordable renovation helps tackle climate change, energy poverty and health issues.
The VELUX Group today announces that its RenovActive concept will be used by Belgian Social Housing Association, "Le Foyer Anderlechtois" to renovate 86 of their properties in the Anderlecht area of Brussels.
VELUX's RenovActive project took a property which was in extremely poor condition and carried out a deep renovation that brought it up to high standards, following the Active House principles which balance energy efficiency, indoor comfort and environmental considerations.
Vitally, the renovation was carried out within the budgetary framework of Brussels Social Housing, and offers a response to challenges of energy poverty by providing inhabitants with a well-lit home with plenty of fresh air, which is also warm in the winter, for a utilities budget of approximately 1090 EUR per year (gas + electricity).
The house has been open for one year – receiving a total of 1075 people in visits from delegations of politicians, legislators, local council representatives, town planners, social housing associations, academics and media. It has just been handed over to its new housing association residents.
Now, after assessing the results of the project, Le Foyer Anderlechtois has decided to apply the same renovation concept to a further 86 of its properties.
"As a social housing company, one of our obligations is to achieve social objectives. Furthermore, we are committed to seeking solutions that overcome issues of damp and poor indoor air quality, while lowering the CO2 emissions from our communities," says Bruno Lahousse, General Manager at Le Foyer Anderlechtois.
"The RenovActive concept goes a long way towards addressing these goals, and that's why we've chosen it as the basis for the renovations announced today."
"We are delighted that Le Foyer Anderlechtois has decided to use the RenovActive concept to renovate 86 homes in its portfolio.It's great to see what can be achieved when building owners, architects and industry partners come together to develop real-world solutions. Now, many more families awaiting social housing in Brussels will be able to enjoy healthy,energy-efficient homes with plenty of daylight and fresh air."
says Michael K Rasmussen, SVP Brand at the VELUX Group.
The RenovActive concept is based around seven replicable elements which can be used together or independently to upgrade a building's energy performance and indoor comfort, while reducing its environmental footprint.
Read more about RenovActive here
Three out of four of Europe's buildings are not energy-efficient, and healthy, energy renovation is an effective way to bring Europe's existing housing stock up to par.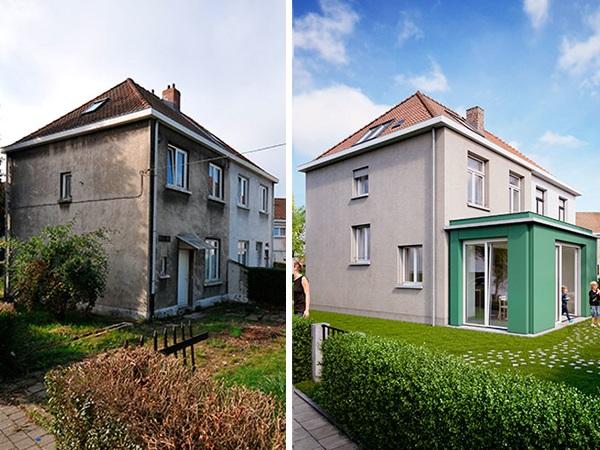 600
450
velux.com
2017-06-02T08:30:00
Foyer Anderlechtois Social Housing Association to renovate 86 properties using VELUX's RenovActive concept
glassonweb.com