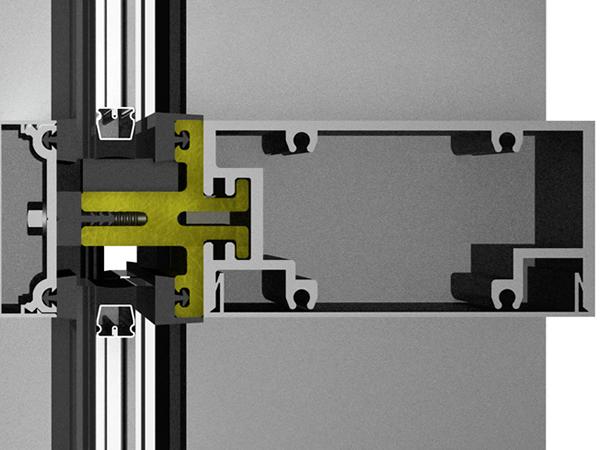 Photo source
fremarqinnovations.com
FrēMarq Innovations is a company that has a focus on manufacturing the highest energy efficient curtain wall products ever developed.
After extensive R&D and with extensive industry experience, FrēMarq Innovations developed a unique patented thermal break process that completely isolates the inside metal from all exterior elements, providing thermal isolation never seen before, and U factors of less than 0.30.
The thermal break process is a composite fiberglass component that is attached to the interior framing that can be either aluminum or steel. There are no penetrations from the exterior to interior.
This thermal break provides U values of less than 0.30 with 1" insulated single Low-E glass and CRF values of 82 and above. These values are achieved with both aluminum and steel framing and fully captured on all four sides.
Once installed, the thermal break is completely concealed leaving only finished framing or covers exposed to view. After installation, this system will have the same appearance as any other system.
FrēMarq Innovations is not your typical product manufacturer with catalogs full of profiles and products that an architect will have to select from, many times compromising performance for esthetics or price.
FrēMarq sees every project as unique unto itself and no two projects are ever the same. FreMarq designs systems around the thermal break process and add aluminum or steel profiles, to meet desired esthetics without compromising performance.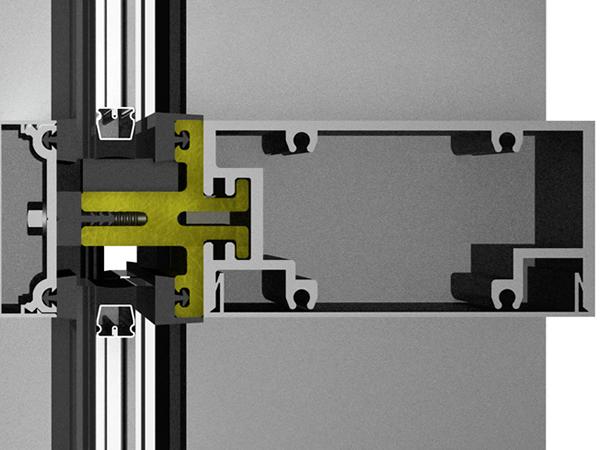 600
450
fremarqinnovations.com
2017-01-25T13:20:00
Finally, a True Thermally Broken Curtain Wall System
glassonweb.com