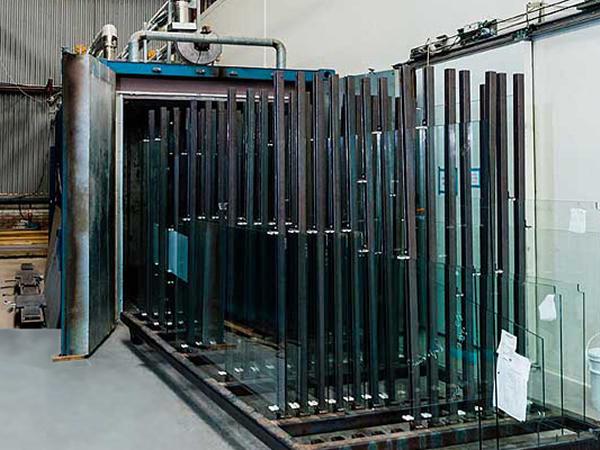 Photo source
lwglass.co.uk
Now you can have your glass heat-soaked to huge sizes!
Heat soaking is an essential process which in effect tests the glass for resilience. It safeguards against spontaneous breakage when being processed to your specification and when installed in it's final location.
A type of imperfection is nickel sulphide (NiS) inclusion. Most NiS is stable and causes no problems, but there is the potential for spontaneous breakage in future although rare.
We work extremely hard during our glass production to provide our customers with an extra capability, this is why we invested in a heat soak oven which will further mitigate the risk of fracture.
Heat soaking is a process utilized to expose NiS inclusions in glass before the glass reaches installation. It involves placing tempered glass inside a chamber and raising the temperature to approximately 260°C to accelerate nickel sulfide expansion.
This is intended to cause glass containing nickel sulfide inclusions to break in the heat soak chamber, thus reducing the risk of potential breakage after your installation.
Technical specification:
HOAF XXL Heat Soak Oven 10,500 mm x 3,250 mm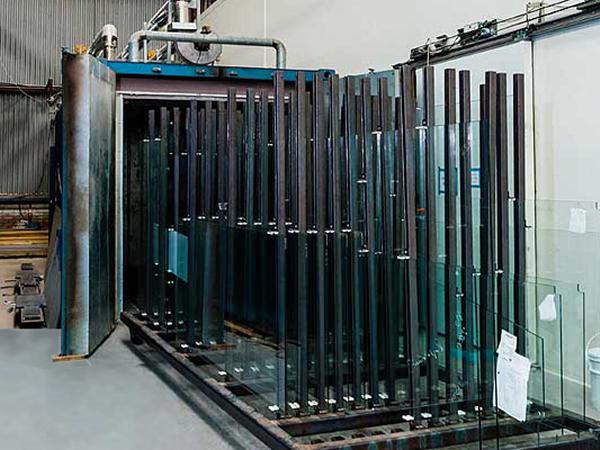 600
450
lwglass.co.uk
2017-01-31T08:10:00
Enormous 10.5m x 3.25m heat soak oven, possibly the biggest in the UK!
glassonweb.com