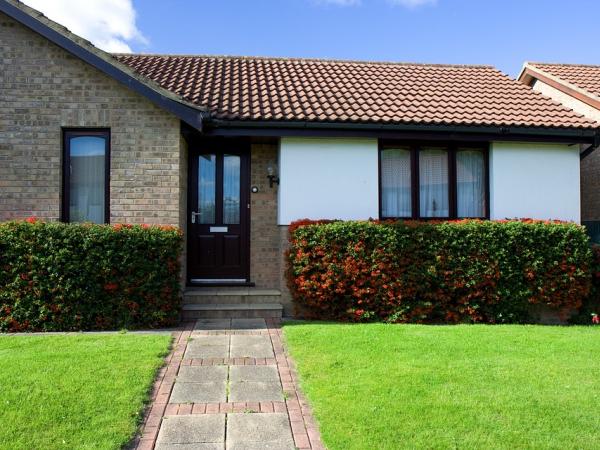 US demand for commercial window and door products is forecast to reach $10.3 billion in 2020 on advances of 4.5 percent per annum.
These gains are spurred by continuing growth in nonresidential building construction, which reached a cyclical peak in 2008 and declined sharply the following two years, resulting in lower demand for windows and doors. Demand began to recover in 2011 and the pace improved in 2015 amid vibrant activity in office, retail, and lodging construction. These and other trends are presented in Commercial Windows & Doors, a new study from The Freedonia Group, a Cleveland-based industry research firm.
Metal window and door products, which are valued for their strength, durability, and security, account for the vast majority of commercial window and door demand. Many products that see intensive use in commercial applications, including overhead doors, curtain wall, automated doors, and storefronts, are almost exclusively made of metal. Efforts to improve the aesthetics and energy efficiency of metal products will support demand.
Wood products will continue to be important in some applications, such as interior doors in office, lodging, and institutional buildings. Plastic accounted for the smallest share of demand in 2015 but will see the most rapid growth of major materials through 2020. Plastic will see increasing use in various light commercial applications, including offices, schools, and hospitals, where damage is unlikely and there is interest in energy efficiency and the improved aesthetics offered by some plastic products.
Doors comprise the largest share of the overall commercial window and door market, supported by both high unit demand in interior applications and by ongoing demand for high value products such as overhead, security, and automatic doors. Many nonresidential facilities, such as offices, healthcare facilities, and government buildings, are intensive users of both exterior and interior doors.
Commercial Windows & Doors (published 08/2016, 285 pages) is available for $4900 from The Freedonia Group.
For further details or to arrange an interview with the analyst, please contact Corinne Gangloff by phone 440.684.9600 or email pr@freedoniagroup.com. Information may also be obtained through www.freedoniagroup.com.
About The Freedonia Group, a division of MarketResearch.com – The Freedonia Group is a leading international industrial research company publishing more than 100 studies annually. Since 1985 we have provided research to customers ranging in size from global conglomerates to one-person consulting firms. More than 90% of the industrial companies in the Fortune 500 use Freedonia Group research to help with their strategic planning.
600
450
The Freedonia Group, Inc.
2016-09-02T09:42:27
Commercial Window & Door Demand to Exceed $10 Billion
glassonweb.com