The fourth GPD Istanbul presents the latest advances in the glass industry together with the most interesting future developments.
GPD Istanbul 2018 will be organized on March 7–9 in conjunction with Eurasia Window, Glass and Door Exhibition. You'll find us in Hall 11.
A new GPD feature Step Change – Innovations Corner provides start-ups, universities, research institutes and established companies a chance to give short presentations and showcase their latest innovations.
Exhibits and lectures offer plenty to see and learn for anyone interested in the latest innovations, technologies and applications in the glass industry.
The innovations area is open to all GPD and Eurasia Exhibition visitors at their convenience. At the moment there are 15 start-ups and companies listed to showcase their innovations in the event, and there is still room for 2 more. If you are interested in participating with your technology, don't hesitate to contact the organizers as soon as possible. (Contact details below.)
Thursday the 8th of March is dedicated to glass architecture. One of the most awarded architects, Prof. Ian Ritchie will hold a lecture 'The story of inventing with glass – glass future trends society/philosophy and design direction'.
Also the Istanbul New Airport construction will be analyzed in various details in a comprehensive case study – it is the biggest airport in Europe and its construction will be completed in 2018. The latest trends and solutions in glass architecture will be explored during the day by speakers from Glaston, Şişecam, Dow Corning, Kuraray and other companies.
On Friday the 9th of March the event turns to glass processing with several top speakers promoting better cooperation, quality and efficiency in the glass processing supply chain. Mr. Gennady Vasilchenko-Malishev will give a lecture 'Zero tolerance – demanding project case studies and designer requirements'.
He will discuss the diverse needs and requirements there are for glass and how they can be best fulfilled in cooperation with glass processors.
GPD Istanbul 2018 is organised by Glass Performance Days and Glass Innovation Institute & sponsored by Glaston, Şişecam Flat Glass, Dow Corning, Kuraray and Reed Tüyap Fuarcılık.
– GPD Istanbul Program: https://gpd.fi/wp-content/uploads/2018/02/Turkey-2018-Final-program.pdf
– Register for GPD Istanbul 2018 at: http://davetiye.tuyap.online/FormEn2.php?Fid=1494&Fod=1066&Fmt=2&Ref=GPD - Free registration for the 200 first participants!
For more information:
Mr. Jorma Vitkala
Chairman of the GPD Glass Performance Days Tampere - Finland
Mobil: +358 40 553 2042
jorma.vitkala@gpd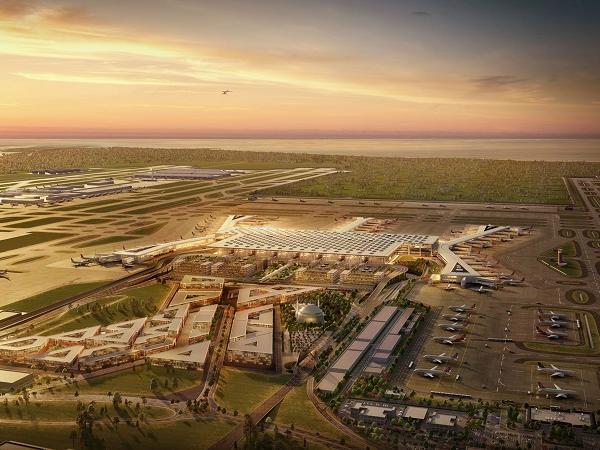 600
450
gpd.fi
2018-02-12T08:00:00
Case study of Istanbul New Airport and Innovation Corner in GPD 7–9 March
glassonweb.com