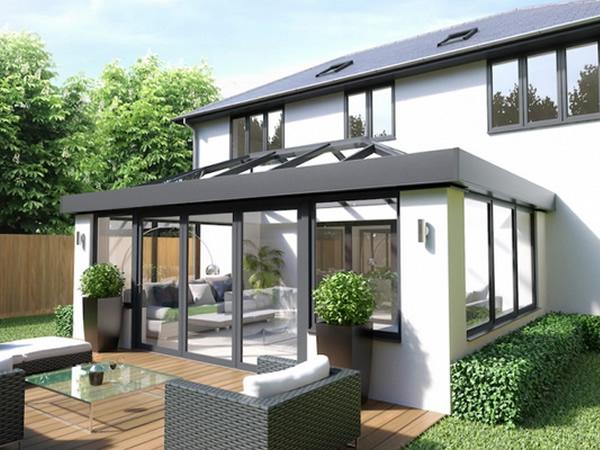 Photo source
www.fitshow.co.uk
A record number of Atlas Skyroom demonstration models have been springing up all over the UK as more and more installers have been catching on to their powerful selling potential.
Atlas Glazed Roof Solutions reported its busiest quarter for the Skyroom after a sell-out FIT show and is well on course to installing five showrooms a week for installers who are eager to show off the signature characteristics of the Skyroom to homeowners.
Gareth Thomas, Sales and Marketing Director at Atlas Glazed Roof Solutions, explains: "We're approaching the end of our second year since launching the Skyroom and our installers are winning some great business because we've been supporting them with exclusive territory, specialist marketing support and impressive showroom demonstration models.
Every single installer that has invested in a Skyroom demonstration model this year has generated business as a result, which is hugely encouraging for them. We're close to installing a Skyroom demonstration model each working day, which is testimony to how effective they are in helping to secure sales for our retailers.
"When a customer walks in to a showroom with a Skyroom, they immediately appreciate that it is the most realistic mock orangery out there. They can see that its dummy ringbeam creates the internal appearance of a real orangery.
Its sleek, modern appearance with more glass and less frame is clearly apparent and homeowners can instantly visualise how a Skyroom could look on their home. There is no better way for retailers to demonstrate that there is nothing else quite like a Skyroom and to steal a march on their competitors."
Among the growing number of retailers who have seen the benefits of installing a Skyroom demonstration model is Bristol-based Panoramic Windows.
With a reputation for installing top end aluminium, timber and timber alternative windows and doors, Panoramic installed a breathtaking 5 x 3.5 metre anthracite grey Skyroom with Bath stone pillars, aluminium windows and bi-folding doors at its 8,000 square foot showroom just a few months ago and has taken orders for at least 10 Skyrooms since.
Angus McCubbin, Sales and Marketing Manager at Panoramic, says: "We have the biggest showroom in the region and we get a great footfall, so it was a very easy decision for us to install a demonstration Skyroom model. The visual impact of the Skyroom is terrific and its simple, uncluttered appearance really appeals to the modern homeowner.
It looks just like an orangery too, which helps us to capitalise on the growing demand for this style of home improvement product. The entire package for the Skyroom – from the marketing literature to the fitter-friendly design of the product – has definitely helped us to sell and install more of them."
Ross-on-Wye installer Monmouthshire Conservatory Company is in the final stages of completing a Skyroom demonstration model. The 3.8 x 3.6 long Skyroom features grey rendered walls on the outside to set off the sleek aluminium roof.
To emphasise the versatility of the Skyroom, the interior is currently being fitted out with a luxurious kitchen, complete with granite worktops and a spacious island to house a Belfast sink.
"We already have an Atlas conservatory model in our showroom, so we know the value of having a demonstration model on site," says Chris Atwell, Owner of Monmouthshire Conservatory Company.
"We've sold a number of Skyrooms since becoming an installer a year ago, but we knew from experience that we could generate even more business if we had a showroom model. We have customers eagerly waiting to see the finished Skyroom and I'm sure they won't be disappointed when they see it – it's a cost effective way of achieving the genuine look of a lantern, but with a contemporary edge. "
Atlas Glazed Roof Solutions is part of the £35 million turnover Customade Group. The group, which employs 350 people, also includes PVC-u and aluminium window and door fabricator Customade and Fineline Aluminium, which supplies designer architectural aluminium products with very slim sight lines, and Hourglass Seal, which manufactures glass and sealed units.
To find out more about having a Skyroom demonstration model, please contact the Atlas marketing team on 01453 826884or visit www.atlasroofsolutions.co.uk.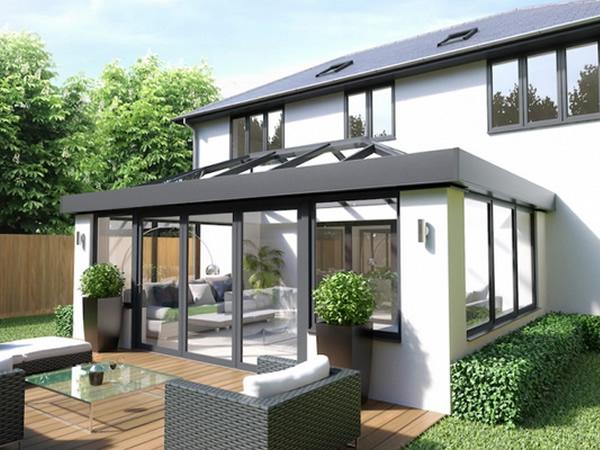 600
450
www.fitshow.co.uk
2016-10-14T10:25:00
Atlas Boosts Selling Power with Skyroom Showrooms
glassonweb.com