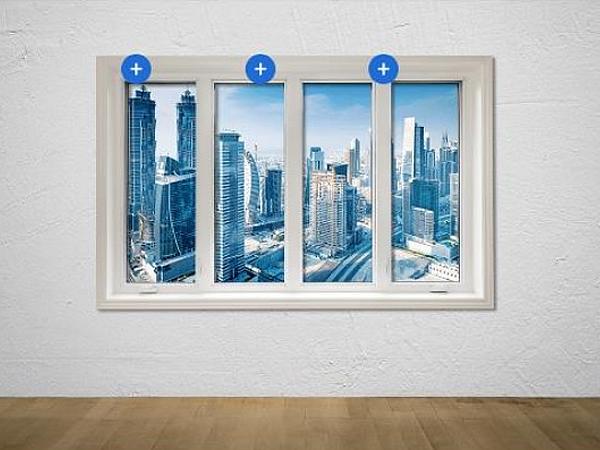 Photo source
www.aisvue.com
'Design Your VUE' for its uPVC Doors and Windows brand AIS VUE
Asahi India Glass Ltd. (AIS) announced the launch of a web application for its uPVC doors and windows brand – AIS VUE.
A unique web based application that not only provides users with real time window solutions, but also gives them a chance to view and browse their options.
Consumers are not very well versed with the process or the options available to them, when it comes to door and window solutions for homes or offices.
This increases a consumer's dependency on multiple vendors, interior designers or architects. It is this observation and insight that led to the creation of 'Design Your VUE'.
With this application, not only will a customer get real time solutions but also they will get a clear understanding of how an application will look in their space, what its benefits are and what products are used. This largely benefits the customer in saving valuable time and money.
Here is how the application works: The user has to fill a form which asks what they are working on, for example are they working on a new project or renovating an existing space.
It also asks the users to highlight what solution they are looking for. For example: Are they looking for energy efficient solutions, noise cancelling solutions, safety solutions and so on.
The users also get to choose more than two solutions i.e. AIS VUE will create a customized solution based on the users' requirement. The application also allows users to choose from an array of hardware options.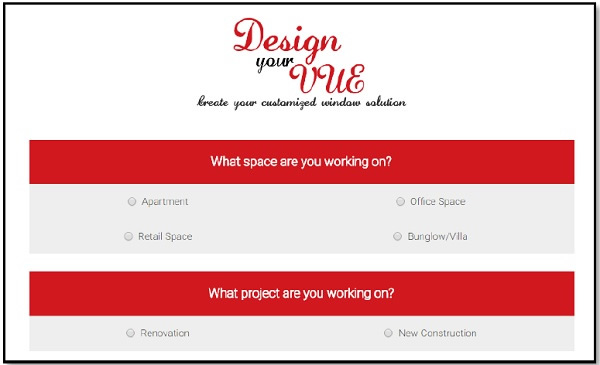 Basis the selections made by the user in the second frame, the user is shown his results in the last frame. AIS VUE will give the ideal window/door solution based on the user's selections and also provide a visual of how the product will look.
The user will get to pick the window frame, color and background view. The app even allows the user to change the colour of the wall to give an idea of how the application will look.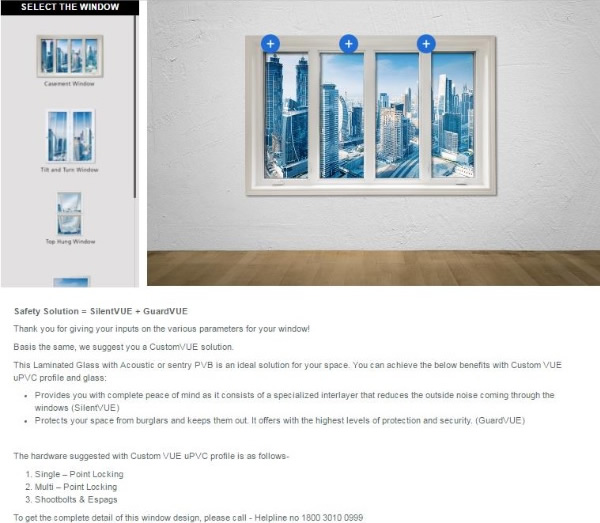 So the next time you are looking to revamp your space and want real–time solutions just visit https://www.aisvue.com/design-your-vue.php.
No more do you have to run behind multiple vendors for varied solutions. The dream space you want to create, is now available at a click.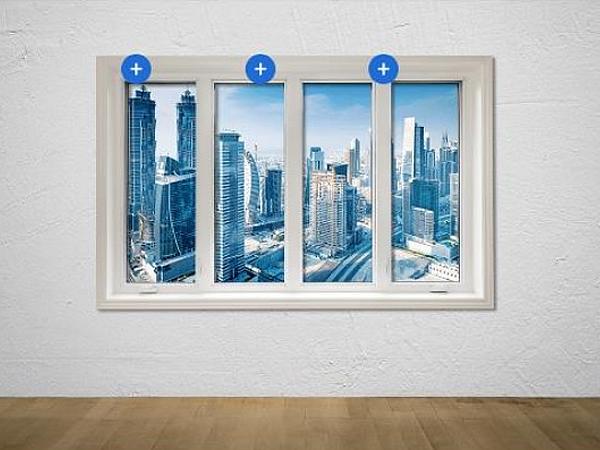 600
450
www.aisvue.com
2016-11-28T05:40:00
Asahi India Glass Ltd. (AIS) launches its web application
glassonweb.com