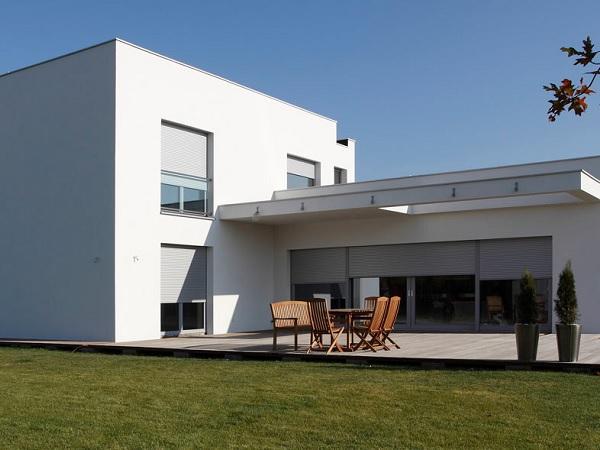 A great novelty at Eko-Okna – SAR anti-burglary roller shutters in their offer.
Many people assume incorrectly that every external roller shutter is an anti-burglary roller shutter. Certainly, typical external roller shutters can scare off a potential burglar but their main function is to protect against sunlight, overheating of rooms and changeable weather conditions.
We recommend the newest proposition from our offer to those customers who seek the most secure solutions – SAR anti-burglary roller shutters. Their resistance class to burglary (RC3) has been confirmed by the IFT Rosenheim institute.
The structure of SAR anti-burglary roller shutters:
- an extruded SK-45 box,
- a curtain built of the extruded profile (PE 55),
- the reinforced structure of guide rails,
- the reinforcement in the bottom strip,
- the ratchet mechanism in the bottom part of a roller shutter.
In order to ensure that the anti-burglary system will operate properly, it is necessary to keep in mind that the base for the box and guide rails should guarantee a roller shutter a stable support along the entire contact surface.
Proper installation carried out in accordance with guidelines of the Aluprof company is also an obligatory condition that has to be met in order to obtain the certificate confirming the burglary resistance class – RC3.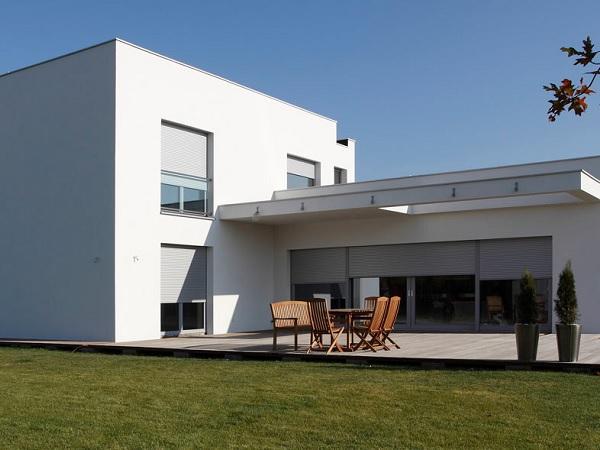 600
450
ekookna.pl
2017-09-25T09:00:00
Anti-burglary roller shutters – the highest level of safety!
glassonweb.com