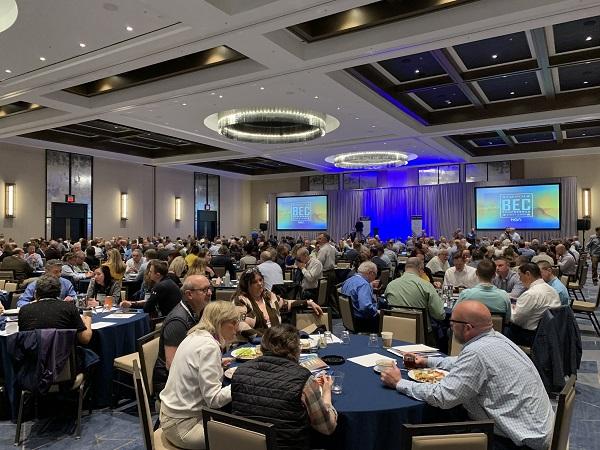 Photo source
www.glass.org
The 2020 BEC Conference kicked off, March 2, in Nashville with a gathering of the NGA's Installing Committee, dedicated to education, training and advocacy for glass and glazing installers.
"We are moving the advocacy of our industry forward—not just with codes and laws, but by advocating to architects and consultants. We are pressing forward with some of the issues of our industry," said Steve Dean, vice chair of the Installing Committee, and glass and sealant procurement specialist for Permasteelisa North America.  
Dean and Installing Committee Chair Matt Kamper, head of contract sales and estimating for Woodbridge Glass, shared several important association updates for installers: 
NGA/ASA partnership 
The NGA recently partnered with the American Subcontractors Association. The partnership will provide NGA members with access to ASA resources such as legislative representation on payment and contract issues, popular publications, articles and more.  
Friese Foundation 
The NGA teamed up with the Friese Foundation to make glass and glazing education more accessible for glass companies and their employees. NGA member companies now have access to the Intro to Glass & Glazing MyGlassClass.com course bundle at a discount through a matching-funds grant provided by the Friese Foundation. The price represents a 75 percent discount off the standard pricing. 
Advocacy activities 
The Installing Committee has identified several advocacy activities to address, from incorporating the use of daylighting for health and wellness in the codes to determining the next steps in New York City's Green New Deal to understanding and implementing bird-friendly solutions.  
During the meeting, NGA Code Consultant Tom Culp, owner of Birch Point Consultants, also presented need-to-know code and standard updates. Most notably, the new version of ASHRAE 90.1-2019 has been approved, with further increases in stringency for glass and glazing products. (Learn more about the updates.)  
Culp also noted several trends in the code requirements, including a move toward more local requirements. "Cities and states are becoming more active and going beyond the national model code," he said. New York City's Green New Deal is just one example of that. Another trend to watch is the emergence of envelope backstops. (Read more).  
Dean and Kamper encouraged attendees to get involved in the committee to ensure they are kept up to date on technical code and advocacy updates, and to get their voices heard. "We are working to put together a platform, to identify the things that are important to us," Dean said. "Getting involved means making your mark on these things that are important to the industry. I hope you join us."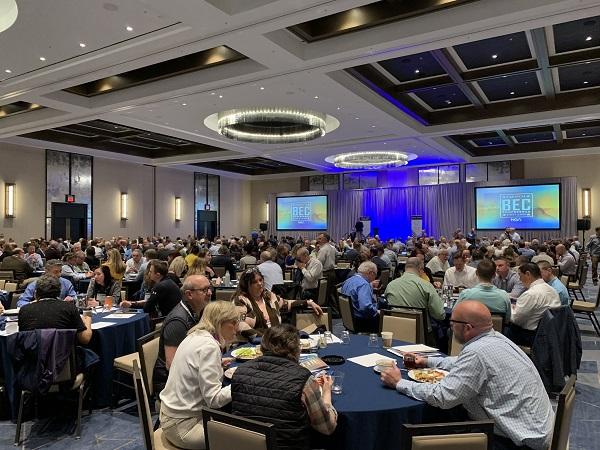 600
450
www.glass.org
2020-03-04T10:30:00
Advocacy, Education and Codes Top Installing Committee Agenda
glassonweb.com