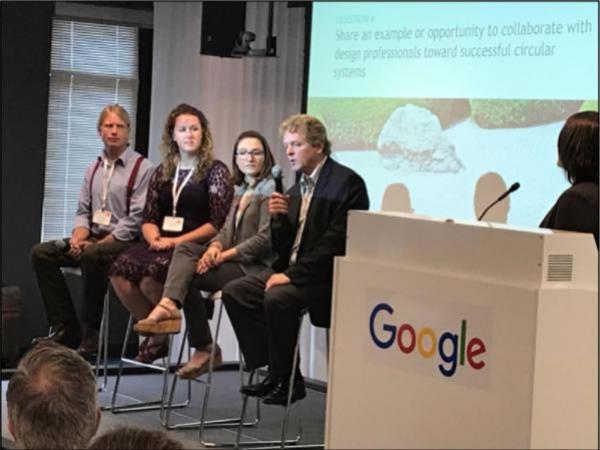 Tim Bellovary, Paul Bush among featured panelists at Cradle to Cradle Products Innovation Institute events.
Two technical experts from Vitro Architectural Glass were among the leaders of two "Built Positive" workshops hosted by the Cradle to Cradle Products Innovation Institute last month, each attracting more than 100 architects, designers and product developers to discuss sustainable building products and the concept of circular (regenerative) design.
The events, which were held on June 1 in Boston and on June 8 in Seattle, explored key concepts, includingcircular design; material health; design for reuse, disassembly, and recovery; value chain collaboration; and qualifying and quantifying the value of materials over their use and reuse cycles.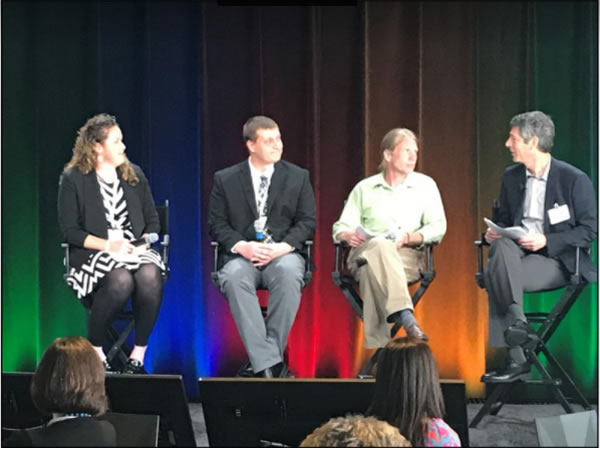 Timothy Bellovary, technical services engineer, and Paul Bush, director of technical services, Vitro Architectural Glass, discussed the role high-performance architectural glass products can play in supporting regenerative design principles and strategies. They also highlighted Vitro Glass's continued advocacy of theCradle to Cradle Certified™ Products Program, as well as the company's legacy of historic innovation in glass sustainability, including development of the industry's first double-silver, triple-silver and quad-silver-coated solar control, low-emissivity (low-e) glasses.
The Cradle to Cradle Certified Product Standard provides designers and manufacturers with criteria and requirements for continually improving what products are made of and how they are made.
"Vitro Glass has a long and proud history manufacturing Cradle to Cradle Certified glass products. We were the first North American glass company to earn that certification, and today have the largest collection ofCradle to Cradle Certified glass products in the industry," said Bush. "We are committed to helping architects advance the ideals associated with C2C and other leading-edge sustainability initiatives."
As panelists at each event, Bellovary and Bush explained to leading architects how Vitro Glass is helping them address the challenges of incorporating circular design into sustainable building projects. The two Vitro Glass representatives also participated in 30-minute panel discussions with other sustainable building manufacturers and served as "table leaders" to facilitate group discussions and answer questions from workshop attendees.
Bellovary was a panelist at the Boston event; Bush was a featured speaker in Seattle. A total of 119 architects, designers and builders attended the Boston workshop; 103 attended the Seattle event.
For more information about Vitro Architectural Glass products, visit www.vitroglazings.com or call (855) VTRO-GLS (887-6457).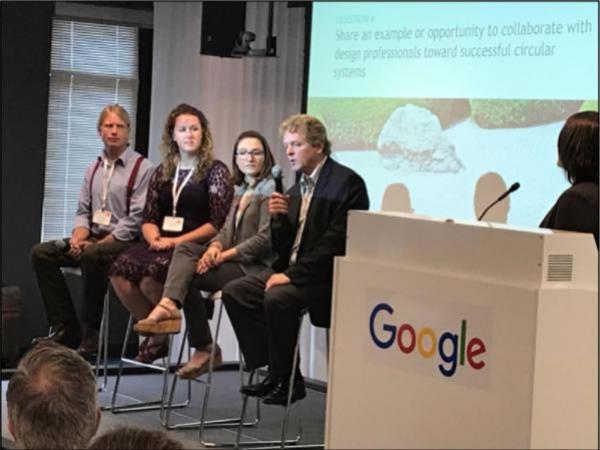 600
450
Vitro Architectural Glass
2017-08-03T12:20:07
Vitro Architectural Glass experts tout sustainability at Built Positive workshops
glassonweb.com