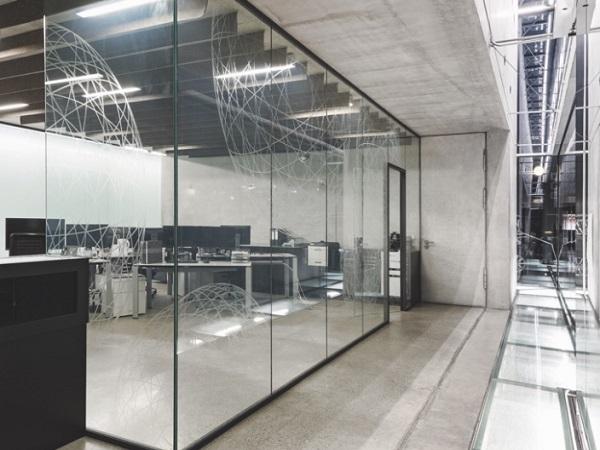 Photo source
Create customised room-within-room set-ups with the SANCO DIVIDE EASY glass partition system | Photo: SANCO/Glas Trösch
Create bright rooms with ease
Natural light is an absolute must for indoor spaces that promote well-being, as daylight keeps people healthy and, unlike artificial lighting, also helps to make buildings more energy-efficient. Accordingly, glass partition walls are an ideal choice for breaking up large spaces. The SANCO DIVIDE EASY all-in-one glass partition system is a convenient, multifunctional solution that combines transparency with customised interior design. It is particularly easy to assemble, meets the highest of requirements with regard to aesthetics and therefore makes planning how to use your space a comparatively stress-free endeavour.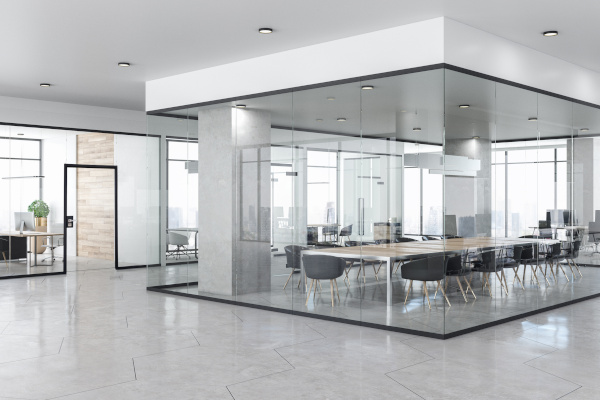 Whether you need somewhere to have confidential exchanges, think in peace or hold lively discussions, whether your building is new or older, there are no limits to the room-within-room configurations you can create with the SANCO DIVIDE EASY glass partition system. In the truest sense of the word: its slim profile and large glass surfaces ensure that daylight remains a key design element. Last but not least, this also means that the created spaces require less artificial light than separated rooms that are concealed from view. SANCO DIVIDE EASY is based on a patented, prefabricated frame system that allows the glass elements to be inserted quickly and easily: specialist installers can simply insert them into the assembled system profiles on site, without the need for any drilling or adhesives. The panels do not need to be sealed.
Slim and elegant
Both the simplicity of assembly and simple elegance of the SANCO DIVIDE EASY are sure to win you over. Its refined profiles and invisible seals produce an understated all-glass look that can be harmoniously integrated into a wide variety of design concepts. Hinge-less door leaves, door frames that sit flush with the surrounding surface or are made with a shadow groove, and integrated lock bodies highlight the elegant design. The design also offers benefits with regard to safety: the lack of a closing edge eliminates the risk of accidents due to jamming. The option to have concealed cable routing rounds off the glass partition system's functional features, allowing for smart building management without compromising on aesthetics.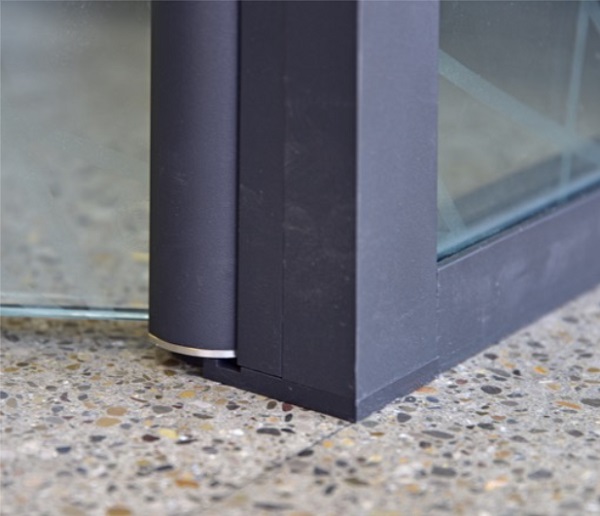 Customisable glass design
If an individual style or an added degree of privacy is desired in deviation from the otherwise minimalist design, the glass elements can be made to suit your needs. From transparent to opaque, shiny to satin finish, colourless to coloured and puristic to striking – design glass, a range of surface treatments and cavity inserts offer numerous ways to create your perfect glass partition system.
SANCO DIVIDE EASY is available in glass thicknesses of 10 to 19 millimetres and for rooms of up 3.2 metres in height. Oversize available upon request. The profiles can be lined up to create a system of variable width. The system solution meets all the required standards and guidelines, thus guaranteeing planning security.
About SANCO:
With over 60 active members in 14 countries, SANCO is Europe's largest alliance of insulating glass manufacturers. Licences are granted by Switzerland's Glas Trösch Group. The product portfolio manufactured by SANCO partners includes energy-efficient insulating glass for windows and façades and sophisticated glass solutions for interior spaces.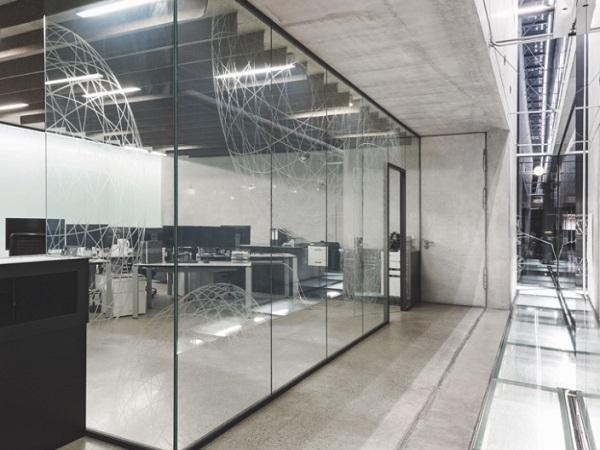 600
450
SANCO/Glas Trösch
2023-06-05T08:00:00
Transparent room partitioning with SANCO DIVIDE EASY
glassonweb.com