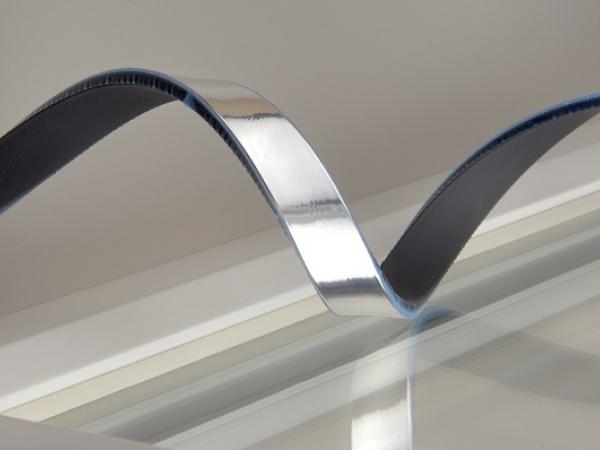 When insulated glass units (IGUs) use aluminium spacer bars, which are thermally conductive, 80 percent of window energy loss occurs at the edge of the glass.
Edgetech offers a wide range of warm edge spacer bar products for the best perimeter insulation of IGUs.Our Super Spacer® flexible spacer technology brought warm edge technology to the forefront of the market and its clever design and manufacture can help simplify the process of manufacturing sealed glazing units.Super Spacer is much less conductive than aluminium.Preventing heat loss at the perimeter of the window helps to achieve higher Window Energy Ratings and lower energy costs.
Super Spacer is a flexible, silicone foam spacer. Desiccant-filled with pre-applied side adhesive, Super Spacer is easy to apply and a high-speed, fully automated line can manufacture up to 1400 insulated glass units in a single 8-hour shift.
IGU manufacturing lines and machinery (manual, semi-automated, fully automated and high-speed fully automated) are supported by Edgetech's technical division. Technical support from Edgetech includes support during installation, training sessions for your team and troubleshooting help.
Edgetech offers a range of Super Spacer warm edge spacer bar products to its customers to suit different applications. Here are the main benefits of each Super Spacer product.
Super Spacer Premium offers proven performance.
The dual seal insulating glass spacer system uses high-performance acrylic adhesive and is backed by a multi-layer moisture vapour seal.
It reduces window U-values by up to 0.2W/m²K and noise pollution by up to 2dB.
Super Spacer Premium reduces perimeter condensation and typically lasts twice as long as dual seal systems and 5 times as long as single year systems: it carries a 40 year performance guarantee.
There's no need for Super Spacer to be cut into bar length form, have a PIB primary seal applied or be filled with desiccant which speeds up insulated glass unit manufacture, significantly saves on labour costs and massively increases productivity for IGU manufacturers.
There are three application options for Edgetech customers. Manual application allows a three man team to manufacture up to 250 units in an 8 hour shift. Semi-automated increases this to 400 and fully automated machines can produce up to 960 units in a shift. For high-speed lines this goes up to over 1400. Automated Super Spacer application also means that there is no wastage – reducing production costs even further.
Super Spacer is also ideal for manufacturing triple glazed units. Machines designed for manufacturing triple glazing have two spacer head applicators, for applying two different widths of Super Spacer to a unit. Fully automated lines with two spacer applicators can also be set up to manufacture double glazed units with different widths of Super Spacer for simple and speedy switching to increase efficiency.
Super Spacer Premium is certified by Passive House Institute's energy efficiency stamp of phA+.
Super Spacer Alpha
Award-winning flexible spacer bar, Super Spacer Alpha is the most thermally efficient flexible warm edge spacer bar.
Reverse engineered by the Edgetech team, it achieves exceptional thermal performance and its sculptured shape enables sealant cost savings of up to 20 percent.
Based on 25 years of proven field performance, Super Spacer Alpha comes with a 40-year performance guarantee, has excellent UV resistance and enhanced sound dampening.
It is manufactured from superior silicone foam to offer extreme temperature performance. Its unique dual-seal design allows for enhanced gas retention and immediate unit handling.
Super Spacer Heritage
Super Spacer Heritage is an innovative warm edge spacer bar that answers an age-old issue. It is specially designed to meet the needs of retrofit, restoration and replication projects where the final aesthetics are of paramount importance.
It maintains the high Super Spacer performance but because it is only 3mm deep it replicates single glazed units with ultra slim sightlines and a traditional putty line or glazing bead rebate.
It's available in unit cavity options of 4mm, 6mm and 8mm and applied using Edgetech's special Heritage Shuttle. It references the glass edge for a precise line and its flexibility allows sharp 90 degree corners or unusual shapes for a flawless finish and is still quick and efficient to apply.
Super Spacer Triseal™ and T-Spacer
Super Spacer® TriSeal™ Premium is the flexible warm edge spacer bar which has been specially designed to beat the challenges of commercial glazing, including silicone structural glazing.
With a unique, triple seal design it reduces energy consumption in curtain walling systems by up to 15 percent and 29 percent across glazing systems. It has passed the toughest tests in the industry and offers a warmer sightline with up to 8°C improvement.
TriSeal and T-Spacer offer enhanced sound dampening and extreme temperature performance to help customers meet the comprehensive specifications often set in the commercial glazing market.
TriSeal and T-Spacer have been accredited with the Passive House efficiency stamp with phA standard. It reduces condensation and virtually eliminates the potential circumstances in which mould grows.
Click for further information on our Super Spacer warm edge spacer bar product range, or call us on +44 (0) 2476 639931.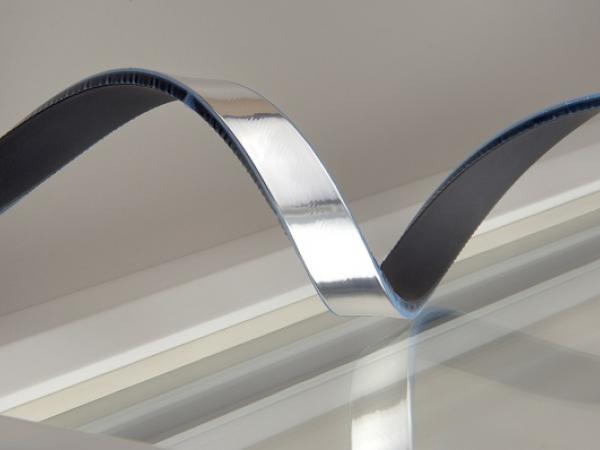 600
450
www.edgetechig.co.uk
2016-07-27T13:00:00
Super Spacer: Warm Edge Spacer Bar
glassonweb.com