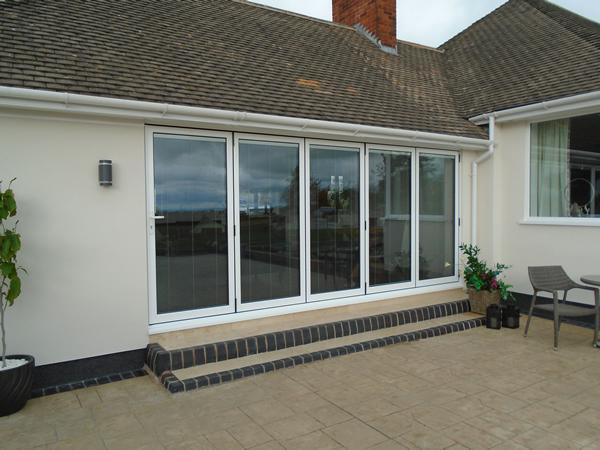 Photo source
www.alufolddirect.co.uk
Slimline bifold door designs help to bring the outside in, allowing light to flood in to any space.
A garden can be easily turned into an extension of the home with the use of slimline bifold doors. Using large glazed areas can help to blur the lines between outside and in, whilst also maximising the level of light entering a room.
By opening up the space between a building and its garden, a sociable and flexible area can be created for homeowners to enjoy.
Slimline bifold doors are usually the best option because they feature a narrow frame. They are manufactured using high quality aluminium, as it is a low-density metal.
This is the best way to add strength and durability to the design without being bulky and uninviting. Instead, they help to bring lots of light into the room and let you look out on to the view rather than at a doorframe.
Installing slimline bifold doors gives you the opportunity to open up a room completely to outside space. Our bifold door panels can be manufactured to a maximum span width of 1200mm, creating a large glazed area that can potentially replace a complete wall.
The slimline look of bifolding doors means that whether closed or folded back completely, you will always have the best view of the outdoors.
Design Options
It's easy to see the appeal of bifolds. The slimline bifold doors are available in a wide variety of styles and designs, meaning we can create bespoke products, unique to any project requirements.
There are many configurations of opening styles to choose from, we can custom design our slimline bifold doors to up to 17 different variations, using two to seven leafs.
The doors can be designed to stack either on the inside or outside of the property, giving uninterrupted access to the outdoors.
They can be set up to open in one direction – to the left or right, or even split to fold either side. This gives maximum flexibility over the style and functionality of the design.
Slimline bifold doors come in a wide range of colours. You can choose from any RAL or BS colour or dual colour options, meaning the doors can be tailored to match with the interior and exterior décor styles.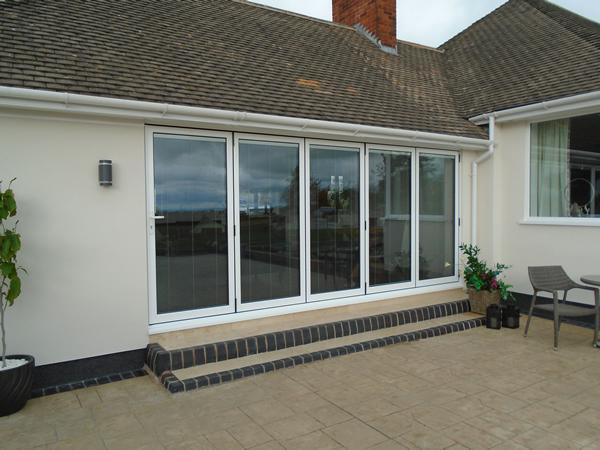 600
450
www.alufolddirect.co.uk
2017-05-16T08:00:00
Slimline Bifold Doors by AluFoldDirect
glassonweb.com