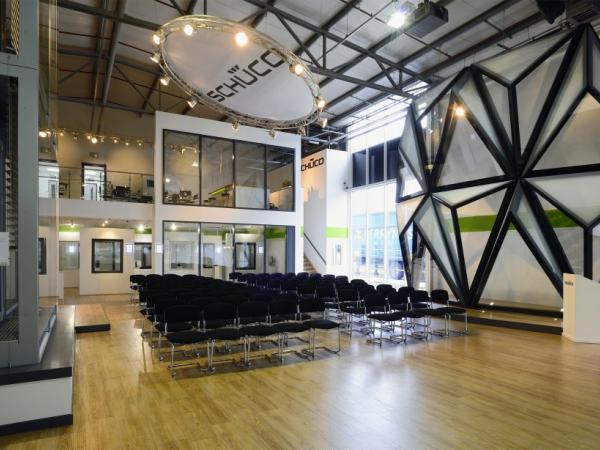 Photo source
www.schueco.com
Leading building envelope specialist, Schueco UK Ltd, has announced that the refurbishment of the Schueco Network Centre in Milton Keynes is now complete.
The revamp – designed to improve the Centre's facilities even further for architects, main contractors, Schueco network partners and their customers – represents a major capital investment for the company.A number of new exhibits have been installed, the most significant being the massive Parametric façade that was constructed for the BAU Exhibition in 2015.A hugely impressive piece, the UK Network Centre is the only permanent exhibition space in Europe large enough to accommodate it.
Visitors will also find that the systems on display have been rearranged and that new products have been added. Of particular interest are two new façade systems, Schueco FWS 60 CV and FWS 35 PD, both of which demonstrate significant innovations in design and functionality.
The steel side is represented by a number of Schueco Jansen systems including the Janisol Arte Renovation Window which provides the perfect solution to refurbishing steel windows in premises with Listed Building status.
Another major change is a newly created area with a mezzanine floor given over to a number of different exhibits of Schueco's residential range of products including Schueco AWS windows, ASS sliding and sliding/folding door systems and entrance doors. In addition, there are new informal meeting areas on both the mezzanine and ground floors.
Finally, the Centre's conference facilities have been upgraded to take account of the many outside organisations – such as trade associations and professional bodies – who are increasingly using the building as a convenient venue for corporate gatherings and sales conferences.
For further information on all the facilities at the Schueco Network Centre, please email mkinfobox@schueco.com
Schueco – System solutions for windows, doors and façades
Together with its worldwide network of partners, architects, specifiers and investors, Schueco creates sustainable building envelopes that focus on people and their needs in harmony with nature and technology. Windows, doors and façade solutions from Schueco meet the highest requirements in terms of design, comfort and security, whilst simultaneously reducing CO2 emissions through energy efficiency, thereby conserving natural resources.
The company delivers tailored Metal and PVC-U products for newbuilds and renovations, designed to meet individual user needs in all climate zones. Everyone involved is supported with a comprehensive range of services at every stage of the construction process. With 4,800 employees and 12,000 partner companies, Schueco is active in more than 80 countries and achieved a turnover of 1.425 billion euros in 2014.
For more information, visit www.schueco.co.uk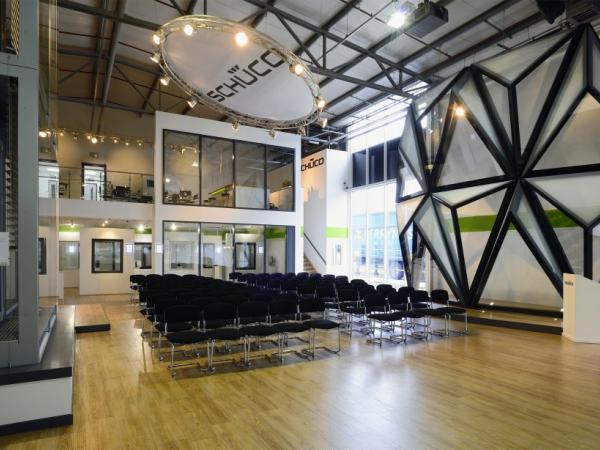 600
450
www.schueco.com
2016-07-04T13:00:00
Schueco's revamp of Network Centre successfully completed
glassonweb.com