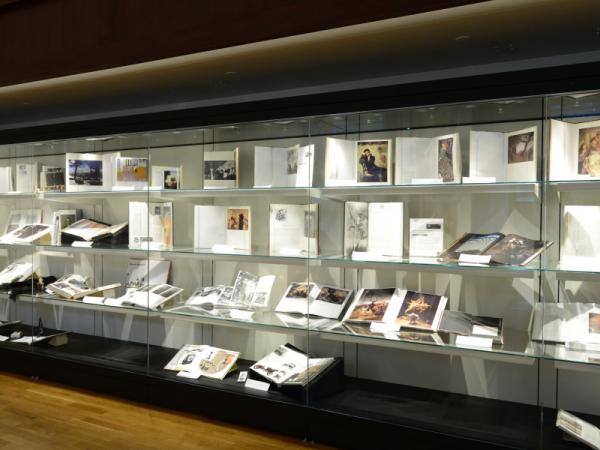 Photo source
Guardian Industries Corp.
The Médiathèque Pierre Amalric d'Albi (Albi Médiathèque) houses many rare, valuable and historical books.
In early 2015, the library wanted an impressive, seven-meter-long showcase to house the contents of a major new exhibition that was due to open this fall.
Albi Médiathèque Director Jocelyne Deschaux found the solution with Guardian Clarity™ glass with help from Promuseum, a supplier specialized in sourcing materials and equipment for museums, public spaces and cultural sites.
With more than 25 years of experience, Promuseum, based in Rosny-sur-Seine, France, is a global designer of museum showcases that enhance, as well as protect and conserve, precious collections.
"Guardian Clarity anti-relfective glass met the museum's three conditions for the showcase: preservation, aesthetics and value for money," said Mrs. Deschaux.
When she arrived at Albi Médiathèque over two years ago, Mrs. Deschaux noticed that the library's showcases were in dire need of upgrading. They were made of different materials – wood, aluminium or glass – and were not suitable for preservation of the rare books.
"They were not adequate for these historic collections," she said.
Mrs. Deschaux connected with Promuseum to discuss the project. "I wanted an airtight showcase with laminated and anti-glare glass that complies with AFNOR standards to exhibit illustrations and photographic collections," she explained.
Given the amount of natural light in that part of the library, and hence the likelihood of glare and reflection off the display case, Promuseum recommended Guardian Clarity anti-reflective glass as the ideal solution for this installation.
Last year, Promuseum met with Guardian Industries' Glass Group in Europe to develop a range of showcases using Guardian Clarity™ anti-reflective glass. This followed an extensive search by Promuseum staff to find a high-quality solution that would allow museums to provide a perfect view of their collections behind glass.
"The Albi Médiathèque did not know about Guardian Clarity glass," said Juliette Bourdillon, Promuseum General Director. Guardian Integrator Manager David Allouche provided samples and technical support to explain the advantages of Guardian Clarity glass. "Promuseum believes in this glass and we felt it was the ideal solution for the Albi Médiathèque. They decided to give it a try."
Promuseum built a seven-meter-long display case mounted wall to wall, with the entire front using Guardian Clarity glass. "The biggest challenge was the large size," said Mrs. Bourdillon. "Moreover, it had to be slotted in a niche. But in the end it turned out perfectly and it really met the high expectations of the Albi Médiathèque."
The Guardian Glass Group in Europe is a leading supplier of high-quality commercial, residential, interior and automotive glass products. It produces its Clarity double-sided, anti-reflective glass using the most advanced magnetron sputtering glass coating technology. As a result, Guardian Clarity glass enables a light transmission of 97% and a reflection of less than 1%, compared to architectural float glass, which offers a light transmission of 90% and has a reflection of 8%. Guardian Clarity glass was developed by taking into consideration the demanding needs for optical performance within the museum display segment. Its features provide the best available anti-reflective visual performance on the market and allow to provide maximum transparency whilst eliminating unwanted reflection and glare.
Guardian also provided training and technical support, and helped Mrs. Bourdillon and her team to establish contacts with local fabricators who could manufacture the glass. Leon Broekman, Business Development Manager for Guardian InGlass products, and David Allouche, worked closely with Promuseum throughout the project.
Promuseum placed the glass order in July and installed the custom-made display case at Albi Médiathèque in late September. On October 6, the multi-media library opened its current exhibition of historical books, called "Black: the History of Color" which runs through Jan. 2, 2016. According to Mrs. Deschaux, the exhibition is an adaptation of Michel Pastoureau's book of the same title - using books and engravings - in which the author explains the fascinating history of the color black, how the color is considered by societies, and how civilizations have viewed it over the centuries.
As for the new display, Mrs. Deschaux said: I am quite satisfied with the anti-glare aspect thanks to Guardian Clarity glass. I have to say that visitors are really happy with the look of the showcase."
Following the growing success of its showcase portfolio for museums, Promuseum appointed Bernard Rey to reinforce the team. He will be responsible for developing the market for customized and personalized showcases, and for intensifying the contact with other French museums.
"Given the success of this project, Guardian Glass Europe and Promuseum will demonstrate Guardian Clarity double-sided and anti-reflective glass during the SITEM Fair in January 2016 to show the differences between this product and other types of glass," said Bernard Rey.
"We now propose Guardian Clarity anti-reflective glass for all showcase projects, and have started to show it to designers and architects specialized in museum displays," added Mrs. Bourdillon.
The Médiathèque Pierre Amalric d'Albi houses many rare, valuable and historical books. Early 2015, the multimedia library, in close consultation with museum equipment supplier Promuseum, selected Guardian Clarity glass for a seven-meter-long display case mounted wall to wall, with the entire front made in glass. Guardian Clarity anti-reflective glass matched the three conditions for the showcase: preservation, aesthetics and value for money.
(Photos Guardian Industries Corp., GRDPR012)
About Guardian Industries Corp.:
Guardian is a diversified global manufacturing company headquartered in Auburn Hills, Michigan, with leading positions in float glass and fabricated glass products for commercial, residential and transportation applications; automotive trim; and the distribution of building products. Through its research and development centers (Science & Technology Center for glass and Advanced Development Center for automotive), Guardian is at the forefront of innovation. Its automotive trim group, SRG Global, is one of the world's largest manufacturers of advanced, high-value coatings on plastics. Guardian, its subsidiaries and affiliates employ 17,000 people and operate facilities throughout North America, Europe, South America, Africa, the Middle East and Asia. Visit www.guardian.com.
About the Médiathèque d'Albi-centre Pierre-Amalric
Inaugurated in 2001, the Pierre Amalric multimedia library bears the name of a passionate bibliophile and ophthalmologist from Albi. The library is located in the city center of Albi in southern France, in a building designed by architect Pierre Brunerie in the form of a five-level pier. The library has inherited the collections of the former municipal library of Rochegude and holds many original books and documents that were confiscated from church collections during the French revolution.
The Pierre Amalric multimedia library offers 171,000 documents freely accessible to all interested.
Visit: mediatheques.grand-albigeois.fr/989-la-mediatheque-pierre-amalric.htm.
About Promuseum
By listening to the needs of its customers Promuseum has progressed from a distributor into a company that develops their own range of products. Promuseum strives to meet the requirements of its customers by providing both standard products and a wide selection of customized sizes and colors. The company works with both government agencies and cultural spaces such as the major national museums in France as well as also departmental archives, libraries, media centers and exhibition rooms. In 2014, Promuseum sold over 250 different types of products including table windows, showcase wardrobes, bell-shaped show domes, and more, across France, responding to the current requirements for preventive conservation such as dustproof, inert materials, but also extra clear glass and humidity controllers. In addition to custom showcases, the company also supplies display cases for luxury items and paintings. These are now equipped with Guardian Clarity anti-reflective glass with UV blocking: a novelty that Promuseum will exhibit at its stand at the SITEM trade show from 12 to 14 January 2016 at the Docks, Cité de la Mode et du Design in Paris.
From its headquarters in Paris (France) and with subsidiaries in Ghent (Belgium) and Milano (Italy), Promuseum devotes all due care to the orders it is entrusted with and provide a turnkey solution to its clients. Visit www.promuseum.fr.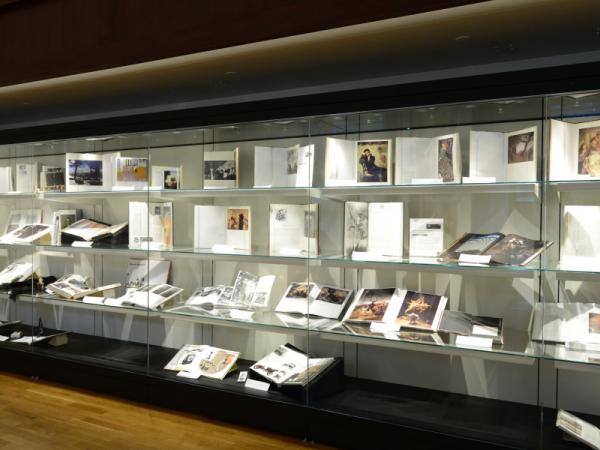 600
450
Guardian Industries Corp.
2016-01-08T12:00:00
Promuseum helps French multi-media library open a new chapter with Guardian Clarity™ anti-reflective glass
glassonweb.com