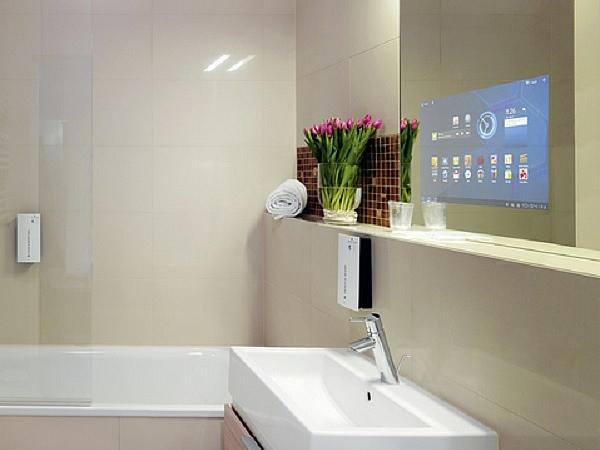 Photo source
www.pilkington.com
In today's technology-driven homes, features which are multi-functional as well as decorative are particularly sought after.
The materials used in bathrooms are no exception to this, and many homeowners are now looking for ways to incorporate more multi-functional glass into these rooms.
One such product is Pilkington MirroView™, which allows digital screens to be used as reflective surfaces, concealing them until they are needed.
The reflective mirror coating is specifically engineered for this Digital Display application, and enables the glass to be bi-functional and sleek looking, even when the digital screen is not in use.
Pilkington MirroView™ is ideal for use in a variety of rooms like bathrooms, where many homeowners make use of mirrors, or any other space where a digital screen needs to be concealed for a streamlined look.
If you are looking to use multi-functional glass in higher ambient light conditions, you can make use of Pilkington Mirroview™ 50/50, which allows for the same functionality in brighter spaces.
The Pilkington MirroView™ range allows you to have complete control over the appearance of the glass. While the digital screen is turned 'off', Pilkington MirroView™ will appear to be an entirely mirrored surface.
When you switch the screen 'on', the digital image shows through, smoothly transitioning from reflective surface to visible display.
Pilkington MirroView™ is available in various levels of thickness, including 3.2 mm and 6 mm, to allow for various spaces and styles.
If you would like to update your bathroom with multi-purpose glass which still maintains visual appeal, Pilkington MirroView™ or Pilkington MirroView™ 50/50 may be the ideal solution.
Created with modernisation in mind, the mirrored glass will give bathrooms a polished, tidy look while still allowing for the incorporation of a digital screen.
If you'd like to know more about Pilkington Glass, click here.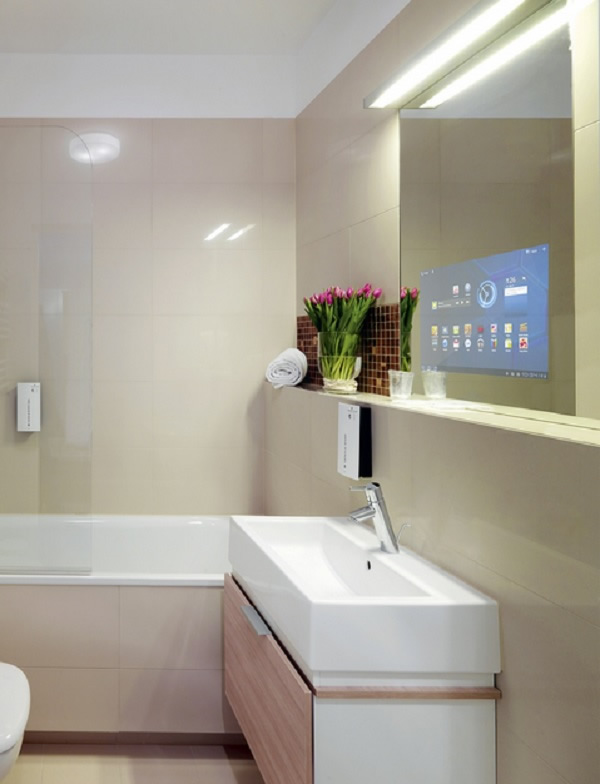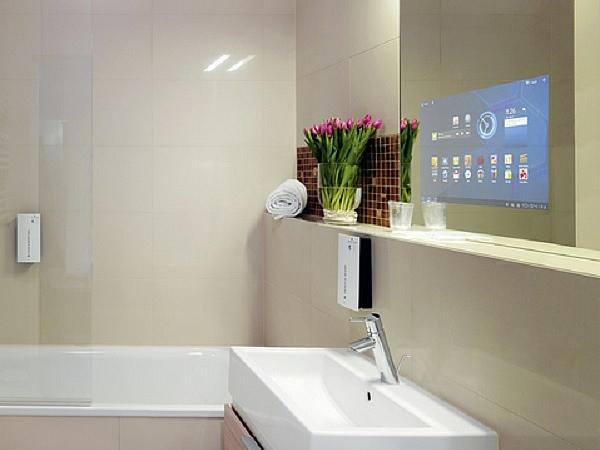 600
450
www.pilkington.com
2017-05-19T08:00:00
Pilkington: The Modernised Bathroom
glassonweb.com