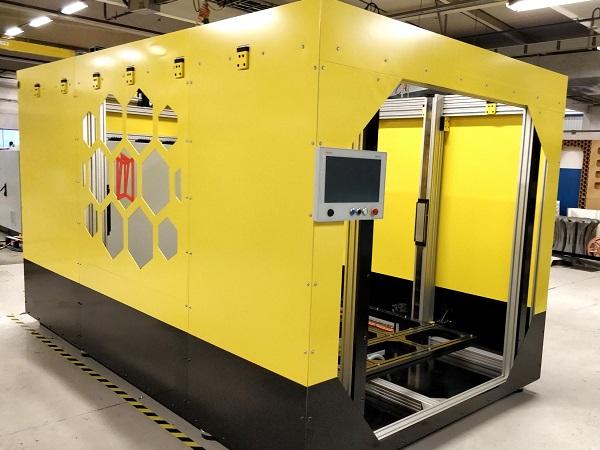 Photo source
blbindustries.se
Swedish company NorDan is preparing to 3D print windows and doors, in some cases up to 1.5 meters wide and 2.5 meters tall!
NorDan AB, a Swedish windows and doors manufacturer, has invested in a custom additive manufacturing system which can print windows and doors in sizes up to 1.5m wide and 2.5m in height.
Recognising the developments in additive technology over the last few years, especially in the support for bio-based materials, NorDan AB believes it can leverage the process for industrial production.
The company will welcome the custom 3D printing machine after entering a multilateral contract with BLB Industries AB, a Varnamo-based outfit specialising in the production of 3D printers and materials technology.
Delivery of the machine will take place in the spring at NorDan AB's Bor factory, enabling the company to begin manufacturing prototypes and commercial production products. Already, test productions of doors have been successfully carried out.
The BLB 3D Custom Printer supports a range of different polymers and biocomposites. These biocomposites consist of a large proportion of non-fossil-based natural raw materials and residues from forestry or agricultural by-products such as polymers mixed with wood, cork, straw, or hemp.
The machine has external dimensions of 2.4 x 2.7 x 4 m, while single parts can be as large as 1.5m in width and 2.5m in length. Larger parts can be manufactured as separate parts, before being assembled together.
NorDan AB sees itself as a professional and leading partner for the construction industry. It has a wide range of products, specialised in the manufacture of doors and windows, employs more than 400 people and contributes to the development of digitisation, sustainability and innovation.
The company believes adopting an additive manufacturing system for production further strengthens its position in the market. In addition to the Bor factory which will house the machine, NorDan AB also has facilities in Tanum and Kvillsfors, and an additional six sales offices. NorDan AB is part of the wider NorDan Group, headquartered in neighbouring Norway.
Source: TCT Magazine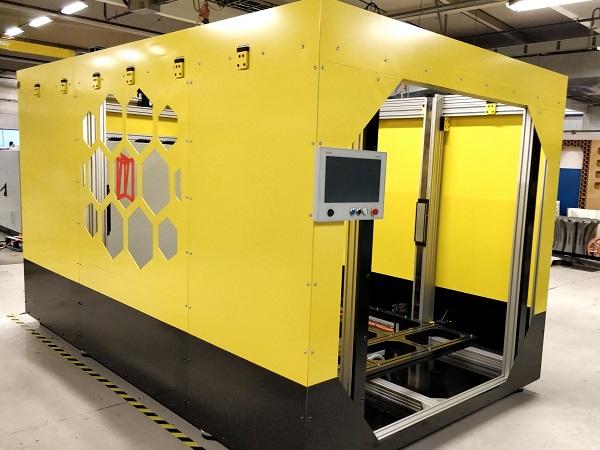 600
450
www.tctmagazine.com
2018-01-26T08:00:00
NorDan AB invests in custom 3D printer for manufacture of windows and doors
glassonweb.com