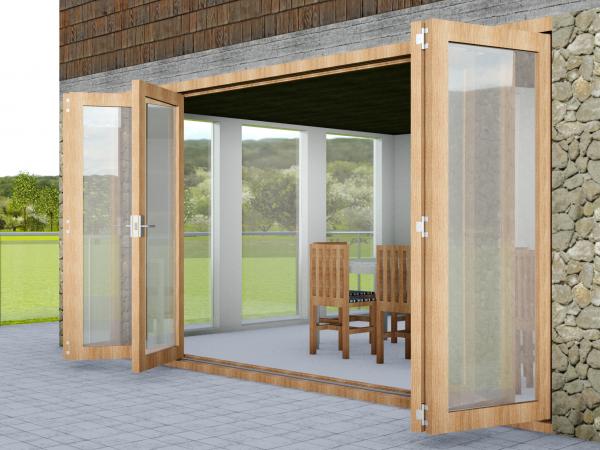 Photo source
www.pchenderson.com
P C Henderson Introduces New Bottom Rolling Hardware for Timber Folding Doors
P C Henderson is pleased to announce the launch of our much anticipated Securefold Bottom Rolling hardware – a folding door solution that carries the load of the doors at the bottom of the system, removing the need for major structural building support and allowing the doors to be installed into virtually any space.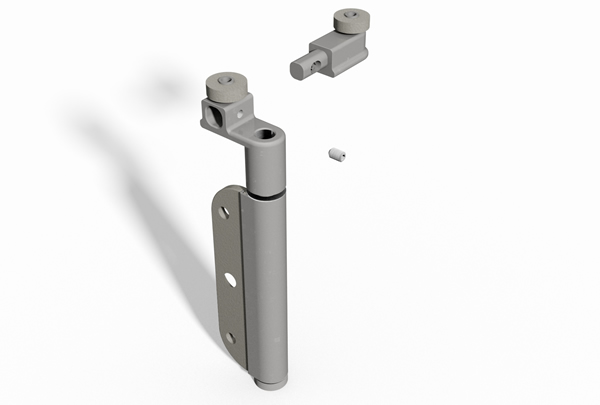 Typical Applications
Designed for timber framed exterior doors, the new hardware is ideal for applications where top hung structural support is often lacking such as in conservatories, extensions, orangeries and outbuildings.
The product allows us to cater for a much more niche type of market where perhaps product options for end users are slightly limited.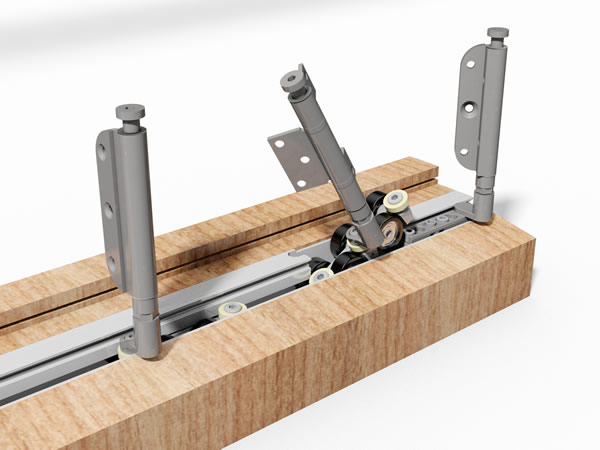 Features and Benefits
As well as utilising advanced bottom rolling technology, the system also features some further innovative design elements, including the roller being purposefully situated directly underneath the door making it barely visible when the doors are closed.
Eliminating the need for an often restricting upper beam also frees up design space – a feature which may be of particular interest to architects and designers.
The system can be used in both residential and commercial properties and is extremely easy to install as it uses pre-existing components from the Securefold range, one of our most popular products which is familiar to many of our customers.
The product also has the advantage of requiring very little ongoing maintenance which is a huge benefit to the end user.
Due to the weight of the door being carried at the bottom of the system rather than the top, any natural building movements that occur over time will have minimal effect on the door position – reducing the need for adjustments and installer visits.
Specification
The cleverly designed system is perfect for new builds as well as retrofitting onto existing properties. It caters for timber framed doors measuring a maximum of 3000mm x 1000 mm x 68mm (H x W x D), with a maximum weight of 80kg.
Its components feature sophisticated technology that provides users with a smooth fingertip operation. Made from Marine Grade 316 stainless steel for enhanced weather and corrosion resistance, it is available with a variety of different hinge options and 4 different colour finishes including satin, polished chrome, PVD black and gold.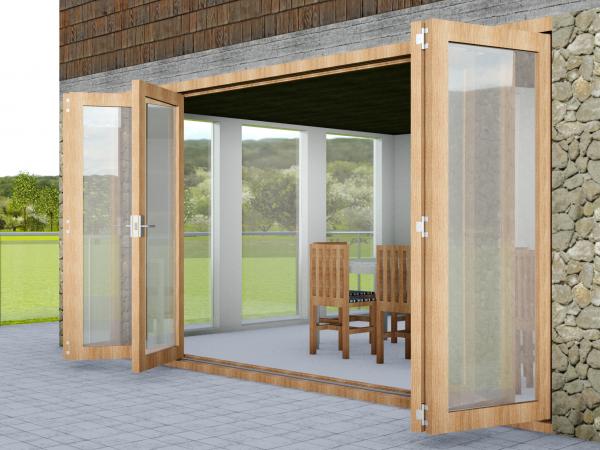 600
450
www.pchenderson.com
2017-04-03T08:40:00
NEW – Securefold Bottom Rolling
glassonweb.com