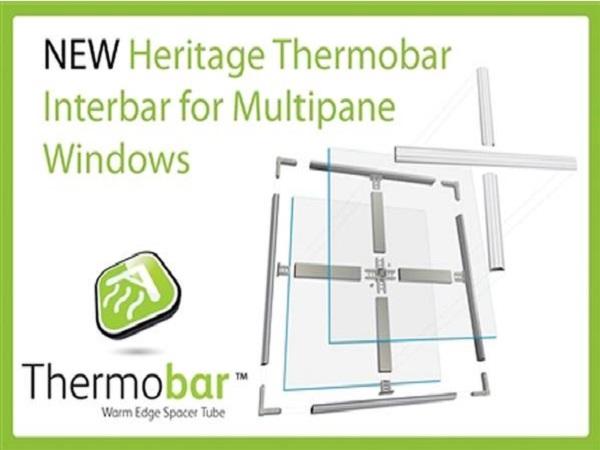 Photo source
www.thermosealgroup.com
We have added a new 6mm x 18mm Black Thermobar Interbar and fittings to our range of specialist bar designed to simulate traditional Multipane windows.
We have added a new 6mm x 18mm Black Thermobar Interbar (Muntin) and fittings to our range of specialist bar designed to simulate traditional Multipane windows.
This slim profile bar is now in stock for UK nationwide delivery and is ideal for use in heritage double glazing units and also high performance slim triple glazing units which are now more popular in New-Build Housing.
Click here to view our range of Thermobar Interbar.
Thermobar Interbar has been developed by our own innovation centre with a bespoke engineering plastic to complement the Thermobar and Thermoflex warm edge spacer ranges and offer a superior thermal efficiency than traditional aluminium systems.
Interbar is a rectangular profile bar with accompanying centre and edge keys and is used to construct a framework to be integrated within an insulated glass (IG) sealed unit.
Other sizes of Thermobar Interbar include 11.5mm x 18mm and 15.5mm x 18mm and are available in black, grey and white.
This Interbar framework is to be encapsulated in an IG unit and a Surface Mount Georgian bar is placed in position on the surface of the glass.
Within the window, Thermobar Interbar appears like two spacer bars back-to-back to simulate the aesthetic of traditional multipane windows.
Our Group Sales Director, Mark Hickox, told us: "Since we announced that we will soon have a 6x18mm Thermobar Interbar, we have been inundated with enquiries as to when the product will be available to the market.
It's always good for a manufacturer to have a waiting list for a new product as it gives us an idea of initial volumes we need to make to meet customer demand.
"It was our intention to manufacture black, grey and white before we announced that we have stocks, but the demand has pushed the launch of black bar forward. Grey and White will be in stock shortly.
"Please note that also due to customer demand, we are currently developing 11.5x22mm and 15.5x22mm Interbar and fittings which will be available in the near future.
"It always gives me great pride to say that the Thermobar and Thermoflex range of products are among the highest rated in the market.
With Bundesverband Flachglas thermal values of 0.14W/mK and 0.135W/mK respectively, both products achieve a Passive House Institute phA+ rating and we offer an expanding range of bespoke colour-matched accessories and equipment to ensure that they meet the requirements of most modern manufacturing methods.
"Part of our broad range of Thermobar fittings is our Duplex keys which can also be used to simulate multipane windows, differing to Interbar in that the specially designed crosses and edge keys make use of standard Thermobar spacer bar."
The Thermobar Warm Edge Spacer range includes: Thermobar spacer tubes in black, grey and white - 4mm bar is also available in black; bespoke colour-matched Corner Keys in compatible sizes; Flexi Keys; Straight Connectors; Gas Corner Keys (with and without hole); a range of Gas Collars and Plugs; Thermobar Interbar and Fittings; Duplex fittings.
For further information about Thermobar, Thermoflex or any of our range of over 1,500 IG components and machinery for glazing manufacture, call +44(0)121 331 3950 or email sales@thermosealgroup.com.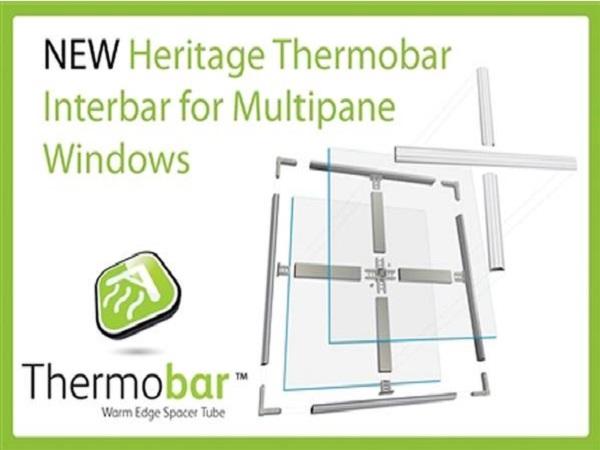 600
450
www.thermosealgroup.com
2016-09-22T09:30:00
New Heritage Thermobar Interbar for Multipane Windows
glassonweb.com