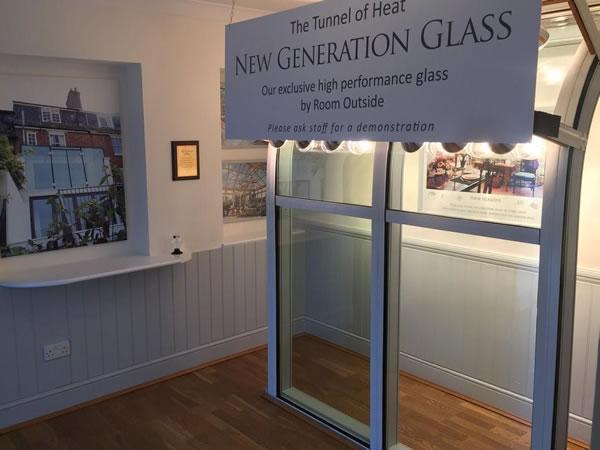 Photo source
www.roomoutside.com
One of the most common questions we get asked is whether a Glass Room Extension can be used all year round.
This is understandable, after all, who wants to make that type of investment only to find that the room can be used a few months of the year! The answer is very simple; it all depends on the quality of the glass. One thing is for sure, not all glass is equal! Someone once said that we are obsessed with Glass, and they couldn't be more right…we are!
The reason for this lies with our exclusive and revolutionary New Generation Glass which is exclusive to Room Outside; Utilizing state of the art technology and designed specifically for the British climate, this outstanding product reflects heat and light back to its source, keeping your glass room warm in the winter and cool in the summer. In fact, boasting an incredible 78% solar heat reflection, this is nearly 40% more than any other conservatory glass available! Others will make claims about their glass... we invite you to bring in a sample and compare on our light heat tests in our incredible Tunnel of Heat to show you first-hand how superior our product is!
Our Tunnel of Heat consists of two sections; the first is our New Generation Glass, whilst the other is typical of that provided by other companies. Extreme heat is then applied through the lamps across the top. As you will see from the video, a member of staff is holding a radiometer which responds to heat by spinning. (The vanes in the radiometer are dark and light in colour. The dark vanes absorb the heat, the light vanes reflect it) Behind our New Generation Glass the radiometer is responding by spinning very slowly. As the radiometer moves towards the other glass you can see that it begins to spin at a rapid rate picking up the instant change in temperature. Imagine that being your Glass Room in the summer! Not very comfortable at all!
Although this visual demonstration is impressive, nothing beats experiencing it first hand in person and feeling the incredible heat change for yourself! You are welcome to come along to our showroom at any time to put it to the test.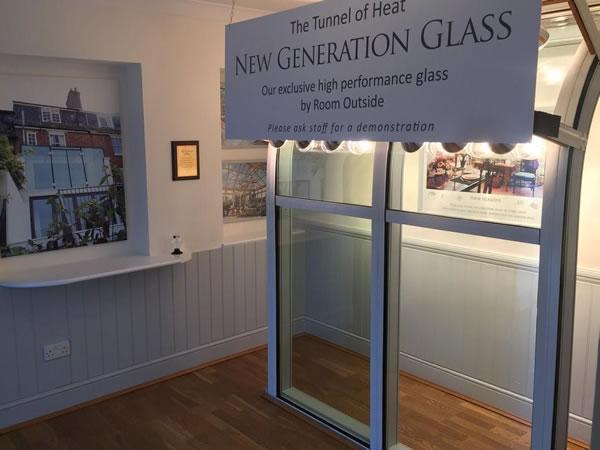 600
450
Room Outside
2017-08-04T11:30:10
New Generation Glass
glassonweb.com