Photo source
www.sapabuildingsystems.co.uk
The Crown Residential door has been a staple of the Sapa product range for many years. Replicating the square cut aesthetics of traditional wooden back doors, but with the strength and longevity of aluminium.
The new door is based on a three chamber construction, for greater strength and performance. With symmetrically designed door and framing, the new Crown Residential Door has simplicity of fabrication and installation at its heart.
Building upon the ease of manufacture, the new Crown Residential door boasts a unique adjustable hinge arrangement which allows for full adjustment of the door during installation to ensure correct alignment of door and frame. To enhance the handing flexibility of the door further, a universal locking strike plate is now provided with a 24mm or 28mm pocket to glaze from inside or out using sloped or square beads.
The door is secured as standard by a three hook lock supplemented by a security dog bolt within the hinges. It is also available with the Sapa patented 'Dualsecure' deadlock which not only provides exceptional levels of security but also makes the door certified to PAS 24.
The New Crown Residential door is available as a boxed kit of cut off machined bars and accessories. Made to order kits are cut and prepped to your requirements only requiring assembly.
Alternatively, the door can be supplied as a 'cut down' Kit. The concept is simple, with one door providing a solution for left and right hand, open in or open out requirements, with the minimal number of components.
A standard cut down kit arrives and simply requires a square cut saw for operations to door and frame elements, other preparations are pre-machined ensuring a quick turnaround for client orders. Standard 'cut down' kits are produced in white and grey, for single doors up to 2230mm high and 1074mm wide and double doors up to 2072mm high and 2230mm wide. Matching mid rail kits are also available.
James Wilson, Market Manager at Sapa Building System said: "The new Crown Residential Door is a great product. As a cut down kit it is unique. Rapid fabrication from stocked kits means door delivery for installation is only constrained by glass manufacture, allowing our customers to extend exceptional service levels to their own customers."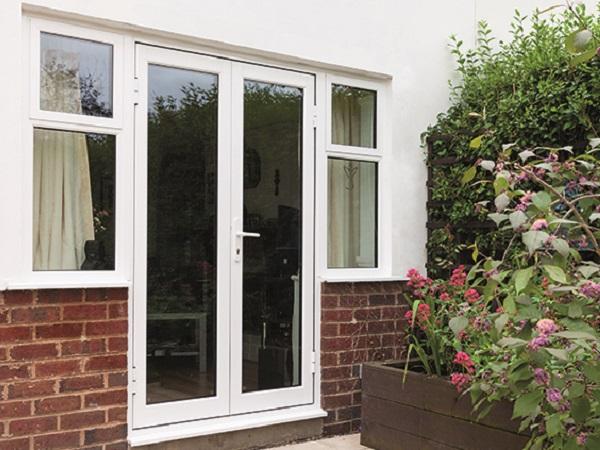 600
450
www.sapabuildingsystems.co.uk
2018-11-26T07:00:00
New Crown Residential Door; on your shelf when you need it | Sapa
glassonweb.com