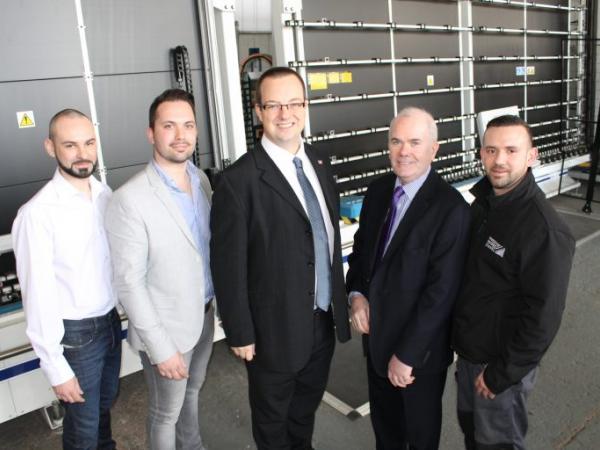 Photo source
www.edgetechig.co.uk
Mike Wood MP for Dudley South recently visited Energy Saving Glass (ESG) to officially open the new Super Spacer® unit production line at its factory in Kingswinford.
The long-standing family business has enjoyed almost twenty years in business and has been using Super Spacer from Edgetech UK for its warm edge units since 2008.Director at ESG, Alex Walker said: "The new Forel fully automated IGU line is the second automated Super Spacer production line we have as well as a manual Super Spacer line.We've invested in this new machine to keep ahead of demand from our growing customer base and local MP, Mike Wood, joined us to officially open it in May."
Meeting with the Directors at ESG's factory in Kingswinford, Mr Wood was shown the new line. It's an impressive machine. The fully automated system offers time saving benefits for unit manufacturers and prevents the need for any human intervention, which in turn produces high quality, high specification sealed units.
As well as the automated line, ESG has invested in a specialist cutting table and a Forel fully automated vertical laminated cutting line.
Alex continued: "We use Super Spacer from Edgetech because we believe it is the best product for warm edge units. We also enjoy the benefits of our Dealership membership, with the full marketing support and literature which we can offer to our customers to support their businesses too. Edgetech continues to be one of our key supply partners and has been instrumental in our success."
Alan Fielder, Director of Sales & Marketing at Edgetech comments: "When ESG first invested in high volume Super Spacer production line machinery they became innovators in the glazing industry and it's clear that forward-thinking has paid dividends. It's also fantastic that almost a decade later Super Spacer remains a crucial part of their success. With exciting plans for the business we look forward to playing our part and continuing our close relationship with Alex and his team."
To find out more about Edgetech's IGU solutions call 02476 639931 or visit www.edgetechig.co.uk.
Mike Wood MP with the ESG Directors, opening their second high volume Super Spacer line (L-R Luke Walker, Alex Walker, Mike Wood MP, Ken Walker and Elliot Walker)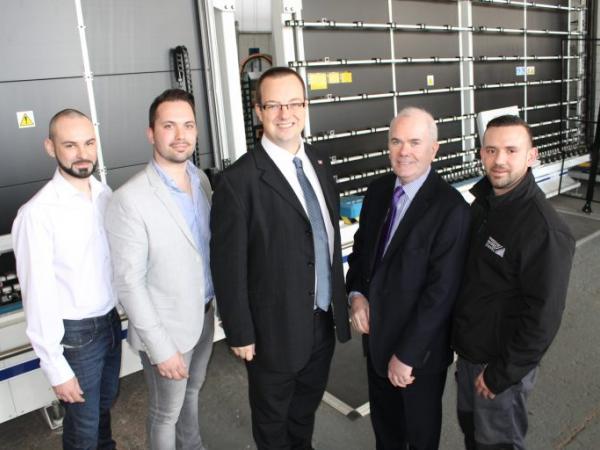 600
450
www.edgetechig.co.uk
2016-07-01T13:00:00
Local MP Opens Second High Volume Super Spacer Production Line For ESG
glassonweb.com