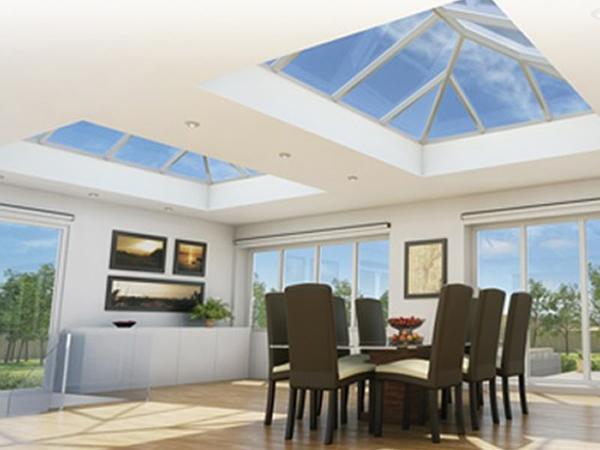 Photo source
www.madefortrade.co
Designed from the ground up, the Korniche features parts that have never been used in any other roof systems.
'Unbelievably quick and easy to assemble', 'beautifully engineered,' 'puts the rest in the shade,' – just a small selection of the great reviews Made For Trade have received for their new Korniche aluminium lantern roof, and they are just getting started.
Designed from the ground up, the Korniche features parts that have never been used in any other roof systems. It features hidden fixings for a clean, slim and contemporary appearance, as well as being fully thermally broken and unparalleled in strength.
The Korniche entered the market late in 2016 and the feedback received confirms its incredible speed of fit enables it to be truly unique to other lantern roofs available right now.
One customer exclaimed: "I am absolutely over the moon with the Korniche lantern roof. It was easy to fit and looked very contemporary. It was everything Made For Trade said it would be and I received excellent service throughout. As an installer, I couldn't have asked for more."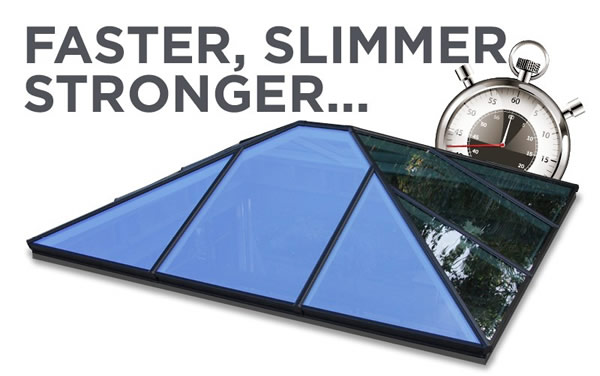 FASTER, STRONGER, SLIMMER, WARMER
Bradley Gaunt, Made For Trade's Managing Director, is delighted with the feedback he has received so far. He said: "The response has been overwhelming – our customers have been praising the Korniche for its super-fast, easy assembly and we have had no problems reported to us at all."
"When my brother Ashley and I looked at what was available on the market, we quickly realised we could do better", said Bradley. "The lanterns we looked at were generally bits of conservatories that were cobbled together and relied on lots of silicone to make them watertight. Gaskets needed running in and trimming, plus locating the glass and making it secure was a pain. Installation seemed to take an age."
He explained: "From the beginning, the plan was to engineer and design a complete lantern system that would be simplicity itself; faster to fit, stronger than any other in the market, slimmer, warmer, contemporary, and very aesthetically pleasing.
"For customers to recognise these very qualities we were seeking to achieve is incredible."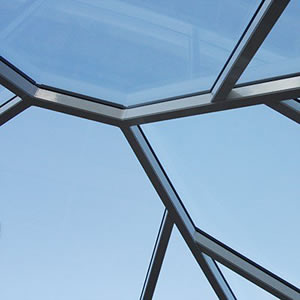 SAVE TIME AND INCREASE PROFITS
In addition, fixings are invisible to give you a sleek finish. The lantern is fully thermally broken to give the lowest U-values and also features an innovative secure all-in-one glazing lock and retainer.
Bradley continued: "You will notice that no trimming of gaskets or cutting of profile is required. Every part of the Korniche is a precision fit, with few tools needed to install and no silicone required to make it watertight. Plus, to make things even easier, we have produced a comprehensive, easy to follow installation guide."
He added: "The incredible amount of time saved in fitting the Korniche will increase profits for companies as they can complete installations quickly and move onto the next job."
BRIGHT FUTURE
To support the Korniche's launch, Made For Trade invested in a new 10,000ft² factory complete with CNC machinery to house the production of the new lantern and the head office, with further space to be added in April. This is in addition to the other three premises the company operate from in Stockton-on-Tees.
They now employ over 80 members of staff, including new Business Manager Chris Wann, who is helping Bradley to develop business strategy and support investment in the rapidly expanding business.
Chris, who is previously from a mechanical engineering background, explained: "It's clear Made For Trade have really concentrated on development over recent years to keep at the forefront of manufacturing and I am very much looking forward to helping shape the company's future. "
Home improvements professional Trevor Hopper has also recently joined the growing team as a Trade Sales Manager, visiting companies across the UK to demonstrate the Korniche lantern as well as Made For Trade's existing product range, the Visofold bi-folding door and Global conservatory roof.
He said: "The Korniche is a fabulous, innovative creation and just what the market is looking for right now. Anyone involved in the lantern roof market really owes it to themselves to see what all the excitement is about!"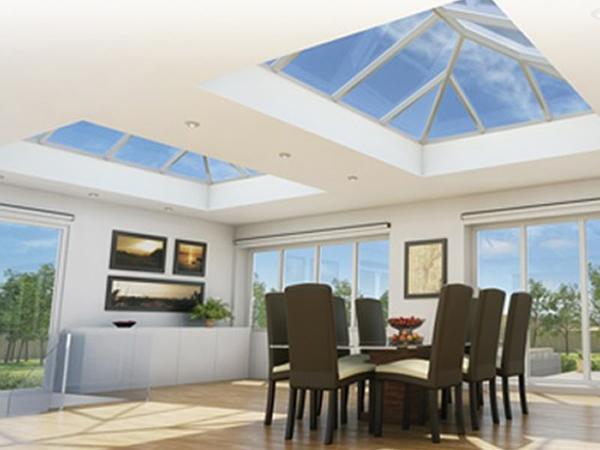 600
450
www.madefortrade.co
2017-02-09T09:00:00
Korniche feature - Windows Active
glassonweb.com