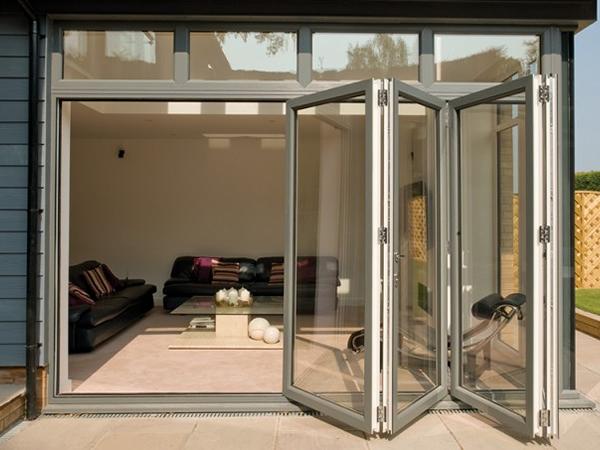 Photo source
www.truframe.co.uk
An Attractive, Stylish and Effective Solution For Both Residential and Commercial Properties
Market Leading Double Glazed Doors
Our innovative, energy efficient and attractive range of double glazed doors are superior in both form and functionality - when you choose our uPVC and composite doors, you benefit from market leading design.
Fabricated at our state of the art facility using the revolutionary Liniar uPVC profile, our hand finished double glazed doors come with advanced locking systems, 10 year guarantees and the choice of design features.
Our range of double glazed doors include the stunning uPVC residential doors, the highly secure composite doors and the multi-functional stable doors, as well as the energy efficient range of back door options such as uPVC patio doors, uPVC French doors and the very popular bi-fold doors.
Residential Doors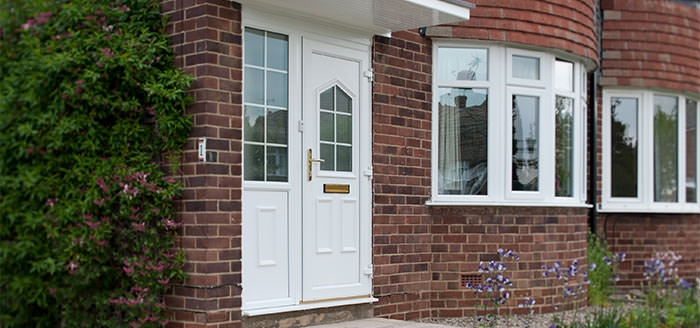 Our residential double glazed doors are one of the finest examples of front door available.
They offer numerous features and benefits such as the capability of making a door and side panel combination within one single outer framework. This creates excellent strength and improved structural quality.
uPVC double glazed residential doors also contain a double rebated gasket that remarkably provides two times more sealing points when compared to a composite door.
Our residential doors are so much more than a typical uPVC front door. Thanks to Liniar's patented double action bubble gasket we can offer the ultimate weather protection and sound proofing all within one tight seal.
To find out more about our residential doors click here.
Composite Doors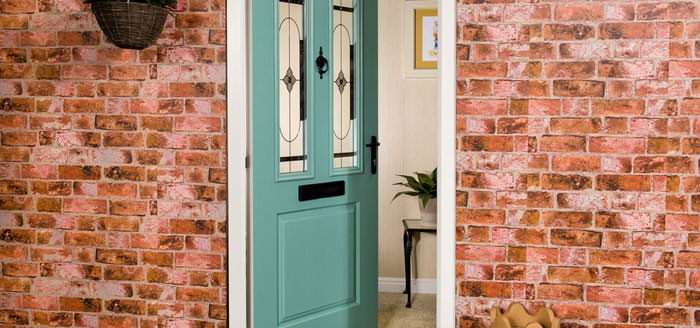 Our composite door range offers many advantages compared to a standard front door. These composite doors deliver exceptional thermal insulation, are extremely low maintenance and offer impressive security levels.
In comparison to an average foam filled double glazed door our composites contain an innovative solid timber core, a 5 chambered profile rather than the standard 3, as well as being completely lead free.
When you choose TruFrame for your composite doors you won't be disappointed. Built using highly resilient materials, our composite doors last an extremely long period of time, without ever needing painting or revarnishing.
Available in a wide colour pallet, including the fantastic woodgrain effect which replicates a traditional timber door. 
Stable Doors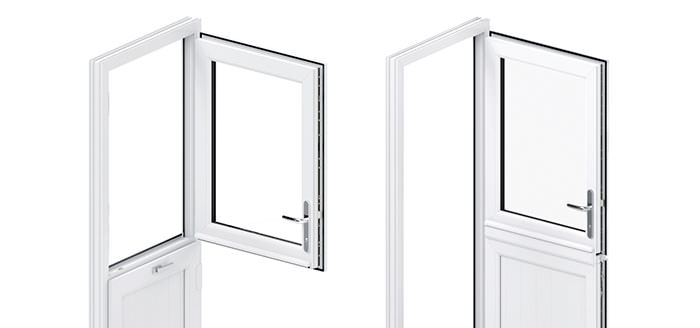 A double glazed stable door is one of a kind. With multi-functional operation they are perfect for creating controlled and secure ventilation.
Our stable doors create the traditional country cottage style, with all the modern benefits of Liniar's innovative uPVC profile.
Crafted using two individual sashes, our Liniar stable doors can operate as one standard door, as well as opening separately.
Keep the bottom sash securely locked whilst opening the top half for fresh air. A winning combination all created with our highly versatile, energy efficient and environmentally friendly uPVC stable doors.  
Discover more about our stable doors on the main product page.
French Doors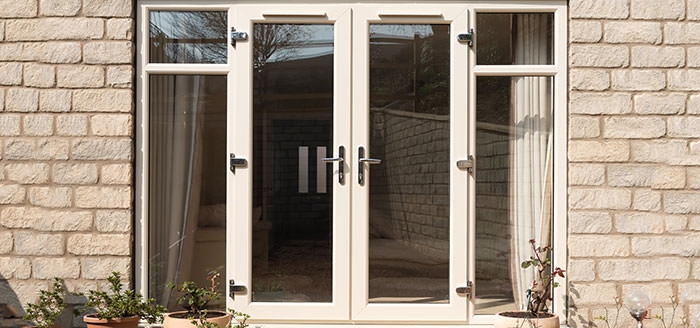 Liniar uPVC French doors are manufactured by TruFrame at our state of the art facility. What makes our French doors unique is that they are designed to transform the appearance of any property.
A perfect back door option that can also be easily incorporated into a conservatory or orangery build, our double glazed French doors are all tailor made to suit.
Our French doors come fully fitted with Yale Lockmaster multi-point door locks for enhanced security and safety.
In addition, each double glazed door is kite mark BS 7412 – PAS 24 certified having been tested to provide extreme security against any forced entry.
Choose our French doors for safety, efficiency and design.
Patio Doors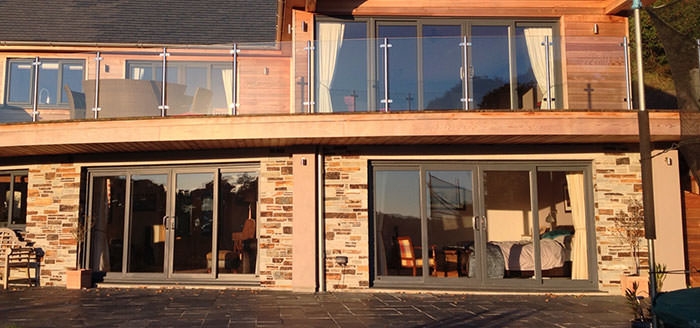 Our double glazed patio doors are built with a revolutionary sliding motion that is effortless to operate.
Due to the multi-wheeled 'air-glide' running system featured in each of our Liniar patio doors, the double glazed doors will always remain balanced and run smoothly when being opened and closed.
With such a large area of glass in our patio doors you may believe that a considerable amount of heat will be lost. This is simply not the case.
Designed using Liniar's innovative multi-chambered profile our uPVC patio doors are designed to lock the heat in, meaning our double glazed doors offer exceptional thermal performance compared to others on the market.
See more about our patio doors.
Bi-Fold Doors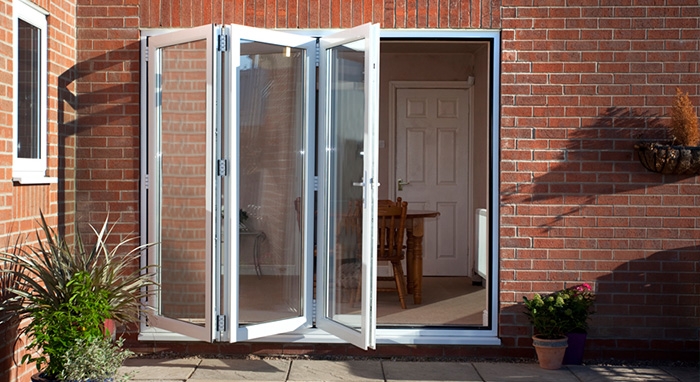 The uPVC bi-fold door from Liniar is considered to be a genuine alternative to the popular aluminium bi-fold doors.
Designed to work harmoniously in a range of folding configurations, our uPVC bi-folding doors can suit any property.
The options include 1.6m to 4m -all consisting of multiple panes. A superb way of creating a luxurious feeling of space.
Additional features of our double glazed bi-fold doors include the choice of thresholds options from 24mm low thresholds making them ideal for wheelchair of pushchair access.
They also offer a perfect solution for an internal partition wall, as a room divider they can be folded back to create a greater space, or closed to divide two rooms.
You can read more about our uPVC bi-fold doors here.
Trade Door Prices
For more information and to find out how much our double glazing doors cost you can get in touch with TruFrame today.
All of our uPVC and composite doors are highly secure, energy efficient and available in a wide range of colours and finishes.
We're also over on Twitter @Truframe, come say hello or give us a follow for the latest company news and product updates.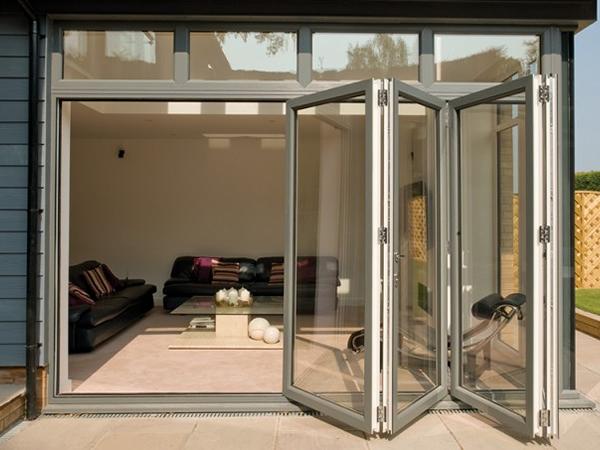 600
450
www.truframe.co.uk
2016-10-27T10:25:00
The Industry's Finest Double Glazed Doors
glassonweb.com