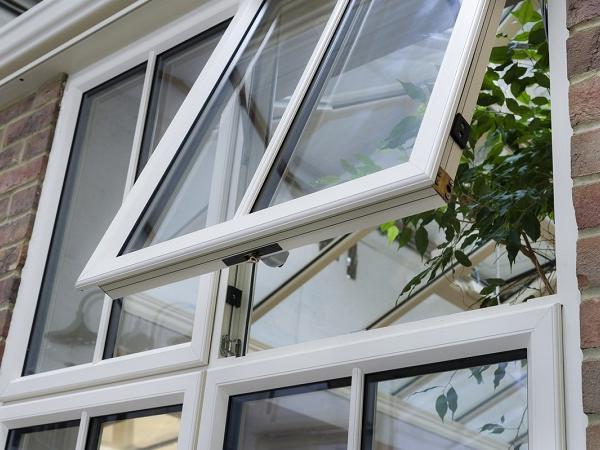 Photo source
www.hazlemerecommercial.co.uk
An Exclusive Aluminium Double Glazed Casement Window System Designed By Hazlemere.
Hazlemere Commercial's technical division was able to draw on over thirty years of industry experience and expertise, using their know-how to produce the Hazlemere Sculptured aluminium casement window's advanced technological design, as well as into to its operation, aesthetic appeal and optional features.
Secure Locking System
The Hazlemere Sculptured locking system is made up of three locks, which comprises of two shoot bolt locks at the top and bottom of the window and one central lock. Another unique feature of Hazlemere Sculptured aluminium double glazed windows are that they have a "Saracen" locking system, which is hidden within the opening vents, so is visually more aesthetically pleasing than most aluminium, UPVC and timber vents, whose locking systems can be seen on the side of each side hung vent when open.
All Hazlemere Sculptured whose design incorporates either top hung or side hung opening vents have a lockable night vent facility enabling them to be locked in an open position to allow air flow, but whilst still delivering a decent level of security. The Hazlemere Sculptured window system has matching, high security external glazing beads on all the opening vents and on all the fixed frames.
A+ Attractive Aesthetics
Every Hazlemere Sculptured aluminium casement frame is 75mm deep as standard and it is a direct fix product for greater security and far better thermal efficiency. Visually an ideal wood replacement double glazed window system, the Hazlemere Sculptured aluminium casement window system has a slightly deeper outer sash profile.
Its aluminium frames are much slimmer than our UPVC and tend to gain a better aesthetic appreciation hence why so many organisations buy aluminium windows even though they are more expensive than most UPVC casement window systems. Slimmer sight lines deliver more glass, more light, creating better vision in and out, plus enables properties to benefit from more solar gain from the sun.
Hazlemere Sculptured features flat mullions and transoms with ovolo edges, as well as an ovolo external raised aluminium sash and moulded ovolo interior outer frame. The raised opening vents and the Saracen hidden locking system are the main design features that aesthetically sets the Hazlemere Sculptured aluminium window apart from other aluminium casement window systems.
All Hazlemere Sculptured windows have a highly durable powder coated aluminium finish as standard. They are available in any RAL colour, but come as standard in a choice of around 600 RAL colours, some of which are available in a choice of gloss, matt or satin finish. All Hazlemere's powder coated aluminium products need is a clean with warm soapy cloth roughly once a year to recreate a brand new window look.
Designed With Safety Foremost
Even opening windows that don't have to have fire escape hinges (By law) come as standard on every Hazlemere Sculptured window sold to domestic clients. All side hung vents have hinges that open to 90 degrees, allowing room occupants easy egress in the event of fire etc.
What is more, every side hung Hazlemere Sculptured opening window vent with a fire egress hinge has an "easy clean" operation, so the whole opening vent can be physically moved from one side towards the middle of the window opening to allow for easy cleaning of the external pane and frame, a particularly useful feature on opening windows fitted above ground floor height.
Thermally Efficient
Hazlemere Sculptured aluminium windows achieve a window energy rating of "B" by having a polyamide "thermal break" that separates the inner and outer frames, preventing external cold reaching the interior. This technical frame design, when used in conjunction with Hazlemere's standard double glazed sealed unit specification which achieves a tremendous centre-pane U-Value of 1.2 W/m2K, delivers an extremely thermally efficient aluminium window system.
 Applied Aluminium Astragal Georgian Bar Option
Yet another unique feature of Hazlemere's Sculptured aluminium windows is that it that can take a "proper" aesthetically designed astragal raised Georgian bar.
Many aluminium window systems can take a flat externally applied bar, but the Hazlemere Sculptured window was specially designed so that it can take a shaped raised astragal aluminium bar externally and internally, so that this window system can exactly replicate the look of traditional single glazed wooden Georgian windows that have separate glass panes.
A special "interbar" in-between the double glazing replicate this look on each and every Hazlemere Sculptured windows with dummy vents delivering aesthetically pleased equal sight lines.
The Sculptured Aluminium Casement Window System Is Totally Exclusive To Hazlemere Commercial
The Hazlemere Sculptured Aluminium Double Glazed Casement Window System is as the name suggests, totally exclusive in every respect to Hazlemere Window Company Ltd, as a) they designed it and b) they are the only company in the World who manufacture it and c) they are consequently the only company in the World who install it.
It is not therefore a product you've likely to have come across, as only those customers who been into one of Hazlemere Commercial's showrooms are likely to have seen it. It is one of many different aluminium profiles manufactured and installed by independent aluminium designers, manufacturers and installers, Hazlemere Commercial.
Hazlemere Sculptured Aluminium Window Showrooms
High Wycombe, Bucks
Hazlemere Window Company Ltd. Wellington Road, Cressex Business Park, High Wycombe, Buckinghamshire, HP12 3PR
Tel: 01494 536000
Welwyn Garden City, Herts
Hazlemere Window Company Ltd. Unit 10, Mundells Industrial Centre, Little Mundells, Welwyn Garden City, Hertfordshire, AL7 1EW
Tel: 01707 325560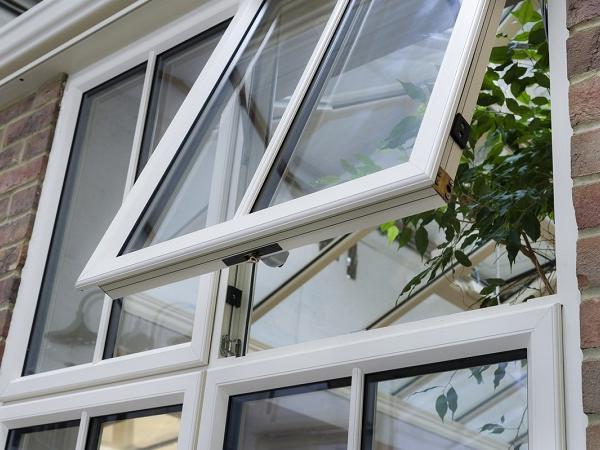 600
450
www.hazlemerecommercial.co.uk
2018-05-03T08:00:00
Hazlemere Sculptured
glassonweb.com