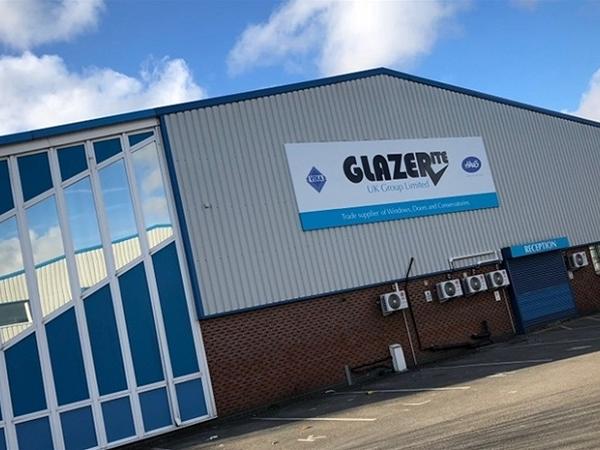 Photo source
www.glazeritewindows.co.uk
The Glazerite UK Group has completed the latest phase of a large-scale project to rebrand all premises and delivery vehicles by the end of 2018.
Glazerite's Northwest manufacturing arm, based in Bolton, has been the latest site to receive the new company-branded signage and directional and safety signage, in addition to a new 26 x 6 foot advertisement positioned to face out on to a major road network. 
As Group Marketing Manager Michelle Wright explains, the reason behind the rebrand is twofold:
"We planned to rebrand out site signage this year and refresh the livery on our vehicles as part of our transition from Glazerite Windows Ltd to The Glazerite UK Group. With this we'd decided to take more of a retail focus with our vehicles to generate interest with homeowners across the country for our installers. Following the relaunch of Independent Network (IN) last year we decided to rebrand our fleet of vehicles to align with the new look and branding of Independent Network."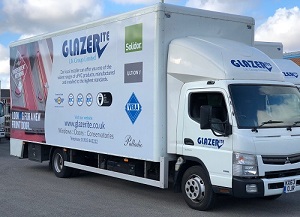 The full fleet of vehicles has now been transformed with the new eye-catching design.
Moving on from their previous trade style with the new fleet is retail-focused, featuring aspirational lifestyle imagery and links to the IN branding and logo.
This retail focused look is also used on the large advertisement at the Bolton site, which is viewed by the many motorists of the busy M61 motorway. 
Karun Lund, Head of Independent Network, adds:
"We are thrilled with the updates that Glazerite UK Group have applied to their livery and signage. The design on the IN brand was carefully created to work harmoniously with that of our Fabricators and Installers and this collaboation speaks volumes of its success. As we become more consumer focused and with the volume of potential customers travelling on the busy motorways each day, the new vehicles are a great advertisement for the successful partnership of Independent Network and Glazerite UK Group."
With its sites in Bolton and Peterborough, and specials factory in Wellingborough all complete, Glazerite will now move on to updating signage at its Wellingborough head office and Bristol distribution hub.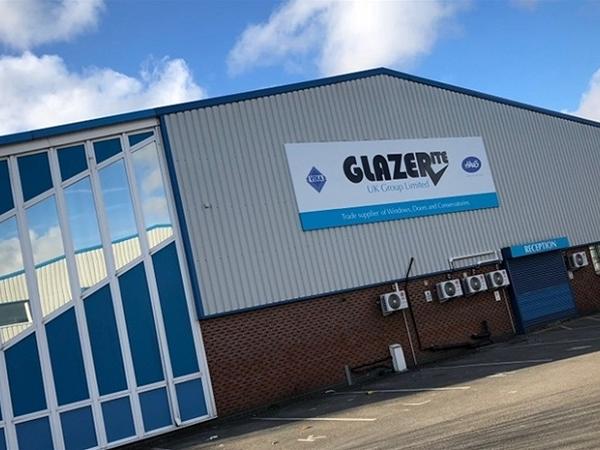 600
450
www.glazeritewindows.co.uk
2018-04-24T07:00:00
Glazerite Rebrand Goes North
glassonweb.com