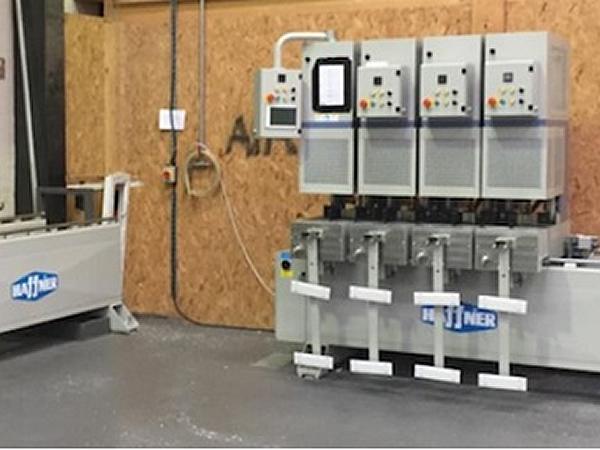 Photo source
www.fitshow.co.uk
Trade fabricator Flair Windows invested in its first SMR-4 Four Head Welder from Haffner Murat last November. The company has been so impressed with what the machine has brought to its fabrication set up it has just invested in a second!
Ryan Lugg, Director at Flair Windows, commented: "Our experience with the SMR-4 welder is that it does everything we were told it could do. It's very easy to use – even our apprentices have picked it up with no problem. More importantly, it has helped us improve the quality of our finished product and the speed of our manufacturing. It has made a real difference to our production, which is why we've just invested in a second machine."
As Ryan's comment suggests, the SMR-4 Four Head Welder is a machine that revolutionises the welding process by dramatically speeding up fabrication and improving quality. The machine welds corners, transoms and cruciforms on all heads.
The heads automatically position for corner and transom support fence positioning and it also has self centering transom alignment. It is easy to operate and an essential purchase for any fabricator looking to move up a level.
Ryan says Flair decided to purchase the company's first SMR-4 welder because the team was so impressed with what Haffner Murat had to offer. He said: "We researched the market thoroughly before deciding to invest in the SMR-4. We hadn't worked with Haffner Murat before but the advice we received from Dave Thomas and Andy Webb was superb and was instrumental in us choosing their machinery."
Flair Windows is based in the Midlands and trades UK-wide. It manufactures Kommerling Chamfered C70 and Ovolo O70 sculptured profiles and offers a bespoke service for
PremiLine and PremiLine Pro patio doors, the PremiDoor 88 lift and slide patio doors, bi fold doors, french doors, PremiFold slide and swing windows and doors and the Visofold 1000 folding doors from Smart Aluminium. It manufactures around 1000 frames a week and offers a five day delivery turnaround.
Dave Thomas concluded: "We are delighted that the SMR-4 welder proved such a hit with Flair that the team has decided to invest in a second one. We're not surprised, though – it's no exaggeration to say the machine is revolutionary and our customers are genuinely astonished at the difference it makes."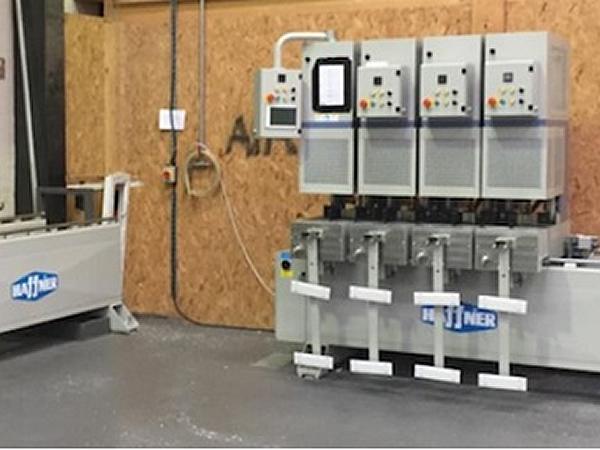 600
450
www.fitshow.co.uk
2017-04-18T07:45:00
Flair Windows Doubles Welding Capacity in Just Six Months
glassonweb.com