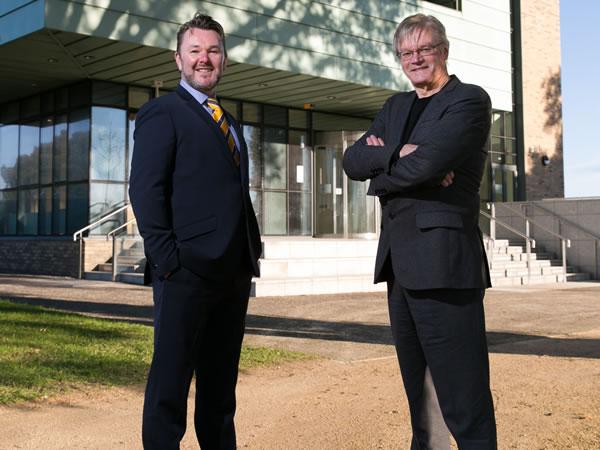 Photo source
Kastus Technologies Ltd.
The Irish company Kastus announced a €1.5m investment led by the Atlantic Bridge University Fund.
Irish technology firm Kastus made world headlines earlier this year with the news that it had unlocked a scientific discovery, which will be key to controlling antibiotic-resistant killer superbugs.
On 1st December Kastus Technologies Ltd. announced a €1.5m investment led by the Atlantic Bridge University Fund, which invests in companies built from world-class research.
This funding, from a major international investment firm, ensures Kastus will continue to be well-capitalised as it scales internationally and will be used to grow the company's customer base.
Superbugs are predicted to kill 10 million people worldwide every year by 2050. In a leading report by the UK's Chief Medical Officer Sally Davies, it was warned that the danger of antibiotic and anti- microbial resistance "should be ranked alongside climate change on a list of threats to the nation".
Addressing this problem, Kastus' effective and practical antimicrobial solution is a unique agent that kills micro-organisms or inhibits their growth.
The novel and patented technology can be used to protect a range of everyday surfaces against deadly bacteria, including MRSA and E.coli on smartphones, computer screens, mobile devices and other paint, plastic, ceramic and glass surfaces.
Founder and CEO of the company John Browne has commercialised and funded research led scientists at Dublin Institute of Technology's (DIT) Centre for Research in Engineering Surface Technology developed over the past ten years.
He is now leading the company to bring a range of patented products to global markets. Kastus is also supported by Enterprise Ireland, Singapore based investor syndicate, Carragh Holdings and by with strategic business planning from Dick Blake at Pembroke Consultants.
John Browne, Kastus CEO said: "The uniqueness of antimicrobial surface treatment means that real world applications are endless with global commercial appeal. We have already achieved excellent results in trials with several international customers who have been searching for such a solution for years.The plan is supply customers in the electronics and healthcare sectors in 2017.
"This investment from Atlantic Bridge's University Fund is strong validation that Kastus' scientific research has great potential to be commercialised into international markets. To have the backing of Atlantic Bridge is an incredible endorsement for the future."
"Atlantic Bridge brings significant expertise of scaling global companies from Europe in the US and in China, which are key markets for Kastus as we target client companies in the consumer electronics and other markets. The global Atlantic Bridge platform is the perfect fit to help Kastus scale rapidly and position us a market leader in our sector."
Chris Horn at Atlantic Bridge said: "Atlantic Bridge is delighted to welcome Kastus to our growing portfolio of early-stage companies in the University Fund. The company strongly represents the commercial strength of world-class academic research undertaken in Ireland, and illustrates how the University Fund can accelerate the global growth of such opportunities."
Kastus has also this week moved into new offices, complete with a state-of- the-art laboratory and research facilities at the Greenway Hub on DIT's Grangegorman campus. With the support of Atlantic Bridge and Enterprise Ireland, the company will also establish a permanent presence in the US and UK markets.
Orla Battersby, Manager of High Potential Start-Ups, Enterprise Ireland, said that a key focus for Enterprise Ireland was helping companies to start-up, innovate and scale in international markets.
"We have worked closely with Kastus from the very beginning and it is extremely encouraging to see the great strides they are making. Kastus is a great example of a highly innovative Irish company with the drive and ambition to succeed globally. Enterprise Ireland's teams in Ireland and overseas will continue to work closely with Kastus, supporting them to scale their business in international markets," said Ms Battersby.
For more information or to arrange interviews, please contact Martha Kearns from StoryLab on 087 2720212
NOTES TO EDITORS
- Atlantic Bridge brings a 30-year track record of scaling companies into global markets, including the US and China. With a proven value-add 'Bridge Model', Atlantic Bridge delivers top decile returns for investors and has over $1 billion of assets under management across five investment funds, including the €60m University Bridge Fund launched in 2016. To date Atlantic Bridge has achieved 14 successful realization of companies, delivering proceeds of over €2 billion.  
- In April of this year, it was announced that a team of scientists had developed a solution to help protect against antibiotic-resistant superbugs.
- Using nanotechnology, the new water-based solution can be sprayed onto any glass, ceramic or metallic surface during the production process, rendering the surface 99.9 per cent resistant to superbugs like MRSA, E. coli and other fungi.
- Items include anything made from glass, metallics and ceramics including computer or tablet screens, smartphones, ATMs, door handles, TVs, handrails, lifts, fridges, microwaves and ceramic floor or wall tiles.
- The solution is sprayed on the product —such as a smartphone glass surface— and then 'baked' into it, forming a super-hard surface, which is also permanent and transparent.
- It will also be of use in hospitals and medical facilities, which are losing the battle against the spread of killer superbug, which are predicted to kill 10 million people worldwide every year by 205O.
- The discovery is the culmination of almost 12 years of research by a team of scientists, led by Prof. Suresh C. Pillai initially at CREST (Centre for Research in Engineering Surface Technology) in DIT and then at IT Sligo's Nanotechnology  Research Group (PEM Centre). The research started at Dublin Institute of Technology (DIT)'s CREST and major researchers included Dr Joanna Carroll and Dr Nigel S. Leyland.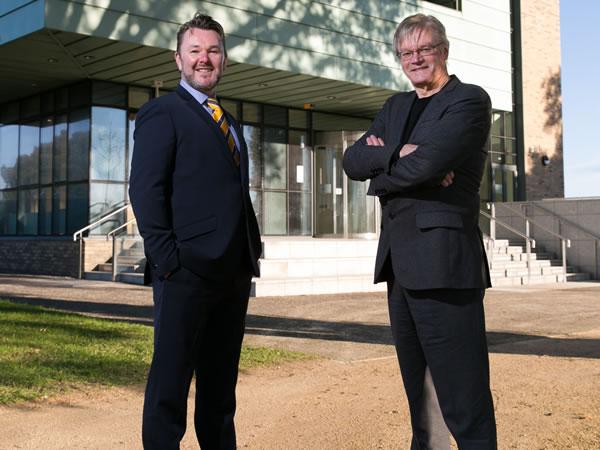 600
450
Kastus Technologies Ltd.
2016-12-07T10:30:16
€1.5m investment in Kastus behind breakthrough formula to control superbugs
glassonweb.com