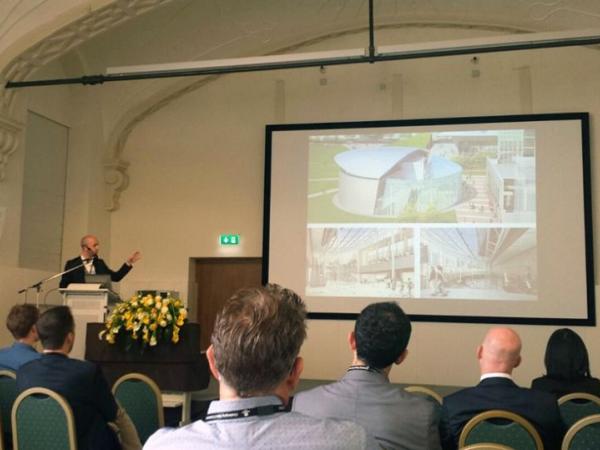 Challenging Glass is an international bi-annual conference that aims at gathering world class designers, engineers, researchers and industry partners to discuss on the latest architectural and structural use of glass in buildings and facades.
This year's edition took place on 16 & 17 June at Ghent University in Belgium where Octatube presented a paper on the Van Gogh Museum's Glass Entrance Building.
The presentation was given by Joeri Bijster (Octatube) and Chris Noteboom (former Octatube, now Arup), who also wrote the paper under the supervision of Mick Eekhout.The paper is published in the Glass Structures & Engineering journal (ISSN: 2363-5142) and describes the role of glass structures in (underground) museum extensions and the design and engineering challenges of the Van Gogh Museum's glass entrance.
The article underwent a double-blind peer review and is now available on the website of Springer.
Previous editions of the Challenging Glass conferences have been held in 2014 at the EPFL in Switzerland and in 2012, 2010 and 2008 at the TU Delft in The Netherlands. This year's conference was organized by Christian Louter (TU Delft), Freek Bos (TU/e) and Jan Belis (UGent). The major conference themes were:
- Projects & Case studies
- Joints & Fixings & Adhesives
- Strength & Stability
- Laminated Glass & Interlayer Properties
- Hybrid & Composite Glass Components
- Numerical Modelling (FEM Analysis) & Experimental Validation
- Curved & Bended Glass
- Architectural Design, Geometries & Lighting
- Structural Glass Design Philosophy & Structural Safety
- Insulating Glass Units
- Glass in Facades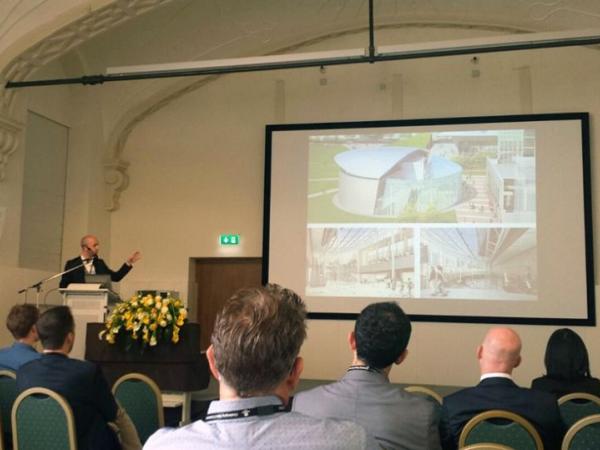 600
450
www.octatube.nl
2016-06-22T13:00:00
Challenging Glass #5
glassonweb.com