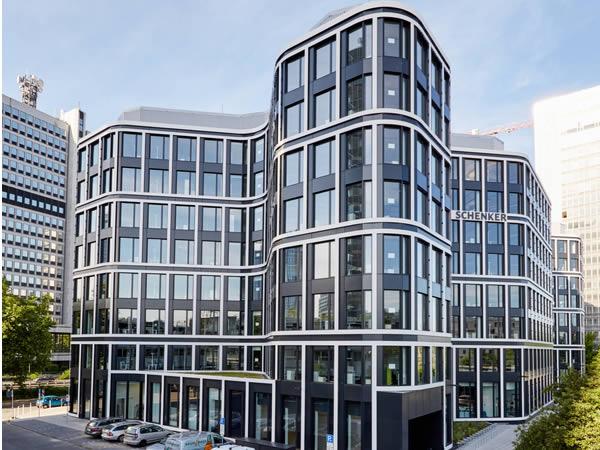 Photo source
ftt.roto-frank.com
Modern opening restrictors facilitate window maintenance and cleaning
THE GRID, an innovative office complex built in the Essen inner-city only 300 metres from the central railway station, was based on a design by Hamburg-based BN Architekten for Essen's Schenker AG.
It provides space for 900 workplaces and covers just less than 30,000 square metres of total floor area across eight office building floors. It also includes 221 parking spaces on two underground garage floors.
The property's extraordinary depth provided a particular challenge for the designers. However, they were able to create economic floor plans, which enable all employees' workplaces to be bathed in light from behind through almost room height windows.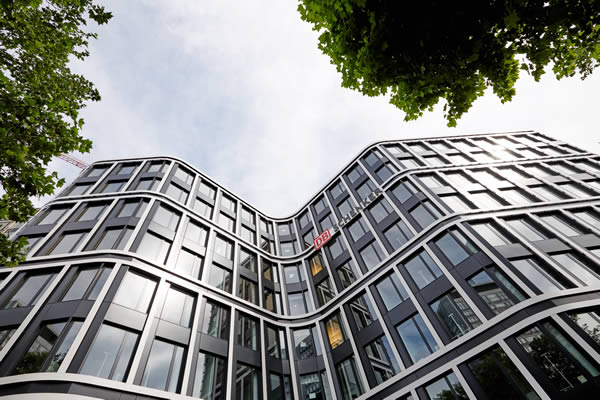 Sommer design & security, from Döhlau near Hof/Saale, supplied facade elements with over 1,000 opening windows. For THE GRID, the German family-owned company developed a design in which the advanced Roto hardware technology guarantees the durability of the over 1,000 integrated window sashes.
THE GRID was developed by Essen-based Kölbl Kruse GmbH for WealthCap, a Munich investment manager, which entered into a long-term lease arrangement with Deutsche Bahn.
Its logistics subsidiary Schenker AG uses the new building as its headquarters, from which it coordinates its business with around 700,000 customers worldwide. The room concept was developed by DB Immobilien in close coordination with DB Schenker as the occupant.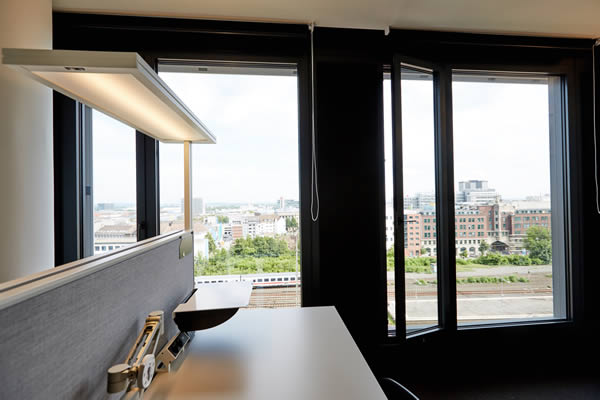 Energy efficiency meets design
THE GRID's modular light metal facade is combined with an ordered arrangement of similar facade elements to form an overall system with a rhythmic design. The large modules received a bright aluminium panel cladding to ensure a horizontal and vertical structure.
For the opening elements, Sommer design & security chose thermal insulation glass in SOKALTHERM G78 aluminium profiles, fitted with fully concealed "Roto AL Designo" range hardware.
This window system guarantees a puristic design and permanent function. All windows are double-glazed and provide a Ug value of 1.1 W/(m2•K), while the entire facade has a Ucw value of 1.0 W/(m2•K) thanks to the thermally broken profiles.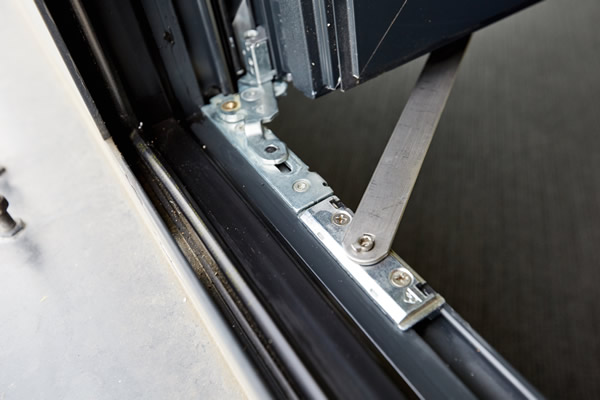 "Roto AL Designo" used for tight seal
Special glass that protects against noise pollution and heat loss, as well as the oversize sash heights that are currently in-demand, mean that, due to their extreme weight, window sashes increasingly place maximum demands, especially on the window hardware.
In THE GRID, one of the up to 3,800 mm-high window sashes weighs 90 kg on the top floors and 140 kg on the ground floor. Therefore, discreet hardware was required for these "elegant heavyweights".
Sommer design & security found the "Roto AL Designo" hardware product range to be the optimal completely concealed hardware solution for aluminium window sashes up to 180 kg.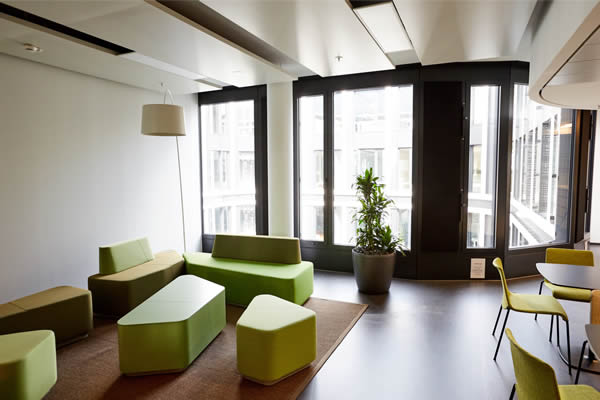 Durable thanks to the blocked tilt function and opening restrictor
For THE GRID, a "Roto AL Designo" range Tilt&Turn hardware was mounted with a blocked tilt function and combined with a lockable opening restrictor, which ensures that the almost room height window sashes in the offices can only be opened to an opening width of 120 mm and only by turning.
The window fittings used for THE GRID with additional active locking on the window hinge side permanently ensured the large sashes' wind and water tightness. The opening restrictor was combined with a separate lock for window cleaning and maintenance, so that instructed personnel can use a key to open the windows and turn the window sashes to 90°.
Information on all opening restrictors can be found on the manufacturer's homepage: http://ftt.roto-frank.com/de/produkte/produktansicht/detail/roto-al/komfort-2197/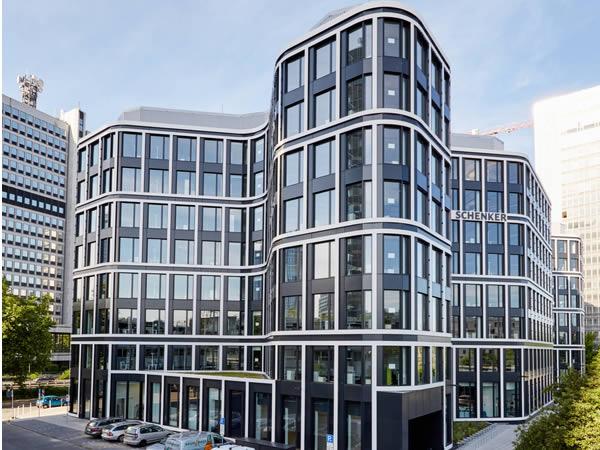 600
450
ftt.roto-frank.com
2016-10-04T09:00:00
Aluminium windows for THE GRID in Essen
glassonweb.com