Showing 2 results
Thermoseal Group Ltd. | United Kingdom | Manufacturer
We have our own in-house injection moulding plant where we produce approximately 10 million mouldings per annum. Here we create our own range of bespoke fittings including Corker Keys (standard and gar); Duplex Fittings, Interbar (Muntin) Fittings, Straight Connectors; Gas Plugs and Collars as well as Georgian Fittings.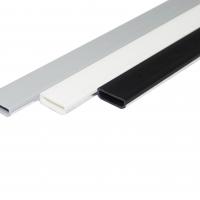 Thermoseal Group Ltd. | United Kingdom | Manufacturer
Thermobar is our highest performance rigid Warm Edge Spacer. Our Warm Edge technology significantly reduces the amount of energy lost around the edges of your insulated glass unit. This helps minimize the thermal heat loss at the window and reduces the risk of condensation, compared with traditional aluminium spacer bars.