Showing 2 results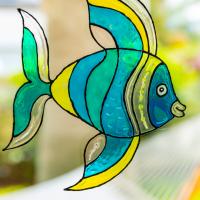 Thermoseal Group Ltd. | United Kingdom | Manufacturer
We supply Decra Bevels, the DecraGlow range of films and Decra Fused Tiles, giving us a large range of decorative glass products.
Thermoseal Group Ltd. | United Kingdom | Manufacturer
We supply a range of colours and sizes in flat or oval profile, suitable for use internal and external glass surfaces on can be used to create decorative glass products from windows and vases to mirrors. We currently supply our lead to both the glazing industry and the crafts market internationally.