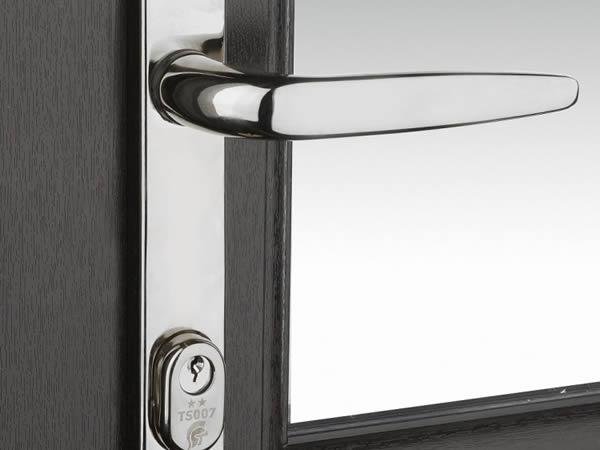 Photo source
www.trojan-hardware.com
Sales of Trojan's TS007 2 star High Security Door Handle, which was launched in 2015, have been unprecedented.
The handle allows fabricators to fit a lower cost 1 star cylinder and still meet the requirements of Document Q, a competitively priced solution that is proving very attractive.
Tony Chadwick, Trojan's Group Managing Director, explains: "The TS007 is a far more competitive package compared to 3 star cylinders and low specification door handles.
It's the perfect demonstration of a Trojan product: it's hardware that makes a real difference to fabricators' bottom lines yet still meets or exceeds all the legal and quality requirements."
The handle is TS007-accredited, which is why it can be fitted with a 1 star cylinder and still achieve Document Q security compliance.
Tony comments: "Fabricators tell us that the product's 2 star cylinder guard gives a clear visual deterrent as would-be criminals cannot always see what is fitted to the door."
As you'd expect from a Trojan product, the handle also comes with a wealth of other benefits. It's manufactured from 304 stainless steel which gives it ultimate corrosion resistance and means it comes with a 25 anti-corrosion guarantee on all finishes.
It also has a ten year mechanical guarantee because it offers exceptional quality and design features such as a patented spring cassette that eliminates the "drooping handle" effect.
The TS007 2 star High Security Door Handle is available for both PVC-U and composite doors and it suites with all the other products in Trojan's stainless steel range for a totally coordinated look.
It is available in a full choice of finishes including Polished Gold (PVD), Brushed Gold (PVD), Polished Stainless, Brushed Stainless, White and Black powder coated over stainless.
Trojan's name is associated with value-added products that deliver exceptional quality and make a real difference to fabricators' and installers' businesses.
With the TS007 2 star High Security Door Handle, that reputation has been reinforced once again.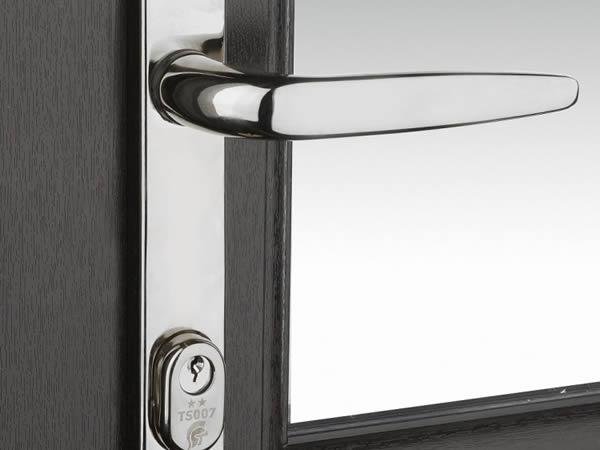 600
450
www.trojan-hardware.com
2016-09-28T10:00:00
Trojan's TS007 2 star High Security Door Handle delivers a 5 star solution
glassonweb.com