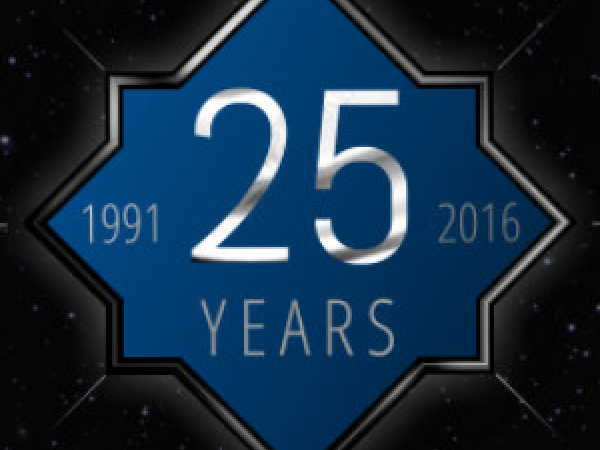 As Senior Architectural Systems approaches its 25 year anniversary, the company is set to smash its previous sales record with 2015/2016 sales already up a staggering 20% on the same time last year and the goal of passing the £30M target for the first time easily within reach.
This growth is well ahead of the 5.5% growth for the construction industry as a whole in 2015.Hitting the national headlines in 2015 after the company's Hybrid timber composite windows were chosen for both the UK's first energy positive house and to represent the very Best of British at Milan Expo 2015 brought widespread recognition.Add to that the launch of innovative new products and customer service initiatives and it's easy to see why the force was strong for Senior in 2015…
The next generation of evolved products
Thanks to heavy investment in both R&D plus new plant & machinery over the last few years, an exciting new range of innovative products began rolling off the production line in 2015.
PURe® windows – an aluminium window system that incorporates high insulation polyurethane foam (PUR) as an innovative thermal barrier. With U-values as low as 0.71 W/m2K, when calculated as a commercial CEN standard window, PURe® windows, launched in February, are already revolutionising the market – PURe® genius!
SF52 Curtain Wall  – launched in June SF52 curtain wall is the creative, high performance answer for both new projects and refurbishments. With constant 52mm sight lines for a uniform appearance, enhanced thermal performance and in-built flexibility SF52 is available capped, silicone sealed or as a combination of the two. Exceptionally easy to fabricate, SF52 is now Senior's most popular curtain wall and has already been used to create some seriously impressive facades.
Series 2 Windows – October saw the launch of the new Hybrid Series 2 casement window, upgraded and improved, to make it easier to fabricate and glaze internally on site. At the same time the cost effective sister suite of Aluminium Series 2 Casement windows was launched, with identical external sight lines and appearance to Hybrid Series 2 timber composite windows, but featuring aluminium internally instead of engineered timber. This allows both window systems to be used on the same project whilst maintaining a uniform and aesthetically pleasing external appearance.
5 Star Service
Senior has always been known for its exceptional customer service. In 2015 Senior invested in several exciting new initiatives to improve service even further:
Downloadable BIM Objects  – From 2016 the Government will require all Public Sector procured building and infrastructure projects to be delivered using the BIM (Building Information Modelling) process. To keep ahead of the game, in February, Senior made BIM objects for its comprehensive range of windows, doors and curtain walling systems available both for download from its website, and on the NBS National Building Information Modelling (BIM) Library.
New Specification Team – in May Senior created a new nationwide specification team of Architectural Advisers to provide support to architects, local authorities, specifying bodies and contractors, both regionally and nationally.
Enhanced Technical Services Department -in June Mark Wheatley was appointed to the board as Technical Director and has since recruited additional technical staff to offer main contractors a valuable resource in accessing product and performance information on the company's extensive range of window, doors and curtain walling systems.
Exhibitions and events – throughout the year Senior helped fabricators to spread the word about its products and services by exhibiting at Ecobuild, The Build Show, The Buildings and Energy Efficiency Expo, Scotland Build as well as at regional Ecoshowcase and Specifi events. In additions Senior delivered its CPD seminars at a series of RIBA CPD Roadshows and Direct Contact Exhibitions.
Coming to your galaxy in 2016
The pundits are forecasting an overall growth in the construction industry of anywhere between 3.6% (Experian) and 3.8% (Construction Products Association) in 2016. The fastest growth of between 7% (Experian) and 5.2% (Construction Products Association) is expected in the commercial construction sector, with new office construction in Manchester, Birmingham and London the primary driver.
After such an epic year in 2015, Senior is ready to capitalise on this predicted growth with more exciting new launches planned for 2016:
PURe® doors – the sequel to PURe® windows will be launched early in the New Year. Already previewed at The Build Show excitement mounts at the prospect of U values as low as 0.93 W/m2K for the folding sliding door range, when calculated as a CEN standard.
New Online "Fabricator Tools" – a new online service exclusively for Senior's nationwide network of Fabricators will also launch in the New Year. Fabricator Tools is a dedicated part of Senior's website featuring a host of online tools and resources to help fabricators win new business and make their life easier.
Senior's Managing Director Mark Wadsworth, who has now been in post for just over a year, has high hopes for 2016 "During my first year as MD, I have learnt a lot about the business. The lessons learnt will be implemented in 2016, so some big changes are anticipated and we have already invested heavily in 2015 to make sure that our strong growth continues. "
"The launch of PURe® and SF52, which both address all the new legislation being imposed on the industry, puts us in a very strong position for the future, getting us in front of new customers and giving us access to new markets. At Senior, we have never known it to be so busy, and with new equipment installed to speed up the PURe® production process, I am confident that we will keep up with the increased demands for 2016."
The force is calling to you. Just let it in.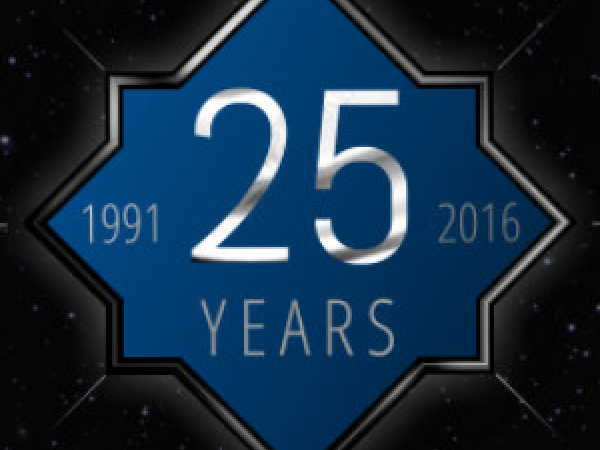 600
450
www.seniorarchitectural.co.uk
2016-01-14T12:00:00
Senior – The Force Awakens
glassonweb.com