Photo source
www.iqglassuk.com
IQ Glass can provide and install contemporary automated roof shades to any of our glass roofs or rooflights to stop from overheating on the internal spaces and to reduce solar glare.
The Automated Shading is mounted onto the external face of the glass roof structure. There are many advantages in having any shading or solar protection on the outside of a space but the main reason is that it stops solar radiation from ever entering the internal space and greatly reduces overheating, or solar gain. Read are learning article for more information on Solar Gain and G factors.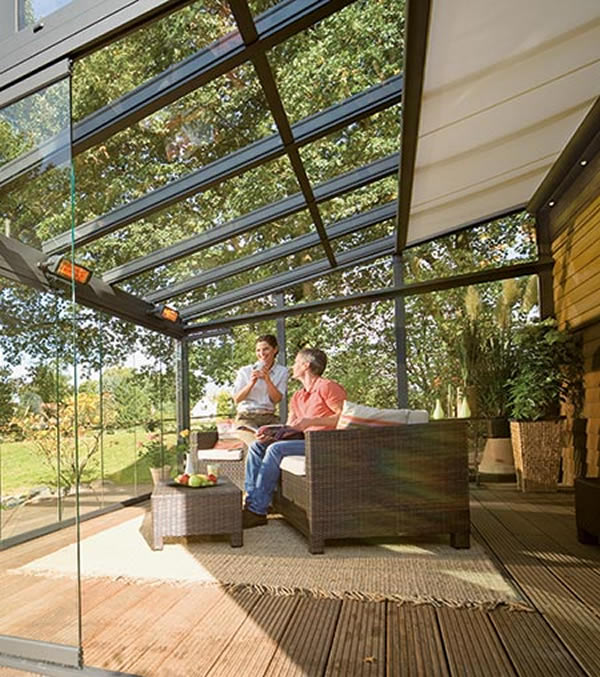 The acrylic based shading material can be specified in almost any colour or pattern if desired can be installed to cover massive glass roofs of over 36m2. For larger glass roofs multiple shading systems can be used in tandem.
The shading material its self is UV stable, blocking between 93% and 99.9% of all solar radiation and is finished with a non-finish to allow any dirt deposits to simply roll off.
Minimal aluminium supports and running channels are installed onto the outside of the glass roof or rooflight to support and direct the waterproof shading membrane that will slide over the glass face.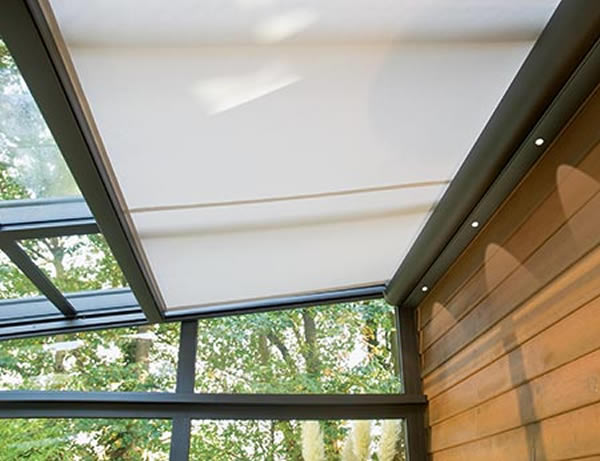 These aluminium supports can be powder coated any colour to match the rest of the framing profiles used and allow these external shadings to be used on almost any glass roof.
The automation of these roof shadings are controlled by a simple remote control and can also be installed with a solar powered wind sensor if necessary, the extended shadings have been fully weather tested and can withstand winds up to 6 on the Beaufort scale.
600
450
www.iqglassuk.com
2016-09-30T07:50:00
Roof Shading by IQ Glass
glassonweb.com