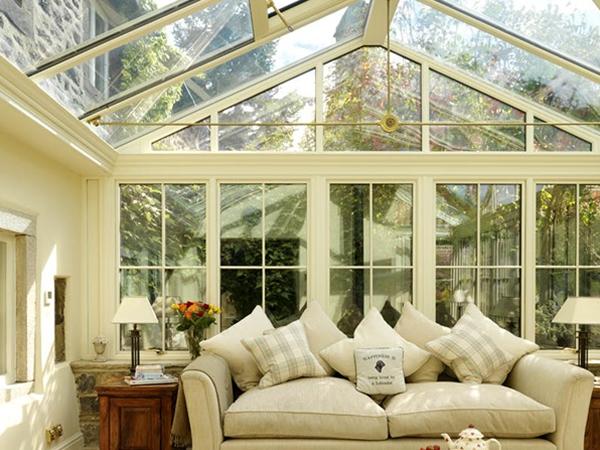 Photo source
www.pilkington.com
Conservatories can be a stunning addition to any home, providing a relaxing space to enjoy the best of indoor and outdoor living.
But structures with plastic or single-glazed roofs can be difficult to maintain and are often poorly constructed – resulting in rooms that aren't energy-efficient.
Luckily, with Pilkington United Kingdom Limited, there are ways to refresh tired rooms, control temperatures and help to reduce energy costs.
Choosing new, more energy-efficient glazing can make a huge difference to the comfort and efficiency of conservatories. 
Replacing an old plastic or a single-glazed roof with a new glass roof which includes an inner pane of low-emissivity glass from the Pilkington K Glass™ range can reduce carbon emissions by up to 50 percent. Lower energy bills means more days for you to enjoy your conservatory in the winter.
Plastic or single-glazed roofs can also be replaced with multi-functional glass products that offer other properties  such as self-cleaning and solar control.
Choosing an Insulating Glass Unit (IGU) that combines solar-control performance with self-cleaning properties as the outer pane of glass and low-e glass as the inner pane, will provide thermal insulation and help keep conservatories cooler in the summer and warmer in winter. 
Sheltered and north-facing conservatories are best equipped with an energy-efficient IGU that helps heat the room during cold winters. Pilkington energiKare™ does exactly that by reflecting heat back into the conservatory while transmitting solar energy.
On the other hand, south-facing roofs are better served with units designed to reflect heat away from the conservatory, such as the Pilkington Activ™ or Pilkington Activ SunShade™ range.
If you are looking for the best all-round performance for your conservatory, the ultimate solution can be achieved with Pilkington Active SunShade™ Blue as the outer pane of the IGU in combination with Pilkington Optitherm™ S1 Plus ultra-low emmissivity glass as the inner pane. Together they reject 80 percent of the sun's heat, making it the optimum choice.
 
If you'd like to know more about Pilkington Glass, click here.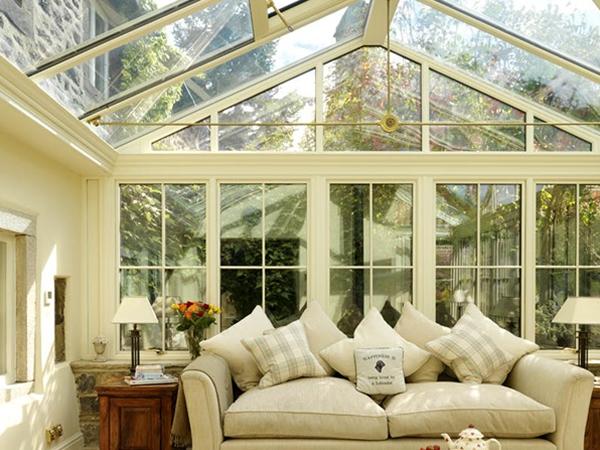 600
450
www.pilkington.com
2017-04-24T08:00:00
Reclaim Tired Conservatories with Pilkington
glassonweb.com