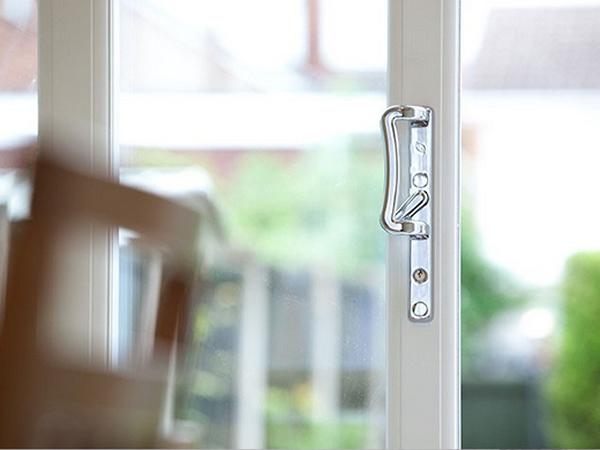 Photo source
www.truframe.co.uk
Here at TruFrame, we are proud of the quality of our uPVC doors and the commitment that we have to provide outstanding double glazing to installers across the UK.
Today, we wanted to introduce you to our exceptional uPVC doors and the benefits and features they offer to your customers.
We are one of the only nationwide Liniar uPVC doors fabricators, and our hand finishing process ensures that we are a leader in double glazing fabrication.
Incredible Liniar uPVC Doors
uPVC doors are a great choice for any home improvement. They offer so many features and benefits that your customers will love them, benefiting greatly from their performance details.
With our fresh approach to fabrication, our Liniar uPVC doors are of the very best quality to ensure you have an easy, fuss-free installation with happy customers.
So what makes Liniar uPVC doors so special? Read on to find out!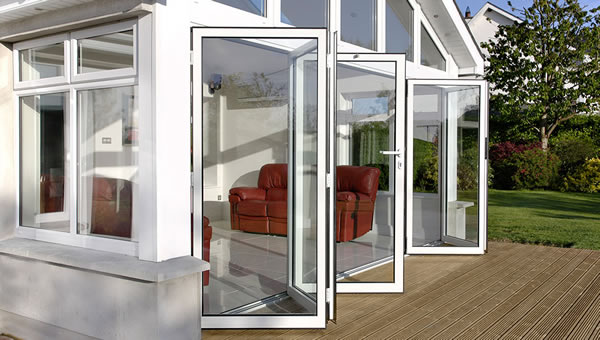 Excellent Energy Efficiency
With the Liniar brand, your customers will benefit from an innovative and exclusive multi-chambered profile which works to provide incredible energy efficiency.
The chambers within these uPVC doors create a thermal barrier, which ensures that there are no draughts and heat loss is minimised.
This means that from the moment you install one of our uPVC doors, your customer will be able to feel the benefits of this exceptional design feature.
Outstanding Security 
The clever design of the Liniar uPVC door range ensures that the profiles are stronger than standard uPVC frames.
This strength underpins the superb security that the Liniar brand offers. It means that these doors can withstand even the most intense physical attacks.
When we then fabricate the Liniar uPVC door to your specifications, we fit high quality, high security Yale multipoint locks.
These Yale Lockmaster systems have achieved Secured by Design status, making them the police preferred mechanisms for all homes.
Your customers can even choose to upgrade the security of their uPVC doors and have them accredited by Secured by Design to ensure they provide the maximum security performance possible.
With a Liniar uPVC door from TruFrame, your customers will be safe and protected wherever they live.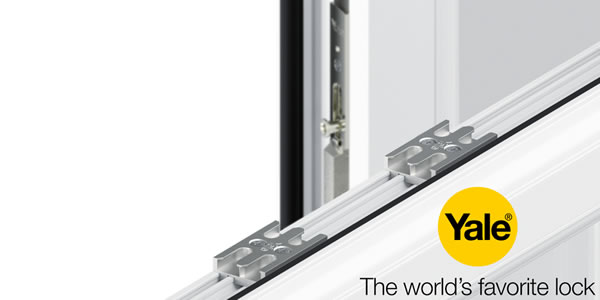 Stunning Designs
Choosing Liniar uPVC doors from TruFrame enables you to offer a wide range of door styles that are all completely tailored to meet your customer's tastes.
Our uPVC doors are available in a wide range of quality colour finishes, and woodgrain foils, so whether you customer wants a red, blue or green door to complement their home or they prefer an authentic timber aesthetic, you can meet their needs.
We also offer several different glazing designs to give your customers more privacy or simply to create a stylish entrance to their property. Let them choose from our great range, and they are sure to be pleased with the options available.
Our range of uPVC door styles include:
Residential Doors
With a wide variety of panel designs available, these uPVC doors will complement any property, traditional or modern. They are exceptional when it comes to style and create a brilliant first impression.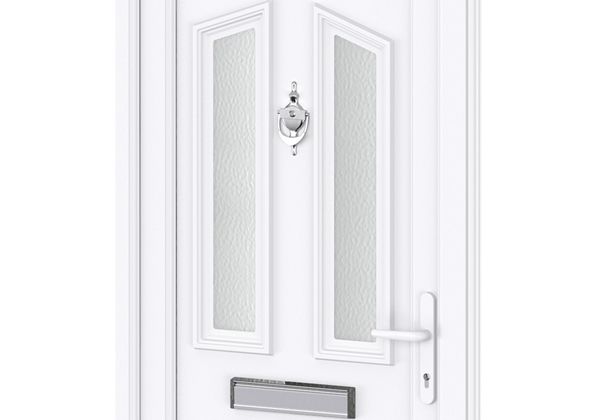 Stable Doors
These are the ideal uPVC doors for adding character to any property, not just country cottages! Stable doors have a unique charm, that enhances all property types. They are also ideal for families, as they offer safe and secure ventilation.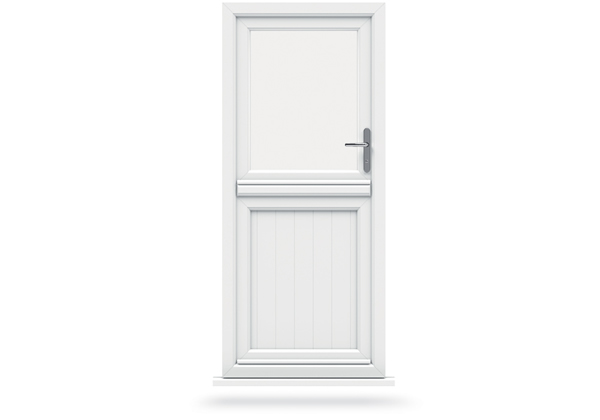 French Doors
For ultimate elegance, these versatile uPVC French doors simply can't be matched. You can install them simply anywhere, and they are a fantastic choice for balconies, as well as entrances to gardens and patios. They can either open inwards or outwards, to suit any space.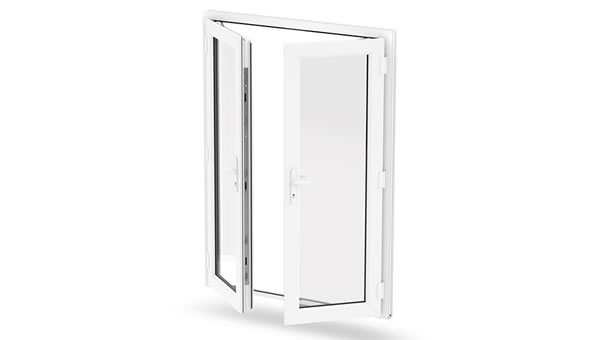 Patio Doors
Traditional they may be, but uPVC patio doors are still among the most popular choices for homeowners.
Our exceptional Liniar patio doors come with easy-glide opening systems, superior home protection and thermal performance, making them a world apart from original patio doors.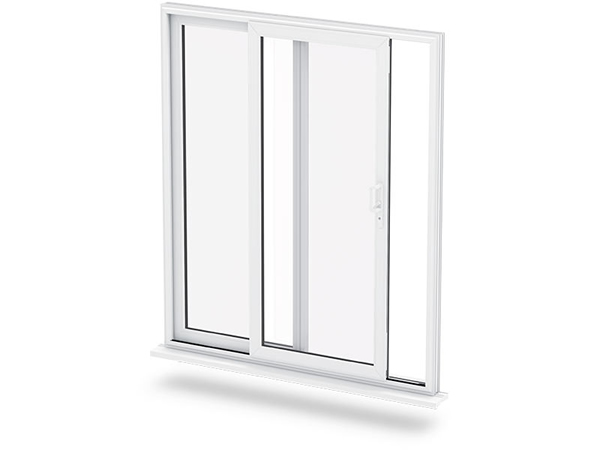 Bi-Fold Doors
Fast becoming the most sought after home improvement in the UK, uPVC bi-fold doors act as an innovative and intelligent option for your customers.
They offer superb style and create a fantastic feature in any property, whilst being manufactured for complete Part M Compliance.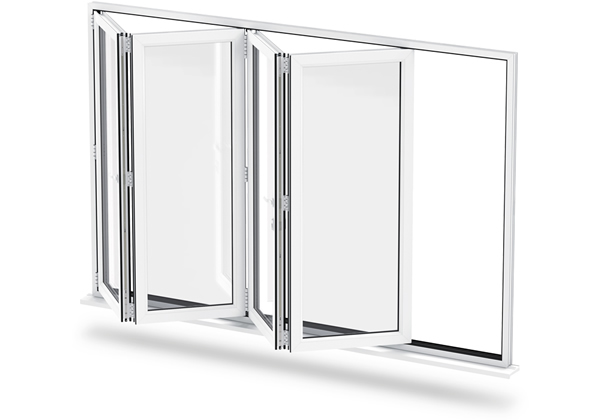 Turnaround Times to Suit You
Here at Truframe, our craftsmen take exceptional pride in their work, ensuring that every uPVC door is hand finished and meet incredible standards. However, that doesn't mean long ordering times.
We offer our double glazing installers very fast turnaround times, and because we are centrally based, we can get your uPVC doors order to you easily and efficiently.
Why not speak to our team and find out more about our lead times, as well as our exceptional uPVC doors trade prices. We offer value that you can pass on to your customers, keeping you competitive in the double glazing industry.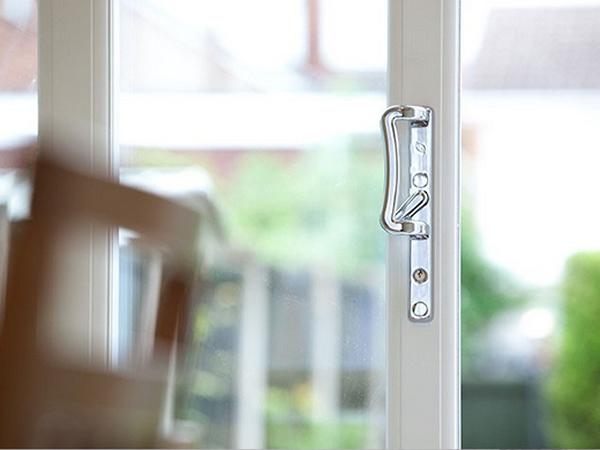 600
450
www.truframe.co.uk
2016-12-16T09:50:00
Outstanding by Design: Liniar uPVC Doors from TruFrame
glassonweb.com