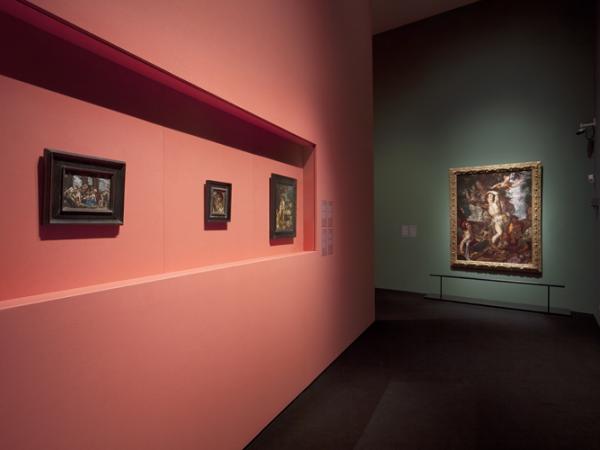 When the Centraal Museum in Utrecht, the Netherlands staged "Pleasure & Piety," a unique exhibition of works by Joachim Wtewael, Guardian Clarity™ anti-reflective glass was selected to provide the perfect solution in terms of protection, low reflection and high light transmission.
Joachim Wtewael (1566-1638) was praised as one of the greatest Dutch painters of his time. A unique feature of Wtewael's was that he produced a number of works on copper. Pleasure & Piety is the first-ever large monographic exhibition of his works.
Organised by the Centraal Museum in Utrecht, the exhibition brings together 40 paintings and 10 drawings from European and American museums and private collections.
These works are priceless, so their protection was a key requirement in creating the displays. This was achieved by placing the works behind glass in specially designed showcases. However, it was equally imperative that the glass should not interfere with the visitors' enjoyment of the relatively small paintings.
Traditionally, glass is used to create a barrier to protect its encased environment. However, selecting the wrong glass can impact the overall aesthetics by affecting unwanted glare, reflection, and by fading the original colours of the artwork.
Working together with Glashandel van der Vlugt, a specialist in museum displays, the Centraal Museum selected Guardian Clarity anti-reflective glass. Created by using state of the art magnetron sputtering glass coating technology, Guardian Clarity is unrivalled in applications where reflection and glare can spoil the benefit of clear sight and pristine views. Used in combination with lighting, Guardian Clarity anti-reflective glass was able to meet the Museum's need to maximise visibility with minimum light reflection and superior colour originality.
Kristine Kavelaars, Senior Project Coordinator at the Centraal Museum said: "These works are very special and although they are centuries old, they still look fantastic. We needed to strike a balance between delivering the highest levels of security for these often small and delicate works whilst meeting our visitors' desire to get as close as possible. Moreover, as custodians of our cultural heritage, we need to ensure that future generations too will be able to enjoy these masterpieces. We achieved this with Guardian Clarity glass."
Describing Guardian Clarity as "unexpected glass", Ms Kavelaars added: "I have to say that I had never seen anything like the 'no glass' effect. Many of our visitors, too, were not aware of the glass layer until it stopped them from touching the paintings. As a result we had to clean the glass quite frequently." An interesting point is that whilst the exhibition has moved to the USA, the glass has remained in Utrecht – where it can be re-used in future exhibitions.
Henk van der Vlugt, owner of Glashandel van der Vlugt was responsible for designing the displays, and has worked with Guardian Clarity before. "The main reason for choosing the product for this solution was its performance: the quality of the anti-reflective coating. An additional consideration though was the fast on-time delivery Guardian® was able to offer through its dealer network."
About Guardian Industries Corp.:
Guardian is a diversified global manufacturing company headquartered in Auburn Hills, Michigan, with leading positions in float glass and fabricated glass products for commercial, residential and transportation applications; automotive trim; and the distribution of building products. Through its research and development centers (Science & Technology Center for glass and Advanced Development Center for automotive), Guardian is at the forefront of innovation. Its automotive trim group, SRG Global, is one of the world's largest manufacturers of advanced, high value coatings on plastics. Guardian, its subsidiaries and affiliates employ 17,000 people and operate facilities throughout North America, Europe, South America, Africa, the Middle East and Asia. Visit www.guardian.com.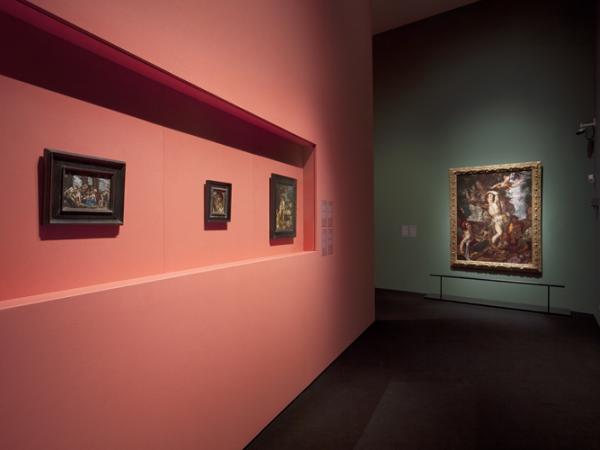 600
450
Guardian Industries Corp.
2016-02-17T12:00:00
Guardian Clarity™ anti-reflective glass protects and provides unprecedented public view of priceless artworks
glassonweb.com