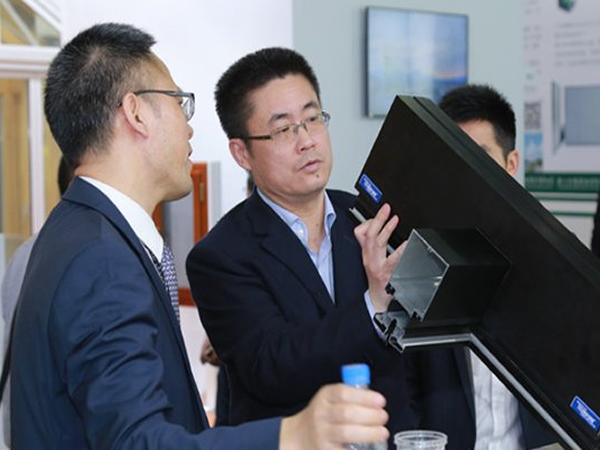 Photo source
www.windoorexpo.com
According to the new report published by Zion Market Research, global building insulation market was valued at around USD 22.63 billion in 2016 and is expected to reach approximately USD 27.74 billion in 2022, growing at a CAGR of slightly above 3.45% between 2017 and 2022.
The insulation in buildings contributes to reducing the required air-conditioning system size and also in reducing the annual energy cost. It helps in extending the periods of thermal comfort without reliance on mechanical air-conditioning especially during inter-seasons periods.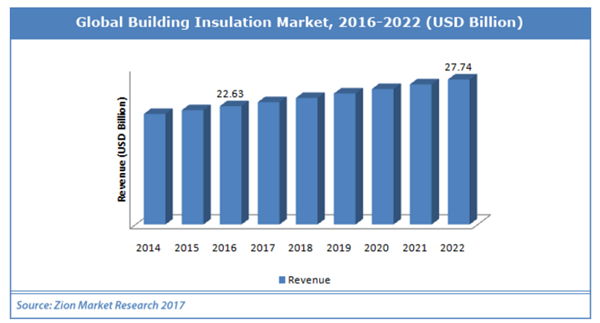 The magnitude of energy savings as a result of using thermal insulation vary according to the building type, the climatic conditions at which the building is located and the type of the insulating material used. Insulation reduces the exchange of heat through the many surfaces in building walls, ducts, roof, etc.
The global insulation market is driven by several factors such as energy conservation and reduction of carbon foot prints. Growing public awareness about the need to save energy is another driving factor for building insulation market.
Non-residential insulation is another important application of insulation materials. Green buildings with very low energy consumptions are provided with tax benefits by several governments across the globe which promote the growth of building insulation market.
North America is expected to hold the largest share in building insulation market due to the growth of. Europe HMI market is expected significant growth over the forecast period due to re-insulation of old buildings.
Rising economic and infrastructure developments in China, Japan, India, and other countries are the major factors driving the market growth in the in Asia Pacific region.
Thus, Asia Pacific will be expected highest CAGR in coming years. Europe is expected to remain the largest market due to the stringent government regulations to lower energy consumption and reduction in greenhouse gas emissions.
Asia Pacific is expected to witness good growth over the forecast period because of increasing awareness related to energy efficiency and growth in housing demand.
Technoform Bautec, a specialist in insulation for aluminum windows, doors, and facades, is one of the featured brands at Windoor Expo China. As the loyal exhibitor, Technoform always showcases their latest insulation profiles as well as the new solutions for windows, doors and facades at this annual expo.
With 600+ exhibitors covering 85,000 square meters of exhibition space, Windoor Expo will take place again in Guangzhou, China from March 11 to March 13, 2018.
Visitors can view and compare the latest products and solutions on facade systems, window door systems, aluminum profiles, building glass, equipment, hardware, structure sealant, sun shading from across Asia and the world.
For details, please visit www.windoorexpo.com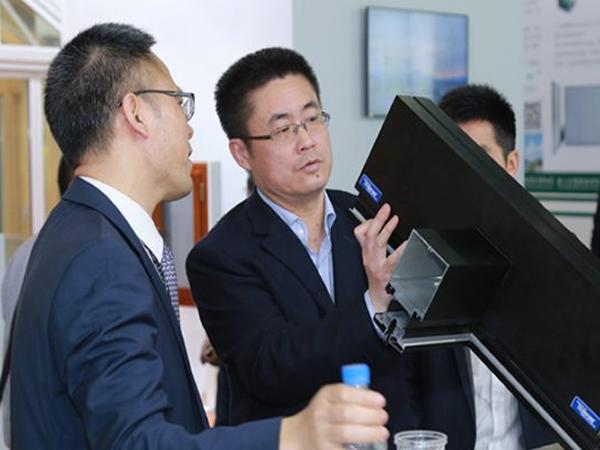 600
450
www.windoorexpo.com
2017-08-18T08:00:00
Global Building Insulation Market Will Reach USD 27.74 Billion by 2022
glassonweb.com