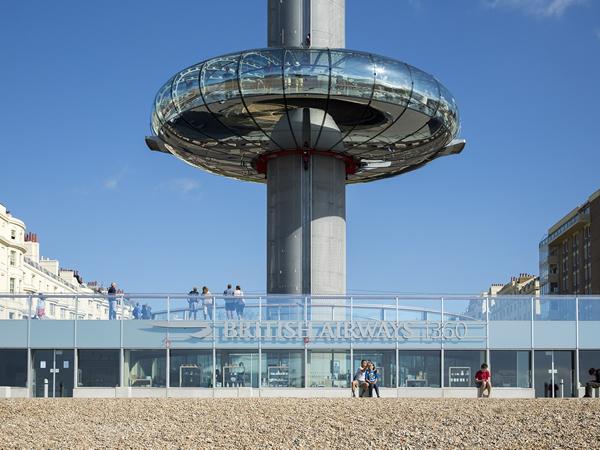 Photo source
British Airways i360 | Photo: www.geze.co.uk
Entrances to leisure buildings are like an embrace. They must gather in their audience, with a grand statement or a subtle warm welcome, and lead visitors across the threshold into 'another world'.
At the same time, they must remain a stalwart feature, performing again and again, to deliver a basic function.
Leisure buildings can be radically different:in purpose, shape and size, traditional or contemporary but what they have in common is a visiting public.
These are buildings with huge amounts of footfall and designing an entrance, or entrances, that can accommodate that traffic in, out and around these buildings, is right at the top of the priority list.
GEZE UK, is regularly asked to provide door operating solutions – automatic and manual - for a host of different leisure buildings from theatres and museums, libraries and art galleries to visitor centres and dynamic attractions.
Whether these are at the forefront of contemporary, cutting edge design or involve the refurbishment of listed buildings, they share the need to move people through the building in seamless transition, often funnelling them through a customer journey to capture the heart and mind – as though part of a TV reveal.
However, the wonder of stepping into this other worldliness must also meet functional and aesthetic criteria. The list of considerations is endless.
Sometimes a vision lies at the heart of their existence. The creation of the British Airways i360 in Brighton – dubbed the vertical pier - is a jaw-dropping landmark which combines contemporary glamour with a seaside legacy.
The unique visitor attraction, with a 530ft slender tower and glass viewing pod, opened in the summer of 2016 and beneath it lies the Beach Building, the entrance to the attraction, flexible event space, shop and restaurant.
It's here, within a dramatic glass façade, that six pairs of sliding doors, provide access to the venue, powered by GEZE's Slimdrive SL NT single operators.
Their slim design and a drive unit height of just 7cm, makes Slimdrive SL NT operators almost invisible in elevation, ideally complimenting the aesthetic of the glazed frontage.
There were two key issues in defining the right doors for the Beach Building: they would need to be robust and resilient. The i360's beach front location meant that they would need to battle the elements.
The force of potentially strong winds made the use of swing doors impractical which meant that automatic sliding doors were the obvious choice. They also needed to be rigorous in performance with high visitor numbers expected.
Similarly, at the Whitworth Gallery, in Manchester, location was also a driver in the development concept for a £15 million extension to re-establish the building's relationship with its grounds.
Two sets of sliding glass doors powered by GEZE's Slimdrive SL NT automatic operators were installed into a glass, stainless steel and brick exhibition space which was married into the Grade II listed building.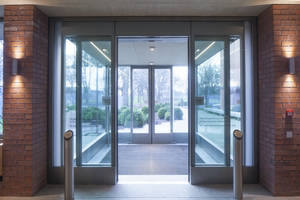 Public buildings, by their very nature, must be accessible to all and entrances are key to providing this but sometimes they must be a statement in themselves.
Manchester's stunning new elliptical Library Walk Link was designed to connect two of the city's historic buildings. It needed doors that not only allowed people to enter and exit with ease, but reflected the dramatic glass architecture.
GEZE UK was appointed by Waagner Biro to install Slimdrive SC automatic curved sliding doors to create the two main entrances into the Library Walk Link, as well as four Slimdrive SL NT automatic sliding doors providing access in to Manchester's Library and Town Hall.
The link building echoes the curve of the passageway and features 26 glass panes of 7.4 meters high. Perhaps the most spectacular feature is the rooftop sculpture of a cloud formation created from 30 tons of mirror-polished stainless steel.
Whether a civic building or commercial attraction, the demands to make space 'multifunctional' is born out of public demand and commercial necessity.
By creating attractions and delivering services under one roof, we can extend the amount of time a prospective customer may stay and the amount of custom they bring – from primary attraction to café, restaurant and retail environment.
Design and specification can orchestrate this by mapping the journey through the building and making it an environment in which people will want to extend their stay.
Lobby areas also provide a crucial barrier in maintaining air quality, particularly, when the building is in a city centre or urban area near to a busy road.
As the key sponsor of the Close The Door campaign, we impress this upon our clients when considering solutions for buildings in which customers will be spending long periods of time.
The recirculation of air through filtering and air conditioning systems can only be maintained if doors are kept closed and lobbies provide an additional barrier to make this all the more effective.
In addition, closing the door reduces airborne pollution by a third - minimising levels of airborne pollutants such as PM2.5, black carbon and NO2 which are present in diesel emissions.
Leisure buildings provide us with constant challenges. In our ever-busy lives, we demand more from our leisure time - rewarding, thrilling and satisfying experiences and designing the pleasure principle begins with a welcome at the door.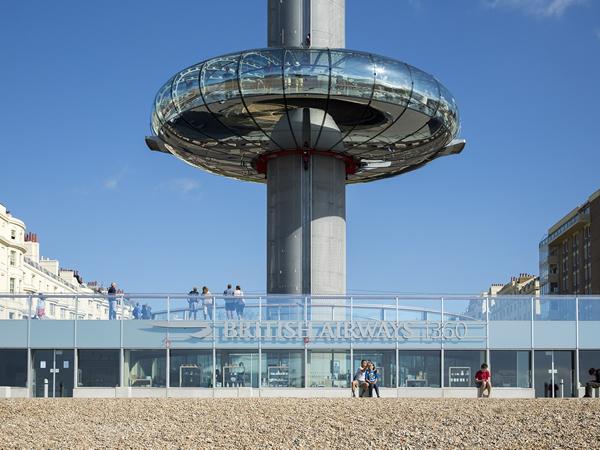 600
450
www.geze.co.uk
2016-12-15T07:55:00
Geze UK: Creating the Pleasure Principle
glassonweb.com