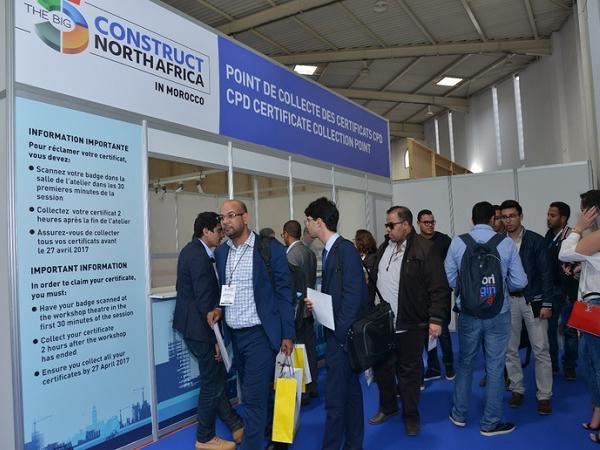 Photo source
www.thebig5constructnorthafrica.com
Dubai Investments & subsidiaries target strong growth across Africa.
In line with its strategy to consolidate its market presence and growth in Africa, Dubai Investments PJSC – the leading, diversified investment company listed on the Dubai Financial Market, is participating in the Big 5 Construct North Africa exhibition in Casablanca, Morocco.
  
Dubai Investments' participation in the premier exhibition is focused on promoting its innovative products and solutions in the building materials and infrastructure sectors, amidst rampant construction activity in Morocco and North Africa.
The region offers a promising growth potential with approximately US$ 473 billion worth of active projects in North Africa propelling and nurturing the construction market.
In Morocco alone, the output value of the construction industry will increase at a compounded annual growth rate [CAGR] of 4.07% over the next four years, the Moroccan Investment Development Agency has forecasted.
As population and urbanization rates climb, there is a growing demand for infrastructure, residential, commercial and healthcare facilities in Morocco and North Africa.
Amidst this growing demand, six subsidiaries of Dubai Investments are showcasing their glass, steel, aluminium profiles, cranes and laboratory furniture solutions & technologies at the exhibition, which runs till April 27, 2017 at the Parc Des Expostions de l'Office des Changes in Casablanca.
Abdulaziz Bin Yagub Al Serkal, General Manager of Dubai Investments, said: "Dubai Investments considers Africa a strategic growth market – with a strong focus in North Africa, characterized by increasing urbanization and plans to develop mega cities, which augurs well for the proven expertise on offer in the construction sector across the company and its subsidiaries. The Big 5 Construct North Africa exhibition offers the perfect platform for Dubai Investments to build business relationships with relevant partners."
Dubai Investments subsidiaries at the exhibition include Emirates Glass, Emirates Float Glass, Emirates Building Systems, Emirates Extrusion Factory, Labtec LLC and Dubai Cranes. Through its subsidiaries, the company has completed or undertaken projects worth over $85 million across Africa.
 
EBS has supplied steel, fabrication structures for various projects, including the Reggane Nord Development Project in Algeria [contract worth $6 million], Algeria Timimoun Field Development Project in Algeria [$2.86 million], Power Plant in Algeria [$5.47 million], Abenco Trading in Ethiopia [$25,000], Power House Building, Kenya [$765,000] and projects in Mogadishu, Senegal, Somalia among others.
Labtec has also supplied to a number of projects in Africa, including projects in Arba Minch, Ethiopia worth $91,459 – completed in 2016, Ostuka Pharmaceutical in Egypt [$138,000 – completed in 2016], EVA Pharmaceuticals in Egypt [$255,000 – completed in 2016], Agriculture College in Eritrea [$816,000] and other projects in Ethiopia.
Emirates Glass has provided its glass for various projects including Hyatt Arusha in Tanzania [project worth US$137,000]; Arboretum Kenya [$80,000]; Addis Ababa Hyatt Regency Hotel [$80,000] and Combus Glass & McCoy Glass for their various housing projects worth $700,000 over the past three years.
EFG also supplies glass across the entire African continent including West Africa, East Africa, North Africa, Central Africa and South Africa while Emirates Extrusion Factory distributes its extruded aluminium in various parts of Africa, including Morocco, Sudan, Ethiopia, Tanzania, Tunisia, Kenya, South Sudan and Algeria.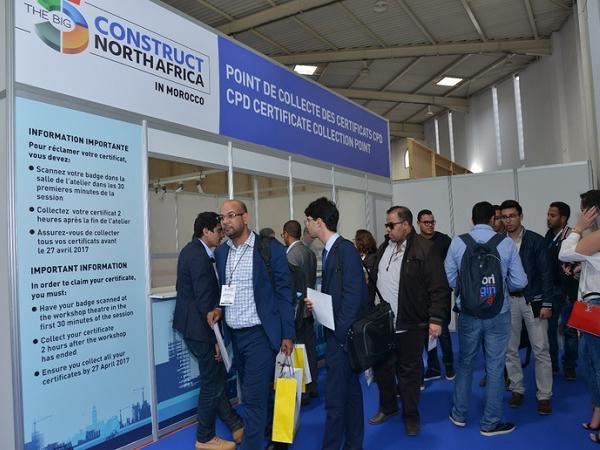 600
450
www.dubaiinvestments.com
2017-05-09T07:00:00
Dubai Investments & subsidiaries showcase in Big 5 Construct North Africa
glassonweb.com