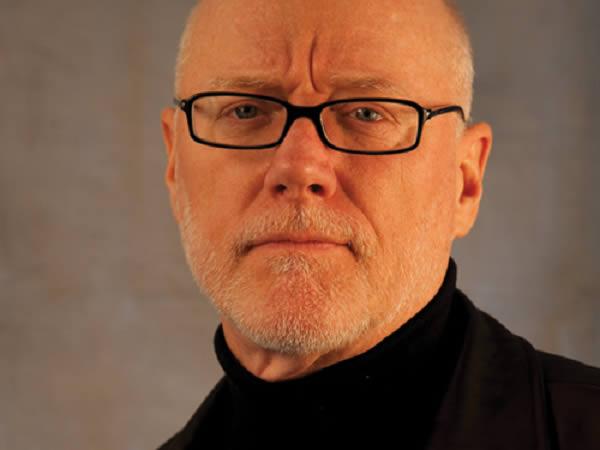 Photo source
Mic Patterson | President | Facade Tectonics Insititute | Photo: www.wheatonsprague.com
What are the overarching trends in the façade industry? Where are façades headed?
The dominant trends in recent times have been the escalation of geometric complexity, coupled with an expanding material palette in the building skin. This has challenged designers, engineers, and especially the façade contractors responsible for building the designs.
What is driving these trends has little to do with performance—it is largely an aesthetic pursuit. I don't think it is sustainable. By that I mean economically sustainable.
The cost added by the complexity factor is not trivial, but it's being supported by a certain irrational market exuberance that will likely fade at some point. It certainly does not reflect either environmental or social sustainability.
The geometric complexity invariably compromises important considerations of sustainability, like maintenance and service life, adaptability, and resilience.
A notable exception to this is acoustics, which is a real performance issue. Five years ago few projects included acoustic specifications for the building envelope.
Today it's rare that they don't, and the requirements are getting increasingly more demanding, to the point that acoustic performance is often driving façade design as much or more than thermal performance.
FACADE TECTONICS 2016 WORLD CONGRESS
Oct. 10-11, 2016
Sheraton Grand Hotel Los Angeles
www.facadetectonics.org
The summit will include speaking and poster presentations, panel discussions, exhibitors and workshops addressing the theme Face Time: The Emergence of Facade as the Integrative Factor in Holistic Building Design.
A minimum of five tracks are planned over two consecutive days, which will include 25 sessions and 75 speaker presentations. Face Time will combine the art, science and technology of the building skin with a networking opportunity from the domestic and international building community.
What are you, personally, most excited about in looking at the future of façades?
Recognition is growing that the building façade is central in achieving sustainable building performance. Acoustics, energy, comfort, health, productivity, whole-building performance, and myriad other considerations converge—and often conflict—at the building skin.
My own research reveals that the building façade is contributory to resilience and sustainability at the progressive scales of building system, building and urban habitat, placing the façade system in a pivotal role in the pursuit of a sustainable built environment in support of a sustainable global society.
This will inevitably bring performance of the façade system to the forefront in a way that we have not seen, and will have a transformative effect on façade technology.
What is the glass industry's role in delivering solutions to meet these trends?
The escalating performance requirements will bring increasing pressure at multiple points: to the profession for better designs; to systems suppliers for better performing products, [including] architectural glass products; and to the installers for proof that the installed system is performing as specified.
The result will produce an environment of emerging constraints, and we can respond by fighting against these constraints, or anticipating and embracing them and letting them drive our development activities forward.
This is what happened in Europe in the wake of the energy crisis in the 1970s—aggressive legislated mandates for energy use reduction in buildings drove façade technology two decades ahead of ours here in the United States.
But it's not just a matter of new product development, with which the glass industry has a pretty good track record. It's more a matter of the development of integrated and automated assemblies combining not just the static elements of the façade system, but also dynamic shading systems comprised of sensors, controllers, lighting, and the control software to interface with the building management system.
We need reliable, economical and warrantied integrated façade systems, fully supported from application design through fabrication and installation, on the market as soon as possible. This requires a collaborative effort that goes well beyond the R&D programs of most façade product suppliers.
Steve Selkowitz, [longtime senior advisor, Building Science at Lawrence Berkeley National Laboratory, lbl.gov], has been attempting to catalyze just such an effort but is encountering difficulty in rounding up the resource commitments necessary to implement such a program.
There really isn't any missing technology. The bits and pieces are all there. They just need to be developed as an integrated package. There is great opportunity in this.
What are some challenges facing the North American glass industry?
The glass industry has been generally good at developing and delivering what it terms high performance glazing products, but domestic supply is constrained to a relatively narrow bandwidth of commodity products.
There is growing frustration in the marketplace that competitive, high-quality specialty services involving big glass, triple glazing, IGU offsets, multi-ply laminates and others are not more readily available.
I know of at least one leading façade consultant that will not specify triple glazing on projects in the United States because he feels there is no qualified domestic supplier.
What is the state of education in the design profession about architectural glass and façades?
Education is another area where the glass industry can play a leadership role with significant impact. Most architectural education programs in North America focus predominantly on design at the expense of building science and the deeper technical issues of façade design and delivery.
We end up with students graduating with degrees in architecture with only the most rudimentary understanding of glass as an architectural material. The students as future practitioners, as well as the entire building industry, would benefit greatly from academic programs that integrate design with an understanding of building physics in a more rigorous technical exploration of the façade as a building system.
Then there is the opportunity for even deeper dedicated façade academic programs. We have, for example, no dedicated façade degree programs in North America, as exist in Europe.
There are several formative initiatives that I am aware of, proposing collaborations involving a form of technology transfer of content from these European programs in the development of building façade curricula for academic programs at U.S. universities.
There is exciting potential here, but again, resources are badly needed to implement the development of these programs.
Tell me about the Facade Tectonics Institute and its mission. Why is FTI important to the industry and to the design community?
The mission of the Facade Tectonics Institute is to catalyze and facilitate a transformation in the built environment to resilient, energy efficient and sustainable buildings providing for the health and comfort of occupants, and to expand understanding of the essential role the building façade plays in facilitating this transformation.
FTI's formation is a recognition of the magnitude of both challenge and opportunity presented by the building façade in achieving a sustainable and resilient urban habitat.
One important goal of this mission is to bridge the various fragments of the building industry in a robust dialogue of all things building skin. The glass industry is a big part of this, of course, but we want to engage the full range of industry, plus ownership, property management, the profession, academia, building scientists, the building heritage community, and so on.
FTI is an independent research organization with a broad and inclusive vision, articulate and ambitious goals, and a deep technical agenda, which, as part of its mission of outreach, conducts technical events—conferences, symposia, forums, workshops, lectures, and other similar events—as a means to establish community and nurture an ongoing dialogue and accompanying action initiatives involving building façade technology.
Tell me a bit about the Facade Tectonics 2016 World Congress.
Our conferences and outreach events engage the façade dialogue at a deeper level of practice and scholarship, and begin the process of moving beyond the dialogue to action with the kind of sustained energy that an institute can bring to the mission.
Our annual conference is paper driven, with abstracts and papers vetted through a rigorous peer review process. There is no "pay to play" here, and it's not merely a presentation by the latest starchitect.
We are developing a new level of scholarship, discourse and action in the building industry with transformative power. We had an overwhelming response to our call for papers for the upcoming October conference, with over 200 abstracts submitted. The peer review process has yielded a crop of papers of remarkable quality.
The people involved in the building façade community are doing some remarkable work and have a lot to say, and it is all reflected in the paper contributions.
What are some of the main themes of the conference in terms of content in general?
The general theme of the 2016 annual conference is Face Time: The Emergence of Facade as the Integrative Factor in Holistic Building Design.
The theme combines the growing recognition of the building façade as the pivotal consideration in performative building design, with the notion of networking and collaboration as a foundational aspect of all of our outreach events.
But, consistent with our goal of bridging the various segments of the building industry, we've included a broad range of subthemes spanning history, theory and practice.
What are some of the highlights of the program from a glass industry perspective?
As a ubiquitous and indispensable façade material, yet a somewhat challenging and controversial one despite that, architectural glass is a topical focus of FTI programs. The array of glass material types and their use are explored in the context of their application, in the façade systems of which they are a part.
A number of papers either address aspects of architectural glass or are related to the use of glass in buildings. But even more importantly I think, is the opportunity to hear other voices from the broader community of the building arts and sciences, voices that are not typically present at singular industry events.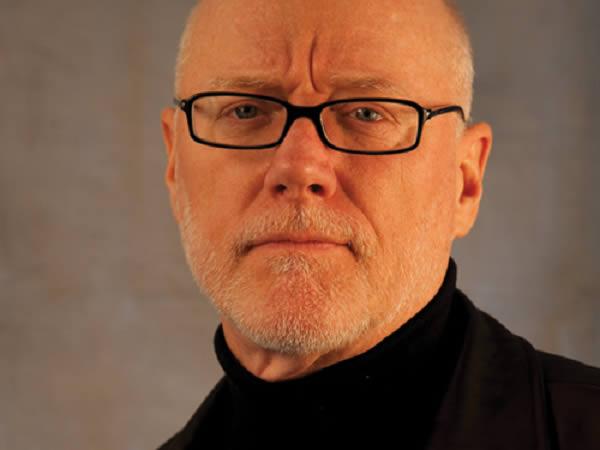 600
450
www.wheatonsprague.com
2016-09-27T09:50:00
Building envelope trends and the upcoming Facade Tectonics 2016 World Congress
glassonweb.com