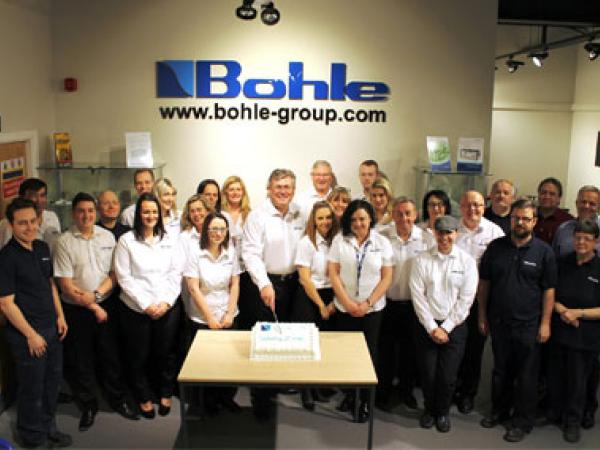 In 2014 Bohle Group celebrated 90 years of trading and in 2016 the company will celebrate 20 years trading in the UK and Ireland, marking the occasion with a series of customer events and promotions.
Throughout 2016, the celebrations will include a series of dedicated training seminars, customer hospitality, open days and product promotions.
Bohle entered the UK glass processing market in the fifties via its UK distributors, glass processing tools and consumables supplier Berlyne, Bailey & Co before finally acquiring Berlyne Supplies in 1996.
Changing the company name to Bohle Ltd, the business later moved into new administrative offices and warehouse in Dukinfield just outside the city in 2004.
Today employing more than thirty people, its UK operation has enjoyed rapid growth to become Bohle's second largest market in Europe after Germany.
Dave Broxton, Managing Director, Bohle Ltd, who joined the company in 2009 said that the glass processing machinery, tools and consumables manufacturer and supplier was predicting continued growth in 2016.
"It's an important milestone in that it's our twentieth year in the UK but it's also a year where we expect to see significant growth on back of not just economic growth but product innovation. "One of the great strengths of Bohle is that it works closely with its customers and their feedback inputs directly into our global research and development programme.
"What we have seen in the past couple of years is the lead that UK glass processors have taken in feeding into that product development, to become not just critical in terms of market scale but in product innovation."
The Bohle Group was founded by Josef Bohle in 1923 and now employs more than 300 people in thirteen global locations, the company operates across eight product divisions – Handling, Glass Cutting, Glass Bonding, Glazing, Tools, Machinery, Fittings and Surface Protection.
Dave continued: "We have an incredibly dedicated team here in the UK – some who have been with us from the Berlyne Bailey & Co days – and each is an expert in their field. They're always on site or on the end of a phone.
"For a global business we have an incredibly personable approach and it's the relationship which we have with our customers which is so critical to our success. This is evident in our service levels, product quality and innovation. Put simply, we take pride in our global reach, at the same time we are dedicated to the needs of the local markets we serve.
"We look forward to supporting our customers in their continuing success throughout 2016."
For more visit the Bohle website www.bohle-group.com email info@bohle.ltd.uk or call the customer services team free on 0800 616151 for more information.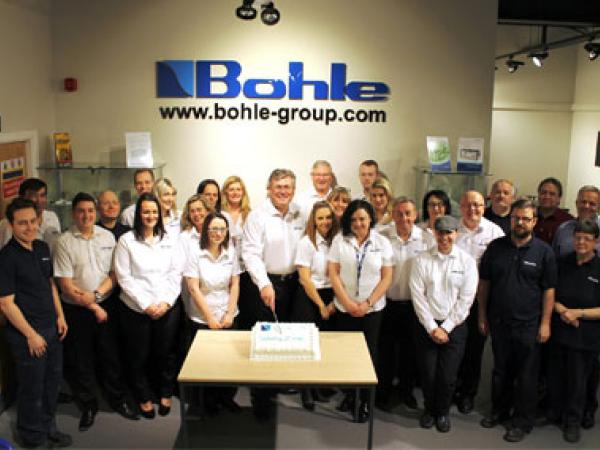 600
450
www.bohle-group.com
2016-02-09T12:00:00
Bohle turns 20
glassonweb.com